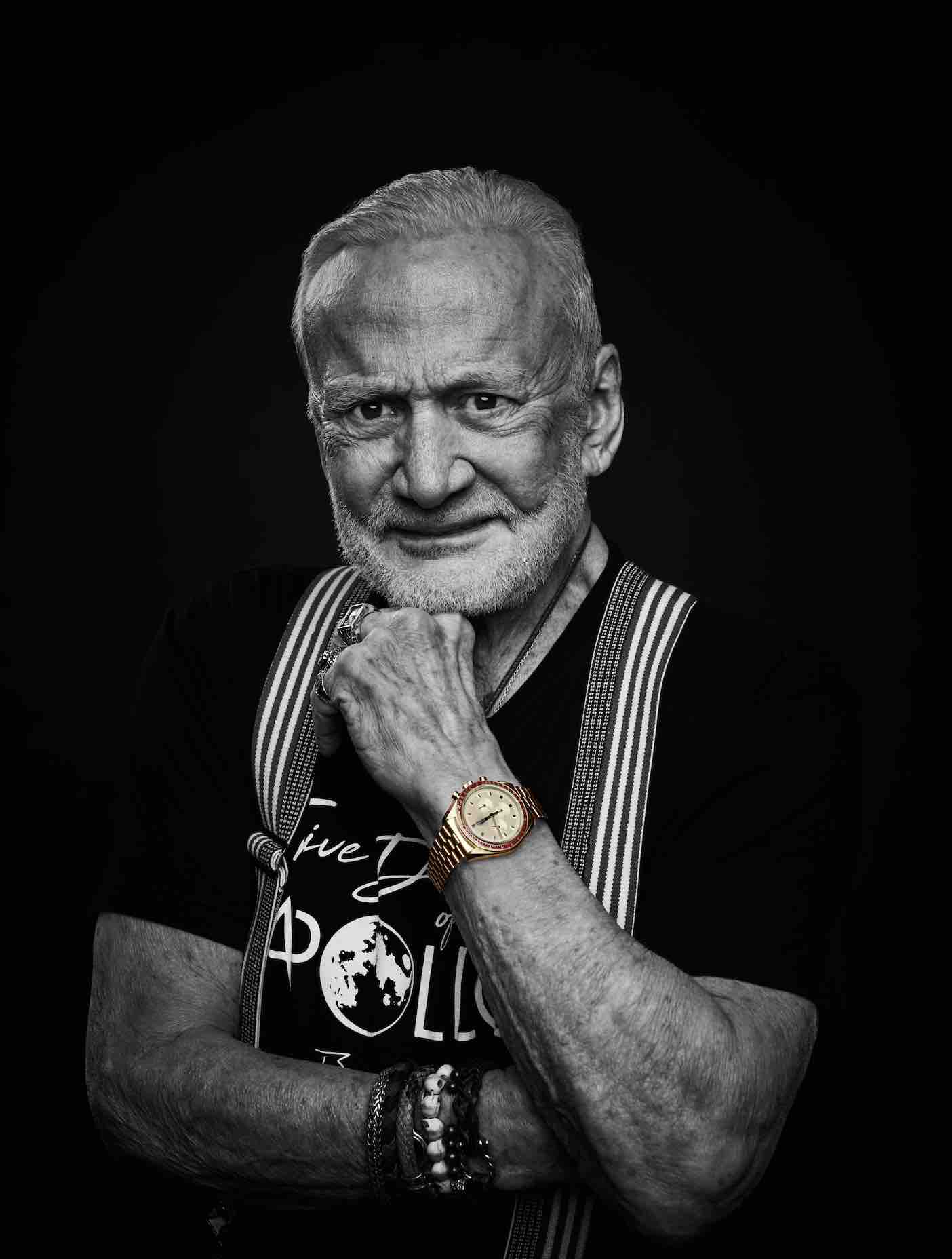 In 1965, NASA qualified the OMEGA Speedmaster for all manned space missions, including of course, Apollo 11, making it the first watch worn on the Moon. Now OMEGA has released a 50th anniversary edition, limited to 1,014 timepieces.
Bold words, ambition and raw courage
In 1961, US President John F. Kennedy envisioned a bold future that fired the imaginations of many. He ordered NASA to land a crew on the Moon and return them safely to Earth. It took 8 years to fulfil that dream.
Picture the scene in 1969 at Cape Canaveral on Florida's Atlantic coast
Apollo 11 launched on July 16, 1969. On board were Commander Neil Armstrong, Command Module Pilot Michael Collins and Lunar Module Pilot Edwin "Buzz" Aldrin. Watched by an estimated 650 million viewers in those early days of TV.
They landed on July 20 at 20:17 UTC. Armstrong and Aldrin spent 2 ½ hours on the Moon.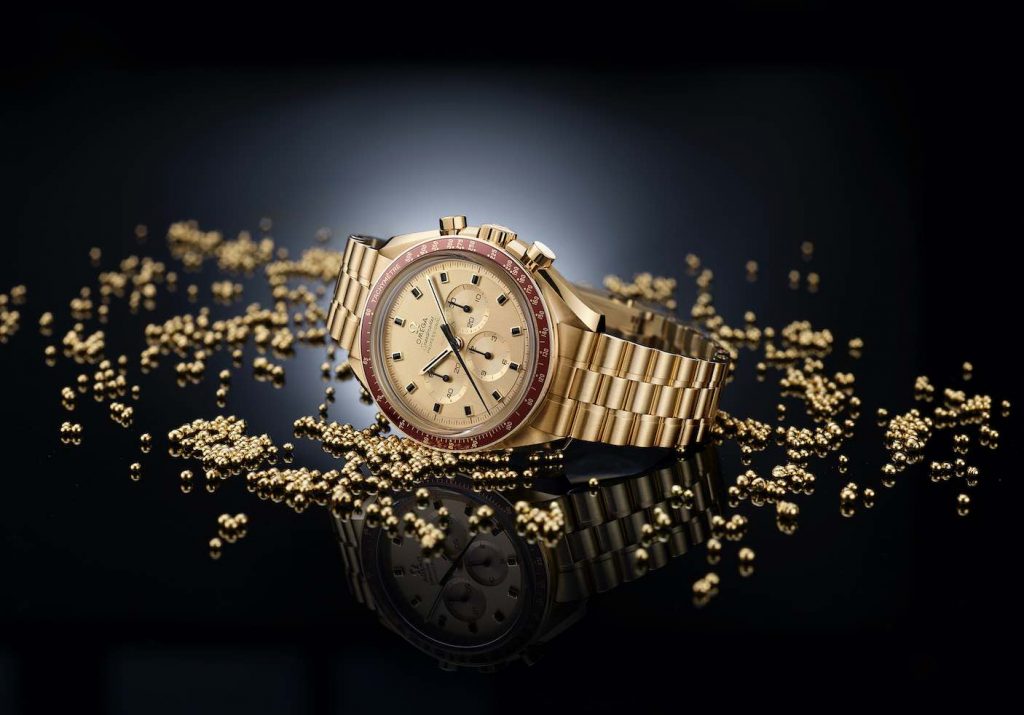 Only the best watch was chosen to go to the Moon
NASA needed backup for the digital chronometers on Apollo 11. If they failed, the astronauts had only their wristwatches to depend on. They had to be the very best watches on Earth.
Watchmakers from all over the world sent their best examples to NASA, whose engineers tested them thoroughly and declared that the OMEGA Speedmaster was the timepiece astronauts could most rely on.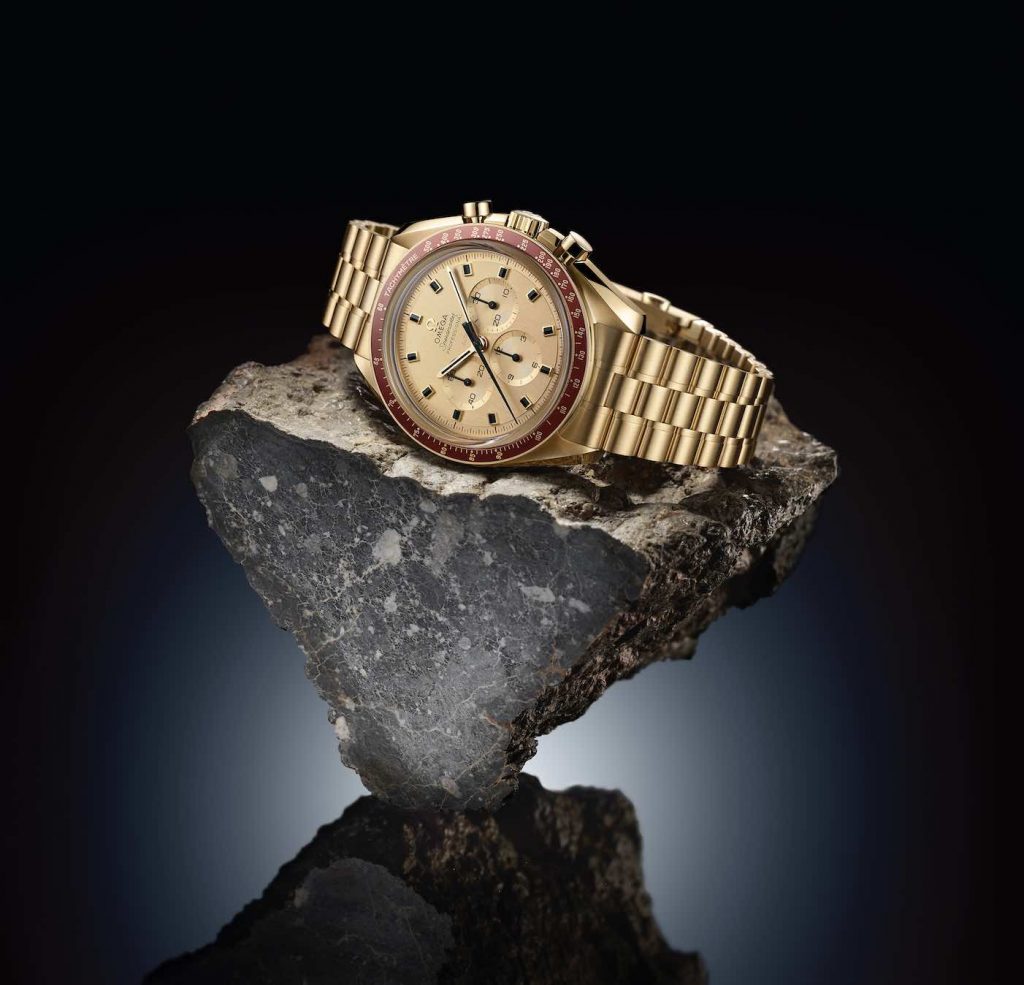 Immediate recognition
The OMEGA Speedmaster is known all over Earth as the watch that went to the Moon. The Apollo era generation sought out the original timepiece. Now, current generations can own a little piece of Moon history. The OMEGA Speedmaster has true pedigree and provenance.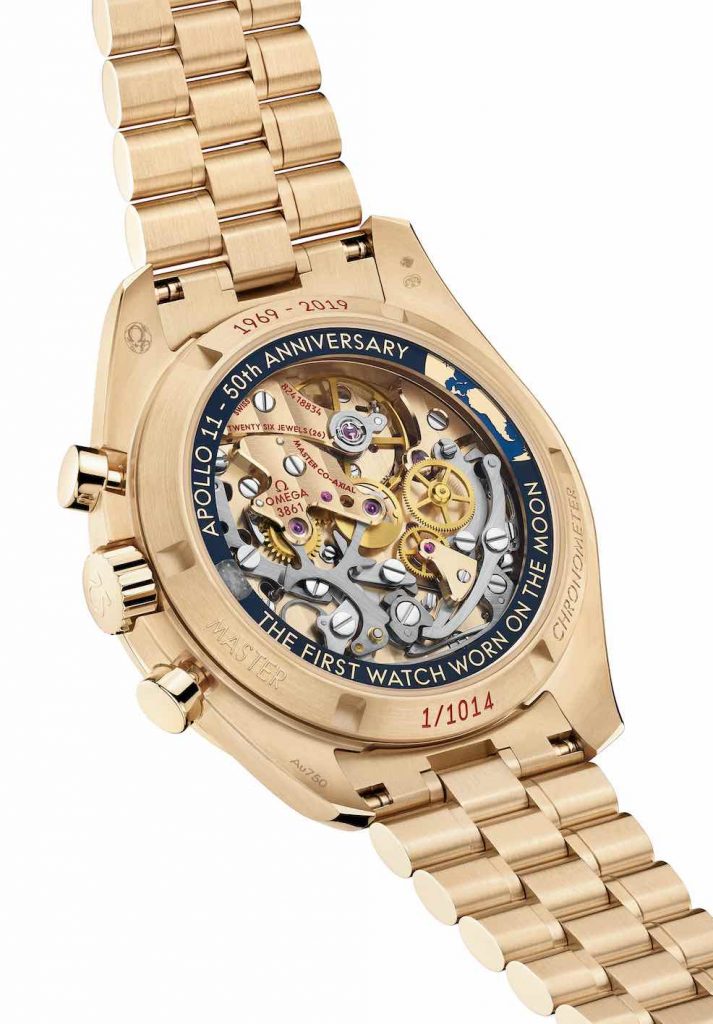 Swiss-made
Did you know that the Swiss have been engineering timepieces since the 1500s? It took them 200 years to reach the pinnacle in the late 1700s and, incredibly, they have been synonymous with exceptional quality all that time. They never settle for second best, not even for a second.
Swiss-made still means the elite of watches and the OMEGA Speedmaster inherits all that tradition.
Why "exclusive" is truly appropriate
It's an overused word, but in this case "exclusive" is not just a cliché. OMEGA presents a truly exclusive and exciting rarity. The original 1969 commemorative edition Speedmaster, presented to astronauts and VIP's, after the success of Apollo 11, was a numbered edition, limited to 1,014 pieces.
This 2019 50th Anniversary edition is also limited to 1,014 numbered timepieces.
Discerning individuals may wish to lay claim to such a unique item. This truly is a once in a lifetime opportunity to possess a piece of Moon landing history for you, your family and their families.
WEBSITE: CLICK HERE