The electric racing series was in Riyadh for the first time, with what promises to be an exciting lineup of races and concerts
Saudi Arabia hosted its first ever Formula E race, where you got to see 22 drivers from around the world battle for victory.
The Formula E Ad Diriyah ePrix is the first where international tourists can take advantage of a new online visa portal to gain entry to the kingdom without a sponsor.
Formula E is similar to Formula One but with one key difference – it features all electric cars instead of screaming race-car engines.
The championship had 11 teams and 22 drivers from around the world compete across 12 different cities over seven months.
The Saudi race took place in the ancient historical city of Ad Diriyah, a UNESCO World Heritage site that was the first seat of power for Saudi kings, outside Riyadh.
The track itself is 2.847km long and has 21 corners. These include long flowing corners and high speed turns but very few 90-degree turns.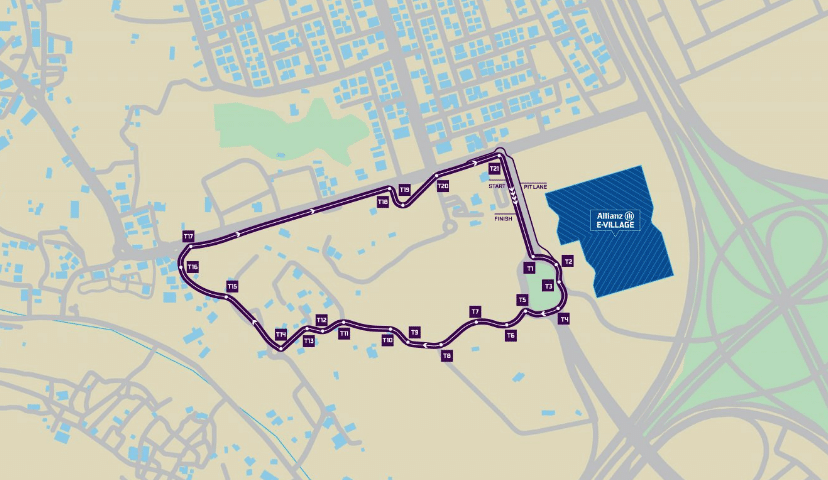 "First all we have the main straight, to have the opportunity of overtaking at the end of the straight," said ex Formula One driver Felipe Massa at the track's unveiling.
Saudi Arabian Airlines has been named the official sponsor of the race and will eventually become the official airline partner of the championship series.
Alongside the main event, race fans watched the Jaguar I-PACE eTROPHY, the world's first international championship for production-based electric cars. This was the first time women competed against men in a race in Saudi Arabia, where 11 drivers competing for the trophy from 12:50pm ahead of the main ABB FIA Formula E race.
Other items on the agenda included the 'Live in Ad Diriyah' concerts with six popular artists.
These included Enrique Iglesias and Jason Derulo on Thursday, December 13, The Black eyed peas and Amr Diab on Friday, December 14 and a big performance from David Guetta and One Republic after the race finished on Saturday, December 15.
On the Thursday, the Formula E event site opened from 4:00pm, on Friday from 2:00pm and on the race day it was open from 10:00am. This gave you plenty of time to enjoy the event and attend various activities they had on offer.
Race fans can visit the 180,000sqm Allianz E-village to attend the podium ceremony and autograph sessions with the drivers.
You can only visit the village with an official Formula E ticket to the event.
Shuttle buses and parking was available for the event. Services to Ad Diriyah will start 3:00pm on Thursday, 1:00pm on Friday and 9:00am on Saturday.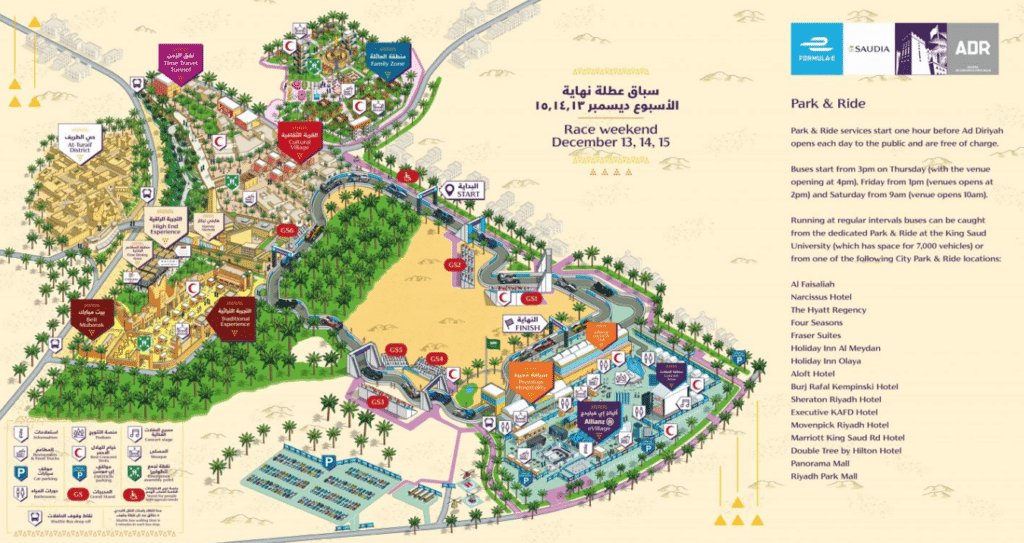 The last bus back from Ad Diryah was from 11.30pm to 12.15pm.
General parking was available to those with an official Formula E parking pass, which requires the holder to have bought three tickets. Otherwise a public park and ride was available.