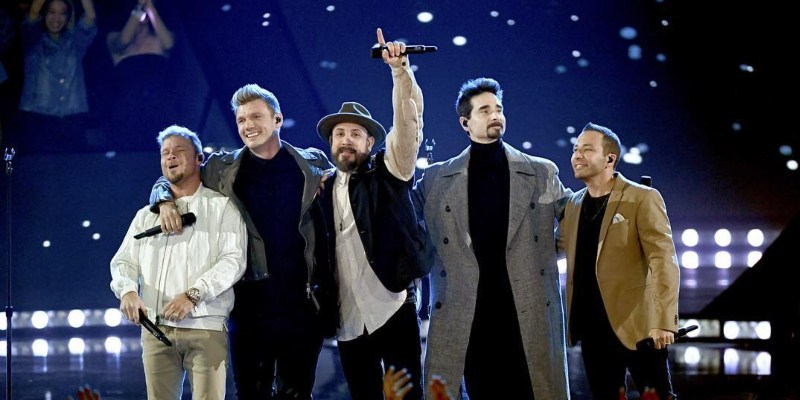 This one is for the 90s music fans
Hitmakers made their way back to the region for the Jeddah Season cultural festival.
The American act took the stage for the first time ever in Saudi, on June 27, at the Prince Abdullah Al-Faisal Basketball Arena in King Abdullah Sports City. The coastal city is currently rolling out Jeddah Season, which is a cultural festival organised by the kingdom's General Entertainment Authority.
The Backstreet Boys were not the only stars announced to take the stage in Saudi. Two other concerts were announced for the same venue. This includes EDM acts Dutch DJ Afrojack and Morocco's Rehab on July 8. Moreover, another gig was unveiled for Arabic music fans, which featured Saudi singer Rabeh Saqer and Syrian pop-diva Assala, who performed on June 29.
Concerts was a part of The "Sea and Culture" festival. It will also feature over 150 activities such as plays, art exhibitions, award-winning Michelin-starred restaurants and pop-up eateries, street music performances and parades. The numerous events that are taking up to July 18 across various venues such as King Abdullah Sports City, Jeddah's historical area, Al-Hamra Corniche and the Jeddah Waterfront. But don't fret, if you would like to attend one of these concerts, all you have to do is purchase a ticket, and you will be granted an electronic visa within minutes.
So far, the Jeddah season festival has hosted the crème de la crème of Arab pop music, with sold out shows by the likes of Amr Diab, Nancy Ajram and Mohammad Hamaki. However, The Backstreet Boys are set to be the biggest Western act to bring the heat to Jeddah. Formed in 1993, the five-piece act is one of the world's biggest and most iconic boybands. The last time the band were in the region, was April of 2018, during the Blended festival in Dubai, where 10,000 fans sang along to their biggest hits like Larger than Life, Show me the Meaning and Everybody.
Not only that, but more concerts will be announced soon before the end of the festival, with names like Adele, Post Malone, Imagine Dragons and Shawn Mendes being thrown around. The initiative hopes to boost tourism and encourage partnerships with local businesses and offer up to 20,000 jobs and volunteering positions to young people. This is another major step in the Kingdom's Vision 2030 plan that strives to decrease the countries dependency on oil.