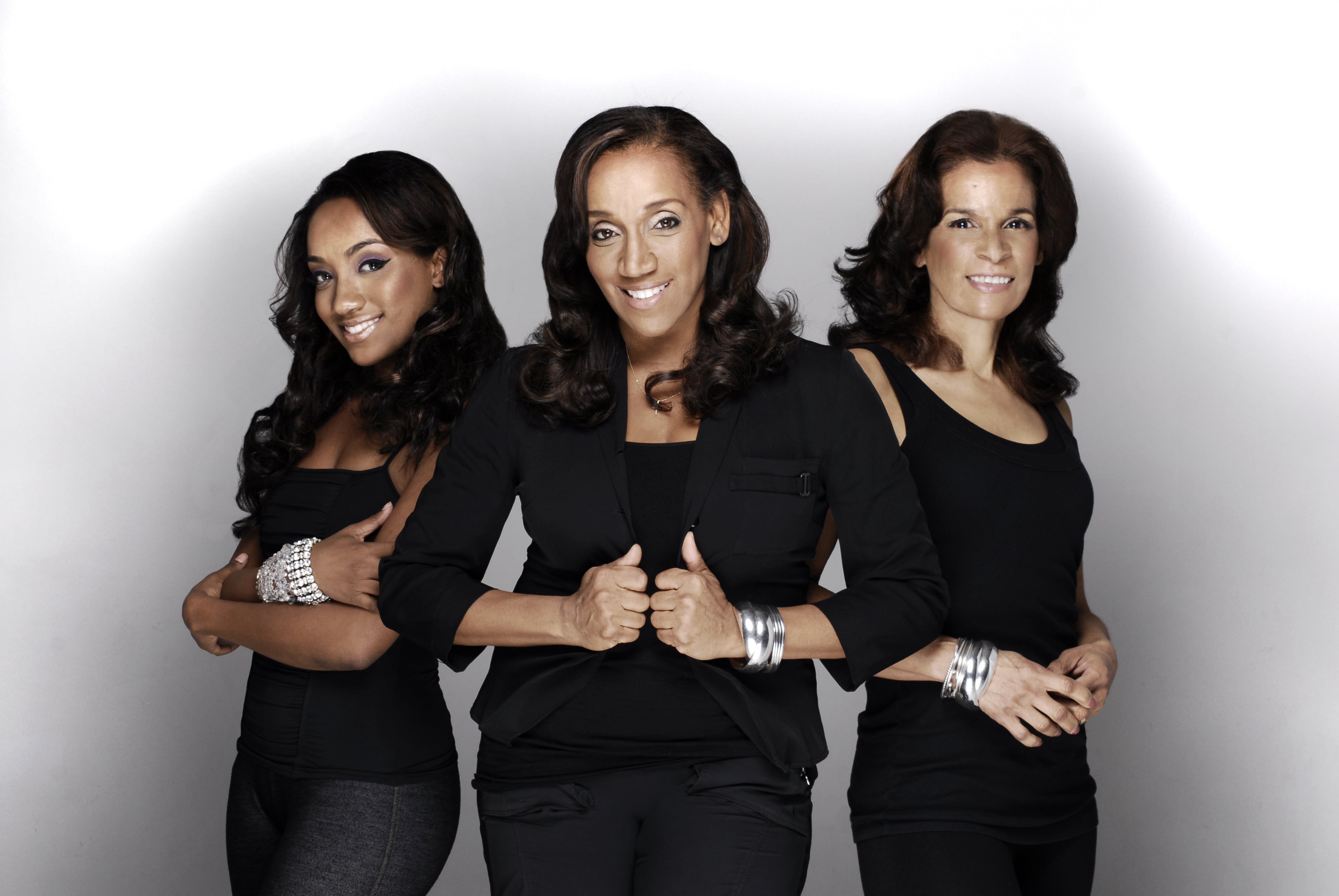 SAVOUR BRAND NEW FOOD FEATURES AT TASTE OF DUBAI

Disco Diva's Sister Sledge featuring Kathy Sledge headline the opening night of Taste of Dubai
Taste of Dubai in partnership with Turkish Airlines returns for the 11th year to Dubai Media City Amphitheatre from 8 -10 March 2018, as part of Dubai Food Festival. The three-day food extravaganza will give you the chance to taste the city's favourite restaurants, meet world-class celebrity chefs including Michelin Star restaurant chefs from Italy and entertainment from headline international music act Sister Sledge featuring Kathy Sledge.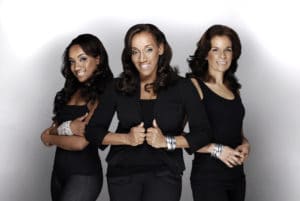 Taste of Dubai kick-starts on Thursday night with party night as the Queens of the disco decade, and eighties soul legends Sister Sledge featuring Kathy Sledge take Media City by storm. Put on your dancing shoes for an electrifying night of disco, funk and soul, for one-night-only, as Media City comes alive with their classics including 'Lost in Music', 'We are family', 'He's the Greatest Dancer' and 'Thinking of You'.
For the first time, Taste of Dubai will bring you a little slice of Italy with a dedicated pavilion celebrating the best of Italian cuisine by top Michelin Starred Italian chefs. Learn from the masters as Michelin Star chefs Silvia Baracchi of Il Falconiere Restaurant & Spa, Chef Maria Grazia Soncini of La Capanna di Eraclio, Chef Marco Battega of Aminta Resort showcase their culinary skills as they cook 'live' in the Italian Taste Pavilion Chef's Theatre. There will be live demonstrations from Italian food artisans including fresh pasta makers, an acrobatic pizza chef, mozzarella making, gelato making, and pop-up Italian espresso bar.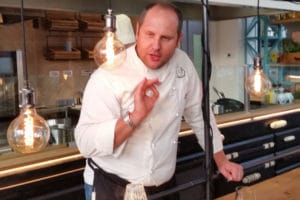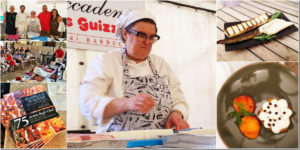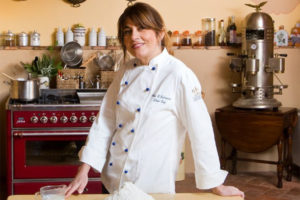 New for 2018 there will be a Celebrity Chefs' Tasting Table, part of the Crate and Barrel Chefs' Theatre, where you could be one of a few selected top tasters who will get to taste some of their delicious mouth-watering masterpieces. Available exclusively for VIP ticket  holders, you can register online for the chance to sit at the table and ask the celebrity chefs questions to find out some of their hidden tips as you dine in style.
All the way from Europe, new for 2018, the pop-up Butter Kitchen will showcase gastronomic butter workshops held by French Chef, Charles Soussin and dairy specialist, Francois Tovin awarded the best cheesemonger in France. You can explore the best way to cook gourmet recipes with butter including how to prepare savoury flavoured butter such as seaweed butter and citrus butter.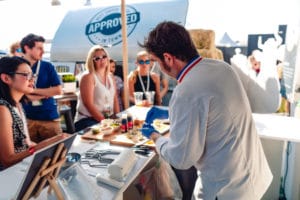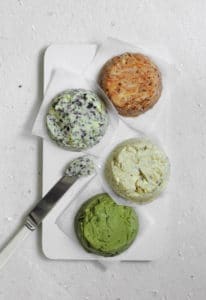 Taste of Dubai's favourite, the cooking challenge returns with Al Ain Farms and Kinbsons International where alongside other competitors you will cook alongside celebrity chefs Jenny Morris, Reza Mahammad, Sanjeev Kapoor, Eric Lanlard, Jun Tanaka, Valentine Warner and Annabel Karmel, as they judge each dish and choose a winner.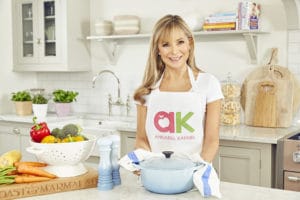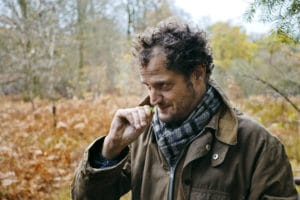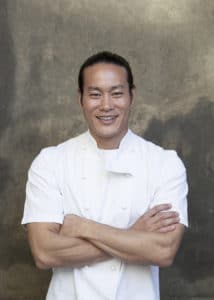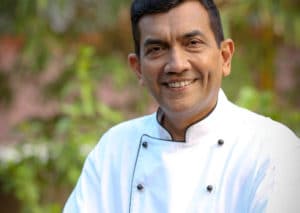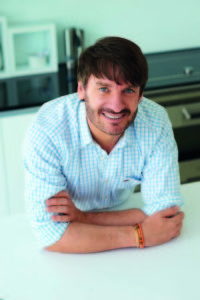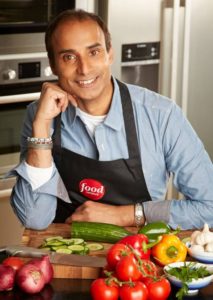 The city's latest and greatest restaurants will be serving up a delectable array of over 100 signature dishes for visitors to sample. Restaurants will include: Bread Street Kitchen, Nobu, Carnival by Tresind, Aubaine, Burger & Lobster, Couqley, Jodhpur, Kiza, Le Petit Belge, Royal Orchid, Salerp Tapas & Bodega, Shanghai Chic, Sonamu, Soul Restaurant and Bar, The Eloquent Elephant, Weslodge, Urban Kitchen & Bar, Guy Fieri's Kitchen & Bar.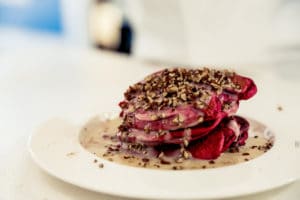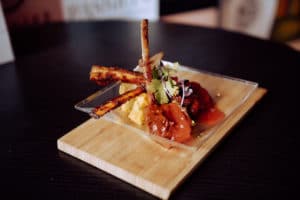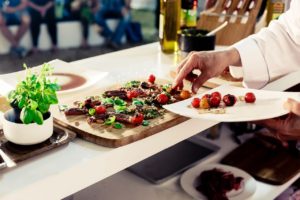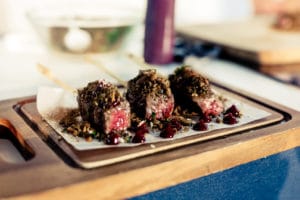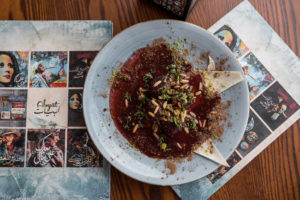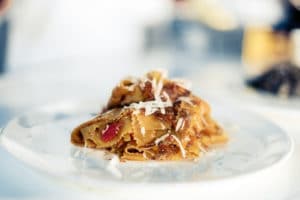 Tickets are on sale now and for the ultimate experience make sure you get your hands-on VIP tickets which secure fast-track entry into the festival and unlimited access to the VIP lounge. Located in prime position near the stage, you will be able to relax in style on lounge-style seating, enjoy two complimentary drinks and three food vouchers to sample your favourite dishes, all part of the VIP ticket experience.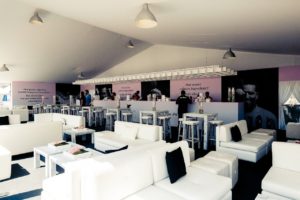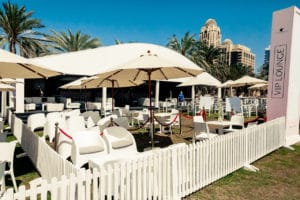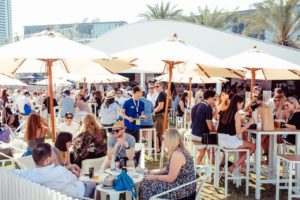 To book tickets visit or for more information www.tasteofdubaifestival.com
Where is Taste of Dubai 2018 held?
Dubai Media City Amphitheatre
What are the dates and timings of Taste of Dubai 2018?
Thursday 8th March: 4pm-12am
Friday 9th March: 12pm-12am
Saturday 10th March: 12pm-11pm
How do I buy tickets? Tickets can be purchased at http://tasteofdubaifestival.com/tickets/
What types of tickets are available for purchase?
Standard Tickets or VIP tickets. Children under 12 go free!