Jets
Supersonic jet can fly from Dubai to London in three hours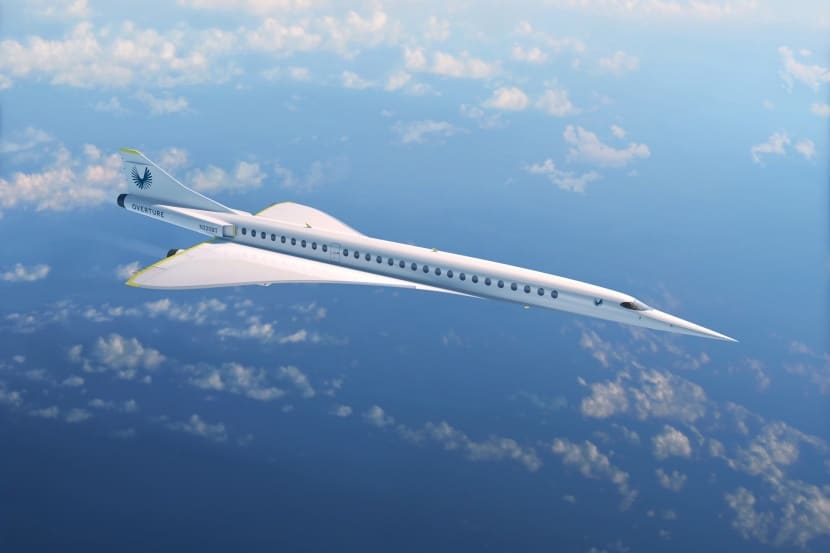 The Boom Supersonic XB-1 travels at speeds of 2,334 kilometres per hour
A new supersonic jet that can fly from Dubai to London in three-and-a-half hours has moved one step closer to launching.
The prototype airliner was first revealed by Colorado-based Overture in 2017, but now a Dhs367m deal has been signed for the next phase of the project.
It means that the 55-seat Boom Supersonic XB-1 airliner will finally go into development, with a half-size prototype taking to the skies later this year.
It is hoped that the jets will begin flying commercially in 2020, with tickets costing approximately the same as current business class fares.
Virgin Atlantic and Japan Airlines have already placed orders, with more firms set to follow.
Although routes have not yet been confirmed, the jet would theoretically be able to travel from Dubai to London in just three-and-a-half hours, or from Dubai to Boston in seven hours.
At the moment, it takes more than 14 hours to fly to Boston on a traditional airliner.
The three-engine planes will reach speeds of more than 2,334 kilometres per hour and will be half the size of the famous Concorde.
Flying up at 60,000 feet, those on board will experience less turbulence – perfect for nervy flyers.
Energy efficiency is greatly improved too, while advanced aerodynamics, carbon fibre composites and turbofan jet engines make it possible to nearly halve journey times around the world.
That's going to make travelling a whole lot quicker.
Launching 2020. For more information, go to boomsupersonic.com.