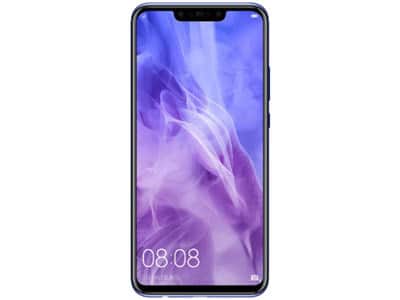 The Chinese manufacturer's latest device is designed to appeal to the selfie generation
Huawei's nova line has traditionally been its mid-range offering each year, designed to appeal to a younger crowd than its more expensive flagship devices.
The nova 3 in many respects follows this trend, although it is notable that the price point has crept up, with the main device not far off the premium end of the market at Dhs1,799. For those looking for something a little cheaper there is the 3i version, which has the same Dhs1,299 price tag as the nova 2 Plus.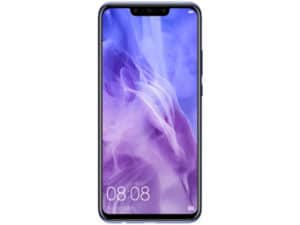 Part of this cost increase is clearly due to the new 6.3-inch screen, featuring a similar notch to the P20 and the largest dimensions on a nova device to date.
It's a big handset that's for sure, but it doesn't feel too unwieldy due to the relatively thin and light design (7.3mm and 166g respectively). Plus there is a see-through case and screen protector included that should mitigate the odd drop.
The aesthetic itself, as with previous novas, is clearly very similar to the manufacturer's 'P' line, which is by no means a bad thing.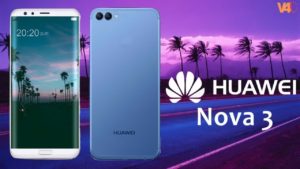 In my review of the P20 Pro earlier this year I made particular note of the attractive metallic shimmer on the rear. That too has been transferred over to the nova 3 and holding the two next to each other face down they would be almost identical were it not for the mid-range device's rear fingerprint scanner and different camera layout. As before, the twilight variant is particularly appealing.
From the front, the nova 3 might even be the more attractive of the two, with the display spanning almost the full length of the device, even if the notch is noticeably a little wider to make room for an additional front camera.
Upon switching the device on, the new larger display is attractive and offers full high definition visuals although it is perhaps lacking some of the 'wow' factor you get with top end smartphones given it uses LCD rather than OLED technology.
With that said, there is plenty of screen real estate here and it's great for multitasking using Android's splitscreen mode and video and gaming apps that make full use of the space. For those that don't though, like YouTube, it is a little jarring to find big blacks bars on the left and right during horizontal viewing.
So what else is new? Among the most noticeable additions to the line this year is the face scanning technology seen on recent Huawei devices. Face unlock is an option and it generally works even if at times it seems faster to use the speedy rear fingerprint scanner.
There's also the same AI-powered Kirin 970 processor seen on the P20 line but this time in combination with a little less RAM (4GB). In testing there wasn't any noticeable slowdown when flicking between most apps. The 3,750 battery should also last you well into a second day unless you're on a video binge, while the 128GB of storage will be adequate for most users.
From a usability perspective it's the usual Android (8.1) experience with Huawei's EMUI on top. You can customise the home screen to your liking and there are lots of useful functions accessible via a quick flick down from the top including flashlight, eye comfort mode and screenshot. The notch itself can also be hidden if you would rather have a symmetrical layout.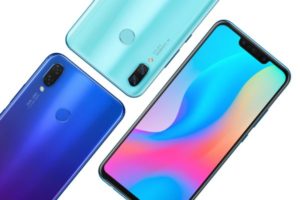 Where the nova 3 tries to truly stand out is through its front camera, which features a dual 24MP and 2MP setup. This is combined with Huawei's AI camera software, featuring scene recognition technology and a beauty algorithm to adjust the settings based on where you are and you're appearance, to offer some impressive selfies – even when you aren't looking your best. There's also an AR lens to add animal ears and other effects to your face and the background, which are fun to play around with.
On the rear, the dual lens combo is 24MP and 16MP and includes an aperture setting on top of the same AI recognition mode. Shots are above average and the shutter is snappy on the front and rear but the latter isn't quite as impressive overall.
So what's the verdict? I can see the nova 3's combination of attractive large-screen design and impressive selfie camera certainly having its appeal (particularly given Huawei/YouGov research that found more than half of UAE residents take selfies daily). However, the higher price point does mean it will need to prove its worth among a different tier of devices than its predecessors.
If you're in the market for something less expensive than this year's flagships but with similar features it's certainly worth a look.
The Huawei nova 3 is available in the UAE for Dhs1,799