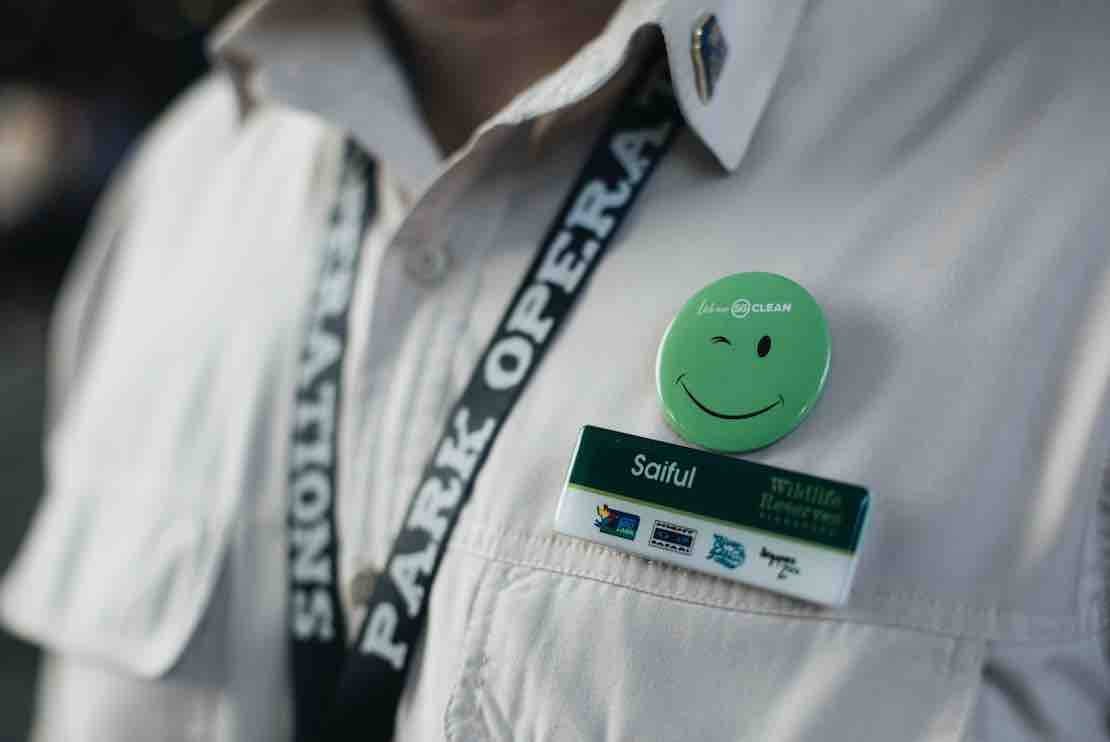 Everybody is involved in this superb initiative, from individuals to business premises. The SG Clean quality mark offers assurance to people of heightened standards of cleanliness, hygiene and sanitisation practices. Find out more.
Singapore's SG Clean campaign to keep COVID-19 at bay
To help prevent community spread of COVID-19, multiple government agencies including Singapore Tourism Board, Enterprise Singapore and the National Environment Agency (NEA) are driving the SG Clean campaign. SG Clean aims to instil a national "keep clean culture", where keeping Singapore clean and sanitised is an integral part of people's lives.
Launched in February 2020, the SG Clean programme is a voluntary scheme to which businesses opt in. By doing so, they declare they are prepared to manage visitors and risk levels safely with a high priority on public health.
It's a marvellous collective effort to provide visitors and locals with peace of mind and uphold public confidence in the cleanliness and hygiene standards of premises. As of November 2020, more than 27,000 individual premises have been certified across Singapore. With the SG Clean programme, everybody feels more assured when having a day out at their favourite places in Singapore.
How do establishments get certified SG Clean?
The SG Clean 'green smiley' quality mark is only awarded to establishments that meet a stringent checklist of requirements and maintain high standards of environmental public hygiene. They have appointed internal SG Clean managers who make sure that all aspects of the SG Clean checklist are complied with and they take great pride in overseeing it.
Once inspected and certified, they are entitled to display the SG Clean decal, and these are easy to spot when you are on the streets.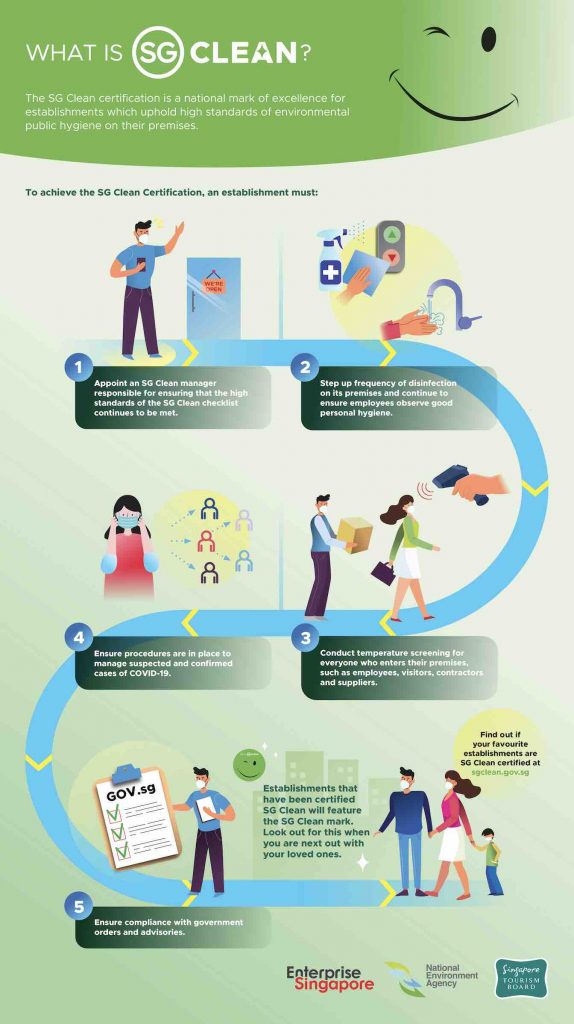 Businesses and attractions all around Singapore have re-opened with a renewed commitment to safety and hygiene.
The initiative gets everybody involved and raises the level of pride Singaporeans feel for their city. Concerted action from everyone elevates cleanliness and public hygiene standards and makes them the new norm. That means homes, businesses, hotels and all public facilities all follow the safety measures taken with SG Clean
This will live on way beyond the end of the pandemic, raising everybody's standard of living and making Singapore an even more welcoming and safe destination for your bucket list of places to visit.
What is the SG Clean Quality Mark?
It's a national mark of excellence for heightened standards of cleanliness, hygiene and sanitisation practices, backed and driven by seven government agencies.
Experienced assessors inspect each premises against a checklist for that particular sector and do a thorough audit to make sure everything that is needed is being done well.
Only then does the establishment get to display the SG Clean Quality Mark – a visible stamp of assurance that it adheres to high standards of public hygiene and sanitisation.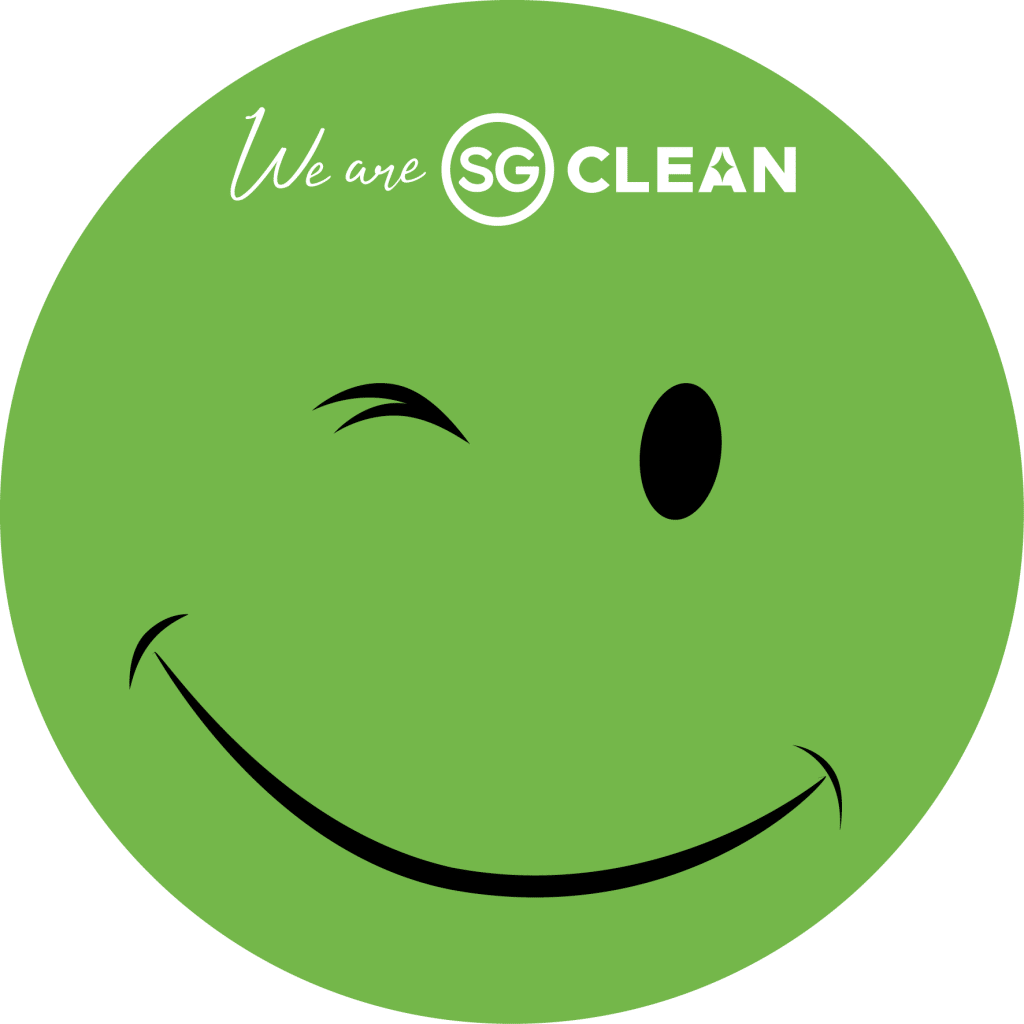 Why is it so important for visitors coming to Singapore?
Establishments now take proactive and educated steps to safeguard and manage health risks with a high priority on public health.
Visitors to SG Clean certified establishments know that staff have met Safe Management Measures (SMMs) and stringent SG Clean sanitisation and hygiene requirements. It's assurance that visitors and locals can have fun in Singapore with peace of mind and it provides public confidence in the cleanliness and hygiene standards of the premises.
The SG Clean programme, along with SMMs, ensures that the health of visitors is a top priority in a COVID-19 environment and beyond.
What actions are required to get the SG Clean mark?
Each type of business gets its own detailed sanitation activity checklists. Premises request inspection and the check mark once they have everything in place to meet the standards. A third-party assessor will either grant the certification or suggest areas for improvement.
If all the requirements in the checklist are met, they will receive the SG Clean quality mark. Regular checks will also be made afterwards to make sure these establishments are upholding and maintaining high standards of hygiene and sanitisation.
To give you an idea of what's involved, consider cafés and canteens. They are expected to maintain high standards for toilet facilities, just as you would expect, and consistently perform these actions:
Cleaning Methodology
Premises are cleaned daily and ventilated regularly
Enhanced cleaning and disinfection are done at areas with frequent touchpoints or that are heavily soiled
Cloths for cleaning and sanitising are differentiated by colours
Food preparation areas, equipment and dining areas are cleaned and sanitised
General Public Hygiene
Pest management programme is in place
Waste is handled with gloves/tongs, bagged properly, and bins are emptied regularly
Back-of-house waste management areas are washed and disinfected regularly after refuse collection
Premises comply fully with the sanitation and hygiene advisory put out by the National Environment Agency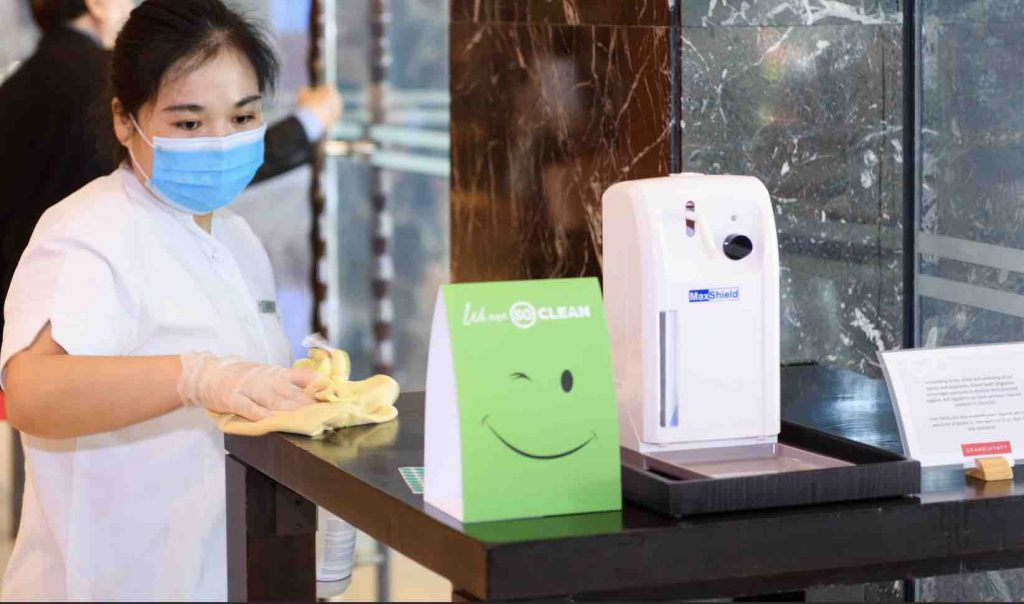 One hotel has even recruited two robot butlers who provide contactless deliveries to guest rooms! Hospital-grade and NEA-recommended disinfectants are used throughout the hotel with the NEA-recommended disinfectant as an anti-microbial coating on top of the hospital-grade disinfectant every two hours on high-touch-point areas.
For Individuals
Individuals too are provided with guidelines keeping them mindful about washing hands regularly, binning used masks and tissues properly, and keeping public toilets clean and dry.
See it in action!
Check out this 2-minute YouTube video that quickly reminds us of all the measures involved in SG Clean efforts. You will probably understand why it's working so well to keep Singapore safe for visitors.
The bottom line – Singapore is a safer place
Raising public awareness of what has been done to make the city cleaner and safer will be an ongoing campaign. The SG Clean campaign reassures visitors that Singapore now has a much higher level of sanitation and health precautions than even before. It's a win-win scenario for both locals and tourists.
For more information
Visit the website here.