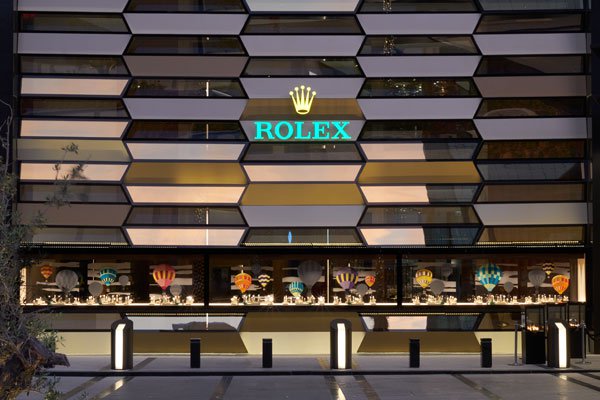 he boutique, which opened in May, took almost two years to design
In May, Dubai made headlines once again when the world's largest Rolex showroom opened in the emirate.
Ahmed Seddiqi & Sons, who have been the official Rolex retailer in Dubai for the last six decades, inaugurated the boutique within the Fashion Avenue in Dubai Mall.
Spread across 850sqm, the three-storey boutique was opened by tennis player and Rolex ambassador Roger Federer along with Rolex CEO Jean-Frederic Dufour.
The store, which offers a Rolex "Experience" along with retailing products, took almost two years to design following Dubai Mall's announcement to extend Fashion Avenue, according to Mohammed Abdul Magied Seddiqi, chief commercial officer of Seddiqi Holding.
In an exclusive interview, Seddiqi traced the history of Rolex in the UAE to the 1950's, when his grandfather introduced the brand to the country.
The company still has a letter from former Dubai ruler Sheikh Rashid bin Saeed Al Maktoum saying Seddiqi & Sons was a trusted a partner for Rolex.
"We were a very small business at that time, Dubai was just starting… The UAE was not even created by then," he said.
"Ahmed Seddiqi & Sons grew with the growth of Dubai in the 1990's. We started to open more stores and now we have over 70 stores in the UAE," he added.