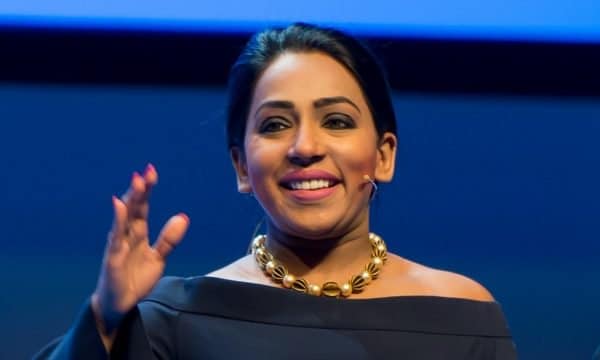 NEOM is intended to be a major business zone and tourist centre powered by renewable energy
Saudi Arabia's $500bn mega city project NEOM has appointed Aradhana Khowala as its managing director of tourism
Khowala is CEO and founder of hospitality and tourism consulting practice Aptamind Partners, which advises governments, investors and other organisations.
Her appointment was confirmed by the official NEOM Twitter account.
NEOM was first unveiled by Saudi Crown Prince Mohamed bin Salman at a Public Investment Fund conference last October.
It is intended to be "an oasis of stunning cliffs, sandy beaches and high-tech projects powered by wind and solar energy where robots outnumber humans and a cosmopolitan lifestyle offers sports, concerts and fine dining", Reuters noted at the time.
The mega development and business zone is planned to span 26,500sqkm and extend into Egypt and Jordan but there have been few details of investment to date.
In July, it was reported that monarch King Salman holidayed in the zone in palaces on the Red Sea coast that were first reported to be under construction in February.
The Public Investment Fund is also working on a Red Sea tourism project to develop resorts on some 50 islands between the cities of Amlaj and al-Wajh.
The project will come within its own economic zone with a different regulatory framework, visas on entry, relaxed social norms and improved business regulations, authorities have said.