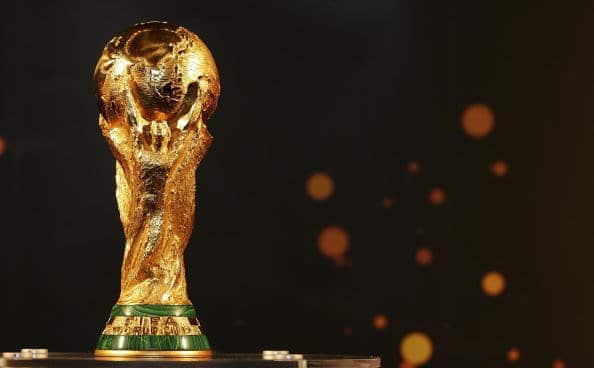 The plans are said to include a new league for national teams and an expanded Club World Cup
Investors from the UAE and Saudi Arabia are part of an international consortium behind a $25bn plan to create global football tournaments for international governing body FIFA, according to reports.
The Financial Times cited sources as confirming the plans by the group, which includes Japan's SoftBank and investors from China, Saudi Arabia, the US and UAE.
Abu Dhabi sovereign fund Mubadala and Saudi Arabia's Public Investment Fund have previously teamed up with SoftBank on projects including the $100bn Vision Fund, focussing on technology investments.
SoftBank is also participating in projects that form part of Saudi Crown Prince Mohammed bin Salman's reform efforts including a $200bn solar project with the capacity to produce up to 200GW of power by 2030.
The FT said the football consortium was being assembled by Centricus, a UK-based group that helped SoftBank create the Vision Fund.
Its proposals include an expansion of the current Club World Cup tournament played with seven top teams across the globe and a new international league for national teams, according to the publication's sources.
The Club World Cup proposal would see the tournament played every four years by the world's top 24 club-level teams starting in 2021.
The national team competition would take place every two years.
FIFA would have a 51 per cent stake in a joint venture with the consortium, with the investors guaranteeing revenues of at least $25bn, the FT said.
"This whole idea is that world football is not just about Europe," one source was quoted as saying. "Football is the biggest social event in the world with three billion followers, but it doesn't have a global community besides the World Cup."
The report follows comments from FIFA president Gianni Infantino at the governing body's ruling council in Bogota last month where he said a group of investors was willing to spend billions of dollars to expand the Club World Cup tournament.
Fifa, SoftBank and Centricus declined to provide the publication with comment.
Infantino is leading FIFA under a reform agenda designed to restore its reputation after the arrest and prosecution of former executives.
To this day, questions still linger around FIFA's decision to award Qatar the 2022 World Cup. Saudi Arabia, which is leading a boycott of Qatar alongside the UAE, Bahrain and Egypt, has called for Qatar to be stripped of the tournament.