Mosaad Al-Dossary, 18, beat Belgium's Stefano Pinna to win the final
Saudi Arabia's Mosaad Al-Dossary won the FIFA eWorld Cup final, winning the $250,000 prize in London.
The 18-year-old beat Belgium's Stefano Pinna to win the computer-console version of the real FIFA football tournament that was held at The O2 Arena.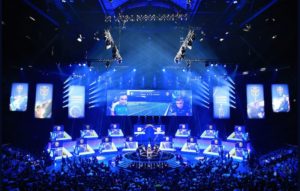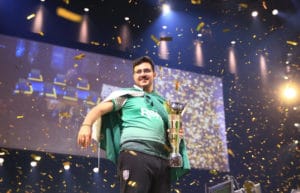 The teenager, who competes as 'MSDossary', won the game 4-0, and also received an invitation to the world soccer body's Best FIFA Football awards in September.
"I am really proud that I made my country proud. I am very grateful to my family and coach. Hopefully this is the start of my era and I can make my country proud every year," he was quoted as saying.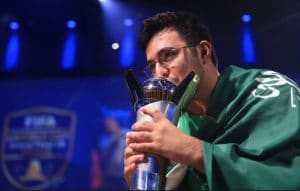 "This is my second event in the UK and second win so I think this is my second home. I hope every year I am the champion again," he added.
Al-Dossary previously won the FUT Champions Cup in Manchester on his way to the 32-player finals.
More than 20 million gamers played for a spot in the annual FIFA eWorld Cup, with competitors playing football video game Fifa 18 in its Ultimate Team mode.
The grand final was live-streamed around the world via Twitter, YouTube, Facebook and FIFA's own platform.