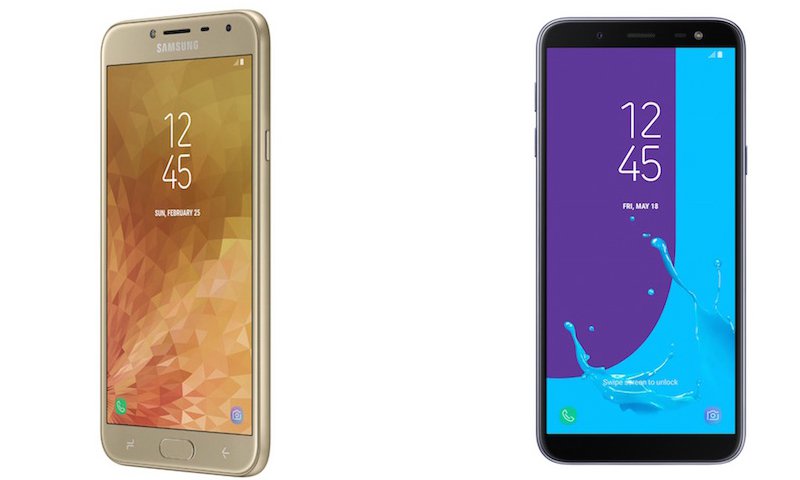 The devices are priced at Dhs649 (J4) and Dhs999 (J6)
Samsung has launched its latest affordable smartphones – Galaxy J4 and Galaxy J6 in the UAE.
The new devices, which were unveiled, are targeted towards 'millennials', a statement said.
The metal unibody J6 features Samsung's 'infinity design' with a 5.6-inch HD AMOLED display. It has a 13MP rear camera with a low-aperture lens and a 8MP front camera.
Meanwhile the J4 features a 5.5-inch AMOLED display with a 13MP rear camera and a 5MP front camera.
In a bid to cater to younger consumers, the phones also feature an adjustable LED selfie flash.
Both the devices also come with a 3,000mAh battery and run on the latest Android operating system – Android Oreo.
Priced at Dhs649 (J4) and Dhs999 (J6), the phones come in three colours – black, gold and orchid gray. They are available at all major retailers and Samsung brand stores across the UAE.
The launch of the new devices comes even as the UAE and the wider GCC witnesses a slump in the sale of new smartphones.
GCC mobile phone market shipments were down 9.9 per cent in the first quarter of the year compared to the end of 2017, IDC said in a report this week.
Smartphone shipments specifically declined 4.7 per cent quarter-on-quarter, the fourth consecutive quarterly decline.
IDC said poor job security and the introduction of a 5 per cent value added tax in the region's two biggest markets, the UAE and Saudi Arabia, impacted demand.
While overall mobile shipments to the UAE declined 14.7 per cent quarter-on-quarter in Q1, smartphone shipments were down 4.6 per cent during the same period.
IDC senior research manager Nabila Popal said the UAE was experiencing a "significant shift in consumer spending" as shown by the first-ever cancellation of the spring edition of sales event GITEX Shopper.
"The true impact of this shift can be seen in the independent retail stores of Deira, the traditional trading and commerce centre of Dubai, where shops that were previously impossible to lease are now sitting vacant," he said. "Organised mall-based retail chains that focus exclusively on consumer electronics are also struggling."