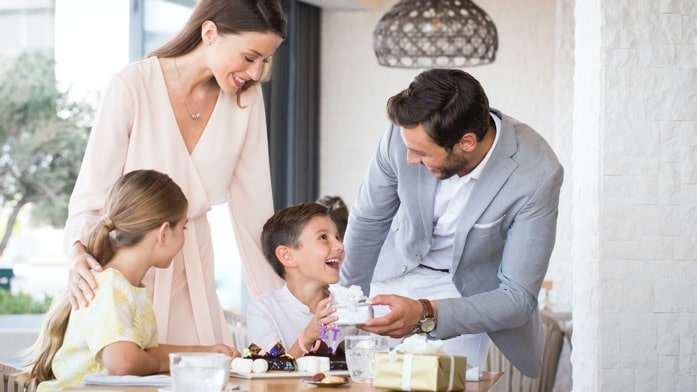 Take them to an island this year for Christmas & New Year celebrations with a difference. Saadiyat Island Resort is an exquisite destination in itself. The hotel offers special dining and entertainment for the festive season.
Come and experience a taste of island life mixed with the excitement and glamour of a Christmas and New Year celebration.
It's a pretty unique and unforgettable festive season and Jumeirah pull out all the stops to ensure you and your family enjoy it to the max.
It's happening this festive season at Saadiyat Island Resort. Christmas on the beach!
What makes Christmas & New Year so special at Saadiyat Island?
The festive season is for getting back together with family and friends.
It's also about the aromas and spectacle of great dishes by chefs at the top of their game. All enjoyed against a backdrop of laughter and the musical sound of tinkling and fun.
You get that in spades on top of the marvellous facilities and gorgeous beach backed by the sparkling indigo Arabian Gulf.
Kick-off is at 18:00
The Christmas tree lights sparkle into life at sunset on Dec 5, 12, 19 and 24 complete with traditional carols, tempting festive treats and refreshments.
Christmas Day Events events at Saadiyat Island Resort
The Christmas day brunch at White's begin at 13:00 and include complimentary drinks 16:00 to 16:30 at the apres-dining party in The Lounge.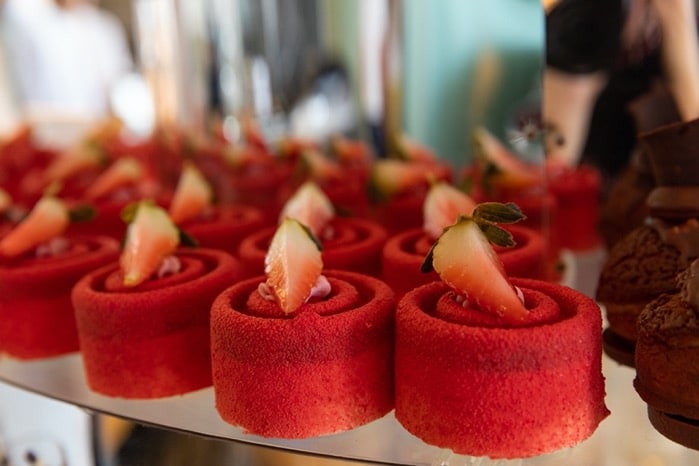 White's Christmas! Dec 25 Christmas Day Brunch at White's – Enjoy a special family brunch with a memorable festive feast. Choose your roasts just the way you like them and salivate at the spectacular desserts display. Their live band plays Christmas favourites to set the tone and the mood will be laughter, fun and great company. Then on to the party!
Natale Lunch at Mare Mare – Italian dining at is best for Christmas Lunch with a special family menu (unlimited antipasti buffet!) amidst the bustle and activity of live cooking stations.
New Year's Eve Party!
The Big Celebration on Dec 31 let's you welcome in 2020 with style and pizazz. The three restaurants each offer something different but all are superb. They are connected through a common area and dance floor where the party will happen!
Coastal Italian flavours at Mare Mare
Levantine dishes at Tean
International Festive Favourites at White's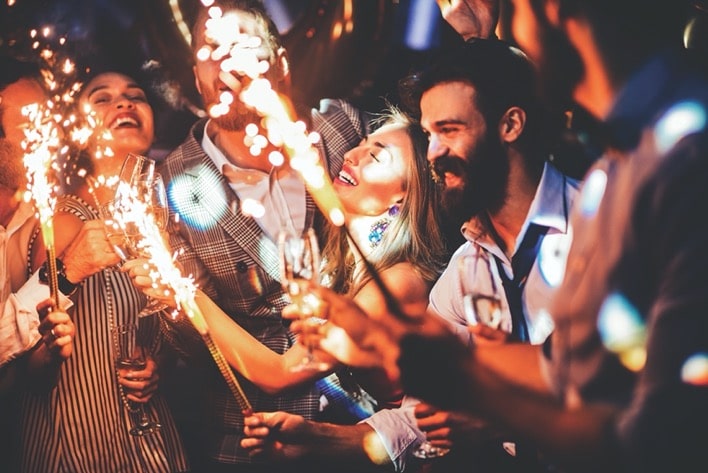 What you can expect at luxurious Saadiyat Island Resort
It's a holiday destination in itself, just 20 minutes from the airport.
Set on the best beach on the island, it's absolutely perfect for all age groups from tiny kiddiewinks to grannies and grandads – and for couples too. Children are very welcome.
Fantastic sea, beach and food, combined with luxurious, spacious and cool bedrooms.
Don't miss out on an exhilarating spa experience
Talise Spa is renowned as one of the best in the world. Immerse yourself in the luxurious spa experience for a 2-hour range of deep treatments. See more on the website including specials for the festive season.
Stay and save!
Save 15% on their best rates when you book at least 3 nights in advance. Treat your family to a Daycaytion – take a luxurious beachfront room for the day for the best of both worlds.
FOR RESERVATIONS AND TO FIND OUT MORE
T: +97128114342
W: Stay at Jumeirah at Saadiyat Island Resort – jumeirah.com/JSIfestive
W: Festive dining offers at Jumeirah at Saadiyat Island Resort – jumeirah.com/jsifestivedining