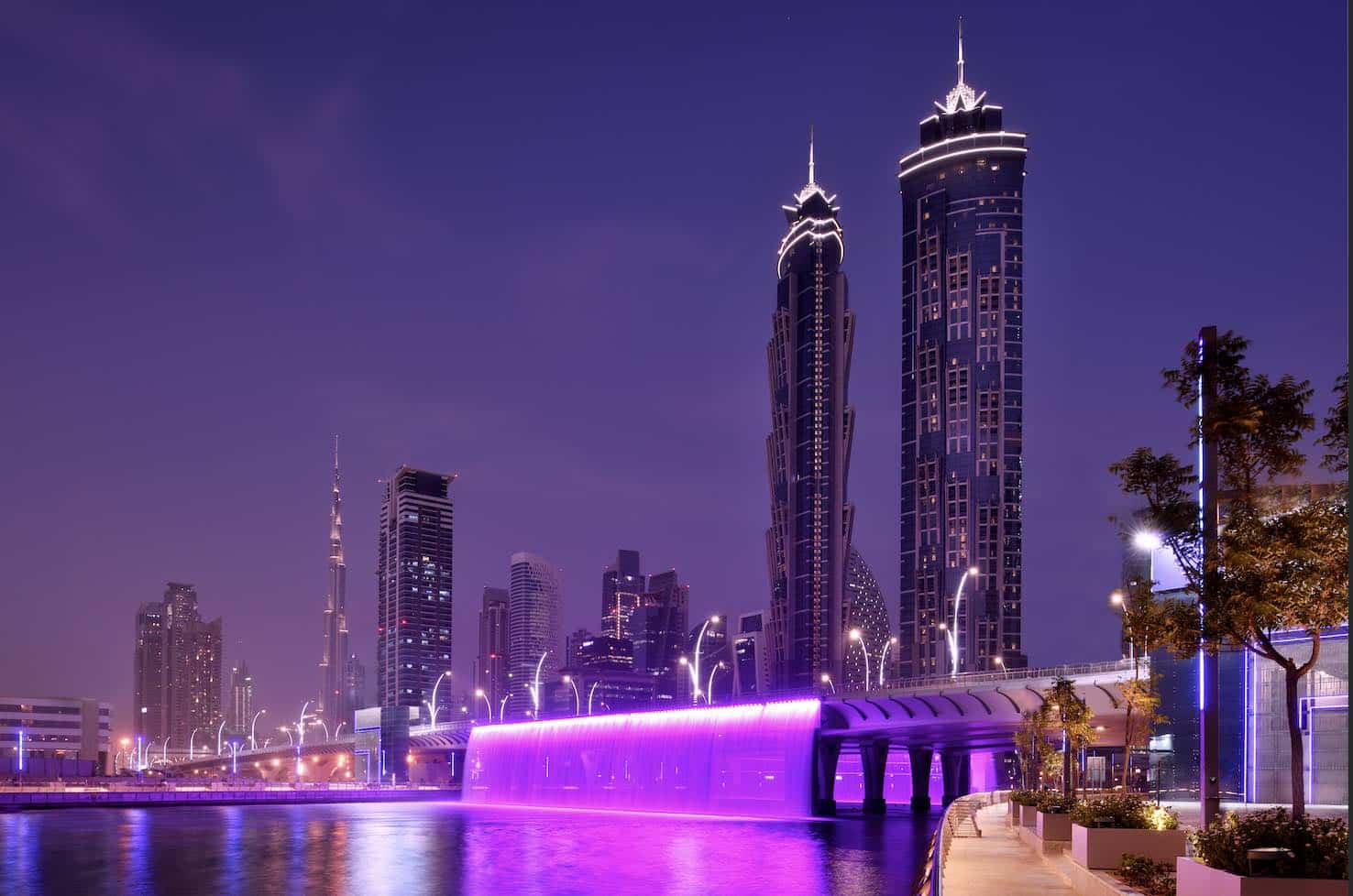 Showcasing nine award-winning F&B outlets with unbeatable offers and deluxe menus
The JW Marriott Marquis – one of Dubai's more grand hotels with unsurpassed luxury and awe-inspiring views – is launching its very own Restaurant Month where you can indulge in nine critically acclaimed restaurants and a whole host of global cuisines. You're spoilt for choice with steaks, burgers, buffets, Indian, Thai, Italian and more, whilst overlooking the stunning Dubai Canal and towering downtown skyline, featuring the hotel's best options from casual to fine dining.
We'll start with one our absolute favorites (as per Insiders' conversation in our office anyway) – Prime68 has incredible panoramic skyline views in a modern, sumptuous and elegant location. Choosing from the finest heritage breeds around the world ensure that every cut of beef served is like pure poetry, and other ingredients are selected with same discerning trend for quality and environmental concern. Prime68 is perfect for a business lunch or romantic dinner, although the glittering nighttime views are preferable over the day.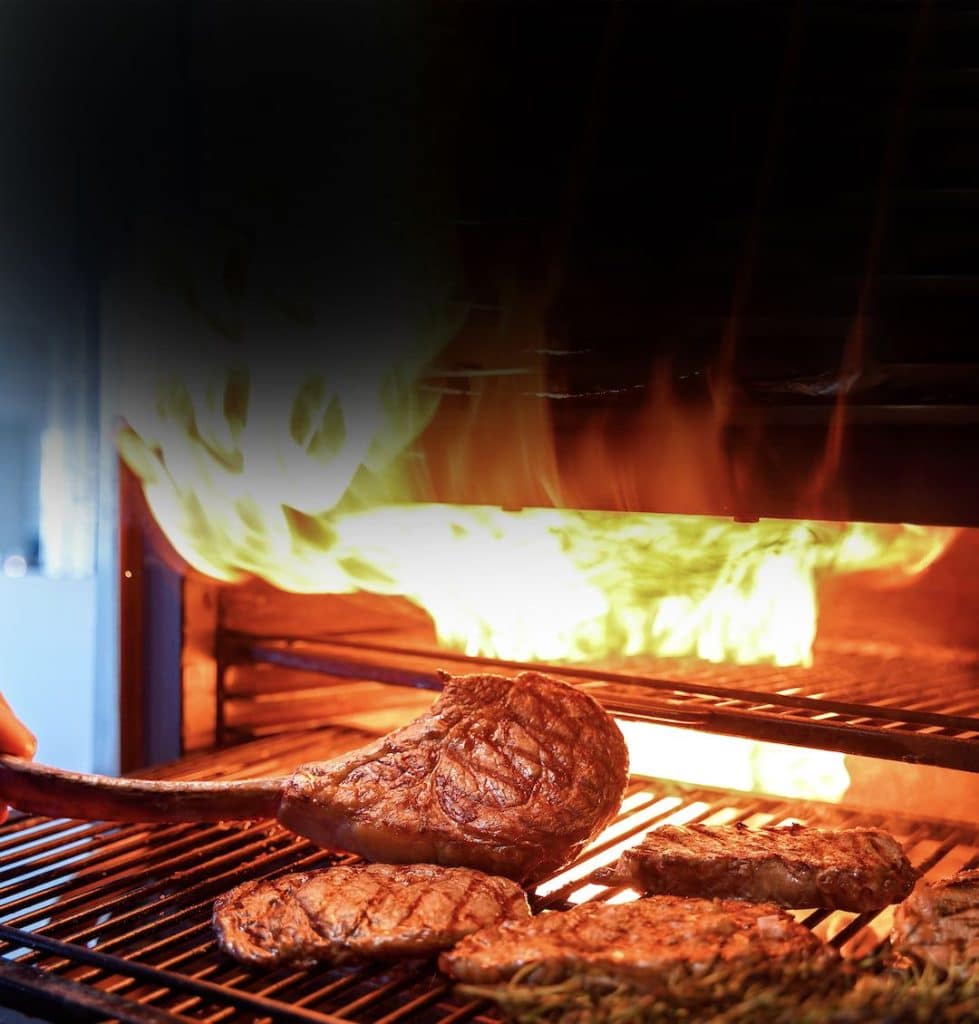 Indian favourite Rang Mahal is as vibrant in architectural design as the flavours on their plates. Featuring traditional Jain and vegetarian recipes, the 4th floor restaurant is perfect for a dinner between friends or a romantic evening. Their extensive menu features an array of beverages and cocktails, but also starters and main courses with dishes such as Minced lamb Kebab, or Mangalorean Ghee Roast prawns, inspired by Karnataka's bunt community, and presented in an intricate bird's nest serving. There are more easily recognised and conventional dishes such as Baked Whole Leg of Lamb. We recommend you choose a beverage from their carefully curated list to complimentary the regional dish of your choosing.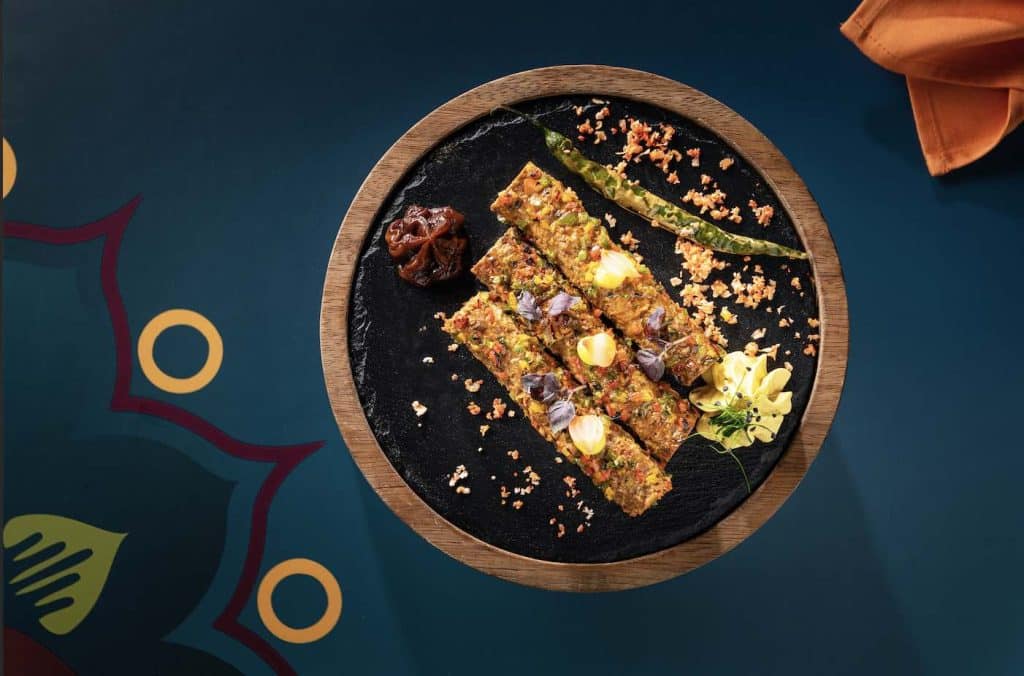 Asian food lovers can check out Izakaya, which promises to be upbeat and edgy whilst not being too formal. The venue is lively, both in décor and ambiance, and is frequented by energized groups of friends who love the authentic Japanese noodles, teppanyaki and sushi. Most notorious for its 'Wasabi Girl' and 'Sake Boy', both of whom come directly to your table to serve customers, so you can try the city's best sake and taste freshly prepared wasabi. Alternatively pay a visit to Tong Thai, showcasing delicious regional dishes that fuse street food with distinctive classics recognised throughout the globe. The restaurant is adorned with giant Thai bells and red lighting to set the scene, while the smilingly attentive staff are all authentically Thai.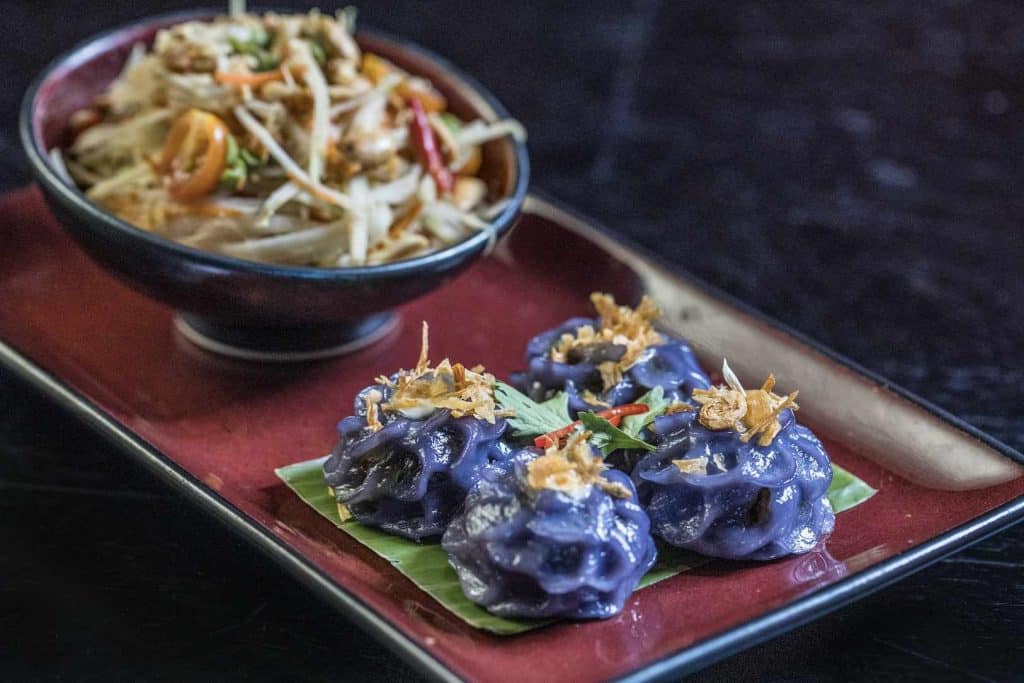 Something more casual comes in the form of trendy and quirky Lush Burger, one of JW Marriott's latest additions, promising vibes, views, and "luscious" burgers. Open midday till late, this venue caters for guests wanting a quick snack, quintessential burger, or midnight feed for those, staggering slightly, and dressed in their finest, from a night on the tiles. A modern and stylish solution to some of the more formal dining venues, there's also a unique Instagrammable graffiti wall by local talent Ramy Elzaghawy.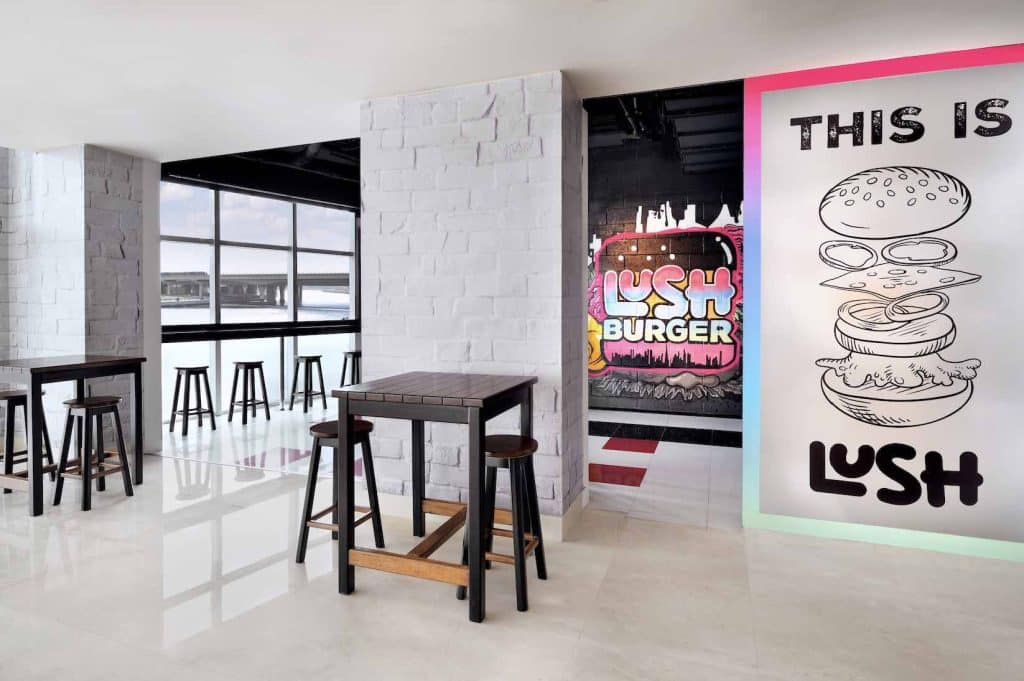 Meanwhile Kitchen6 is famed for its International Buffet style food, where you can watch the chefs in action as its award-winning fare includes six interactive live cooking stations with Asian woks and regionally inspired grills, European bread, and Indian tandoors. Meanwhile the sushi and dessert stations are fully stocked with mouth-watering treats, and there's an ample salad bar for those who are calorie conscious. Positano is the hotel's signature Italian restaurant, referencing a region famed for its abundant seafood, meats, fruit, and vegetables. Look out for the Polipo Tiepido, with warm octopus and potato, while the pasta menu boasts homemade Gnocchi, and veal with porcini mushroom sauce.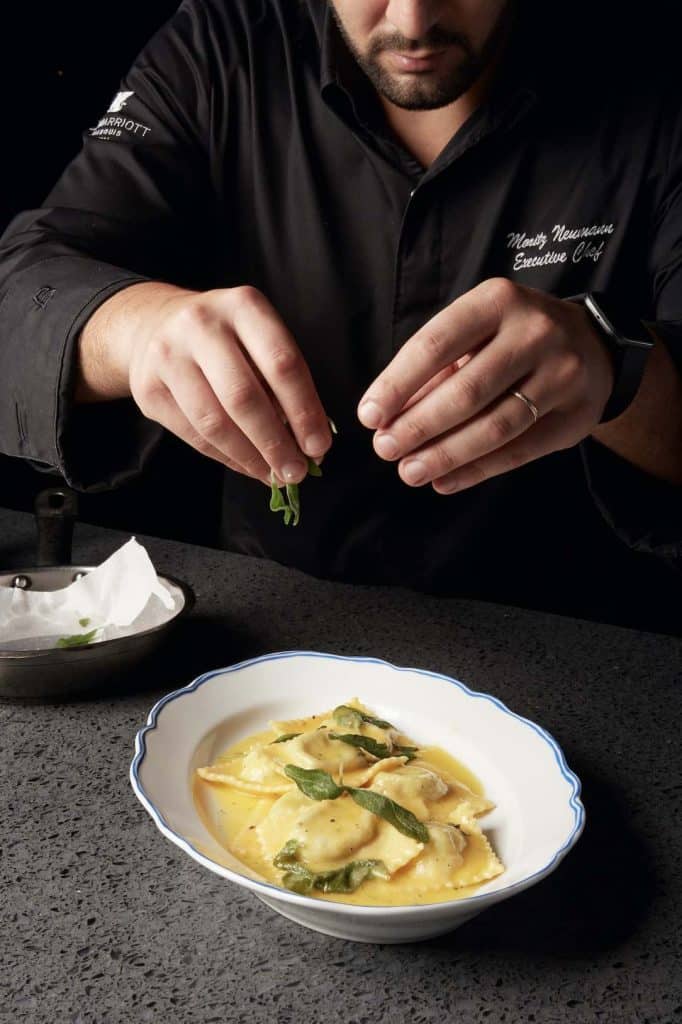 For transient travelers, you can pop into La Farine for a barista coffee and fresh pastries, inspired by the cobbled streets and cafes of Europe. Nibble on some of Dubai's best baguettes or even shop for boutique products. Finally, the sporty vibe of watering hole Bridgewater Tavern is a blend of restaurant and bar, with its extensive pub grub food menu and bar culture. It's the perfect spot for unwinding with a group of friends or snacking on nachos and watching football on the giant screens. There's enough variety and quality on offer during Restaurant Month to satisfy even the most choosy of diners.
Restaurant month is available between September 9th and October 9th 2022. Prime68, Tong Thai, Izakaya and Rang Mahal are AED 199 while Kitchen 6, La Farine, Positano, Bridgewater Tavern and Lush Burger are AED 99. This offer is available weekdays for lunch and dinner only.
For reservations, please call +971 4414 0000