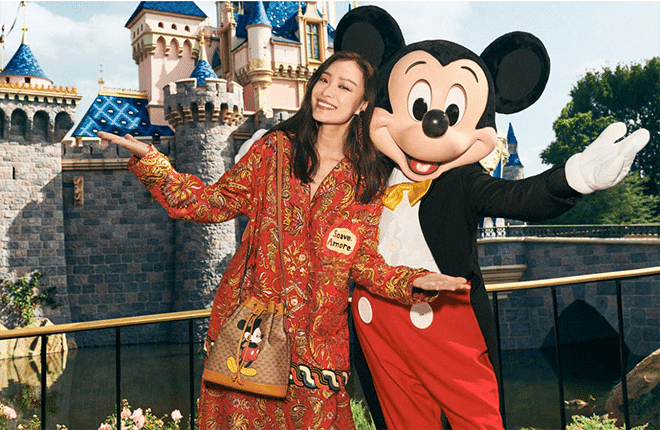 Incorporating the brand's signature motif and striking imagery of the beloved cartoon, Gucci anchors Cruise 2020 and a special Lunar New Year capsule with a vibrant Walt-Disney collaboration.
Teaming up with an extra special celebrity this Lunar New Year, Gucci reels in the year of the Rat with a vibrant Walt-Disney collaboration. Tapping unto the world's most revered character, the Italian luxury brand wields quintessential fantasy in its latest Mickey Mouse-inspired capsule collection of ready to wear items.
Reel in the New Year with a limited edition Gucci x Mickey Mouse Collection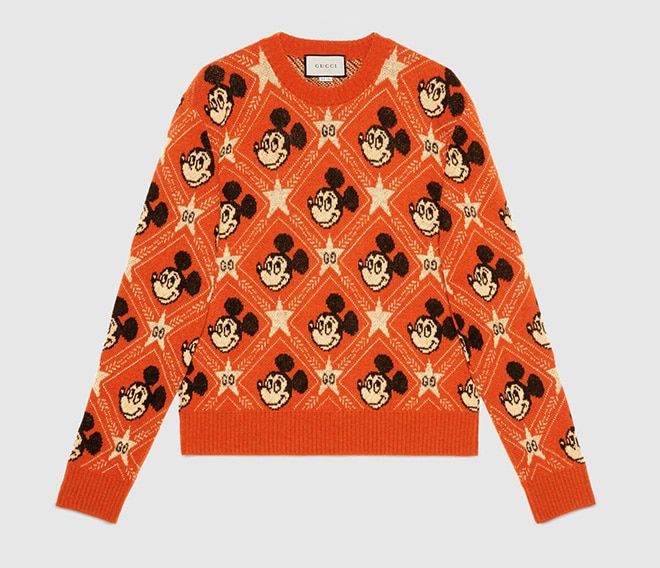 Incorporating the brand's signature motif and striking imagery of the beloved cartoon, the collection includes a variety of over 70 on-trend clothing, footwear and accessories for both men and women.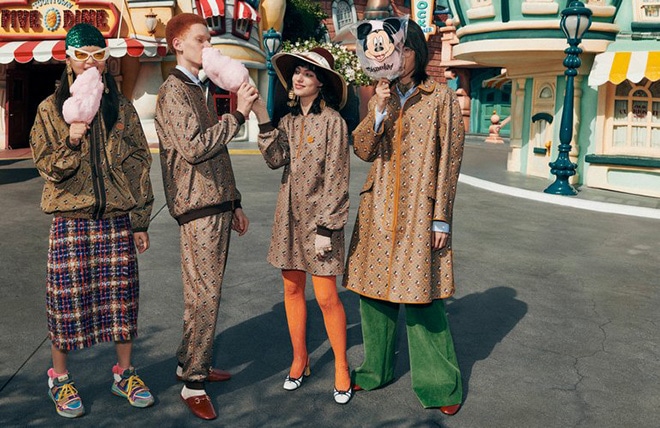 Crafted from a never-before-seen material, the Mickey Mouse print Mini GG Supreme canvas featured on the collection's handbags, bucket bags, mini backpacks, iPhone covers, passport cases and wallets sport a beige and ebony vintage design inspired by the fashion house's early 80's aesthetics.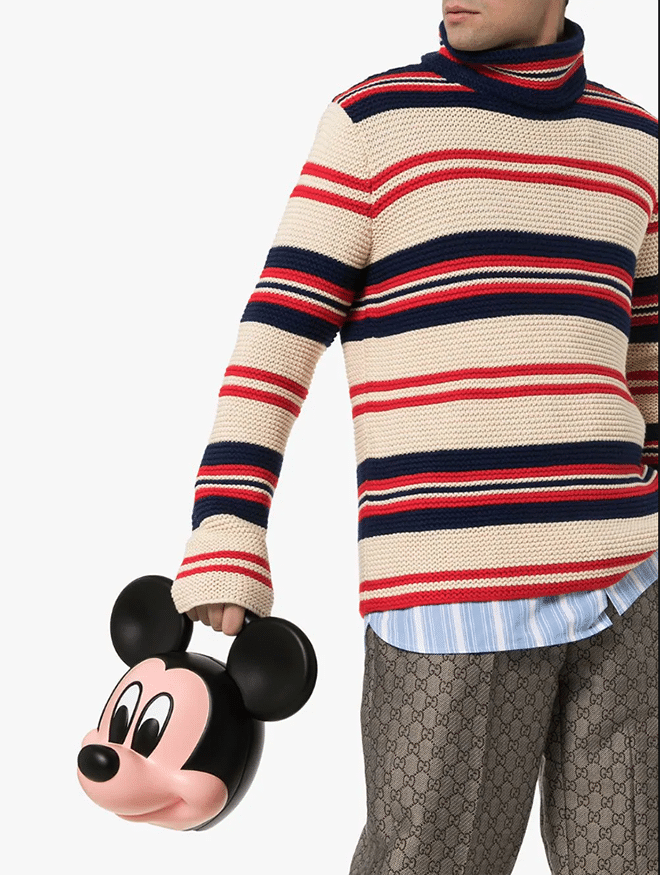 While not the first Mickey Mouse-themed collaboration, this capsule is surely not the last. In 2018, the brand commemorated Mickey's 90th birthday with a 3D top handle bag, worth $4,500 – which debuted at its Spring-Summer'19 runway show in Paris.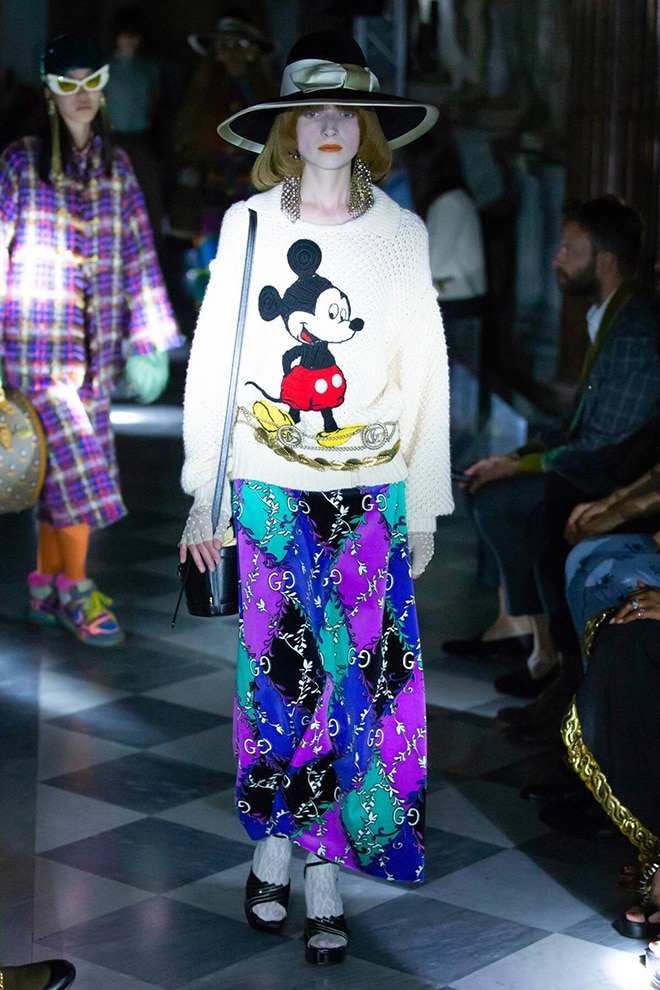 Staging a show in the bowels of Rome's historic Capitoline Museums, the brand's Lunar New Year, Mickey Mouse-themed capsule was also featured alongside the world's greatest classical sculptures for Gucci's 2020 cruise collection.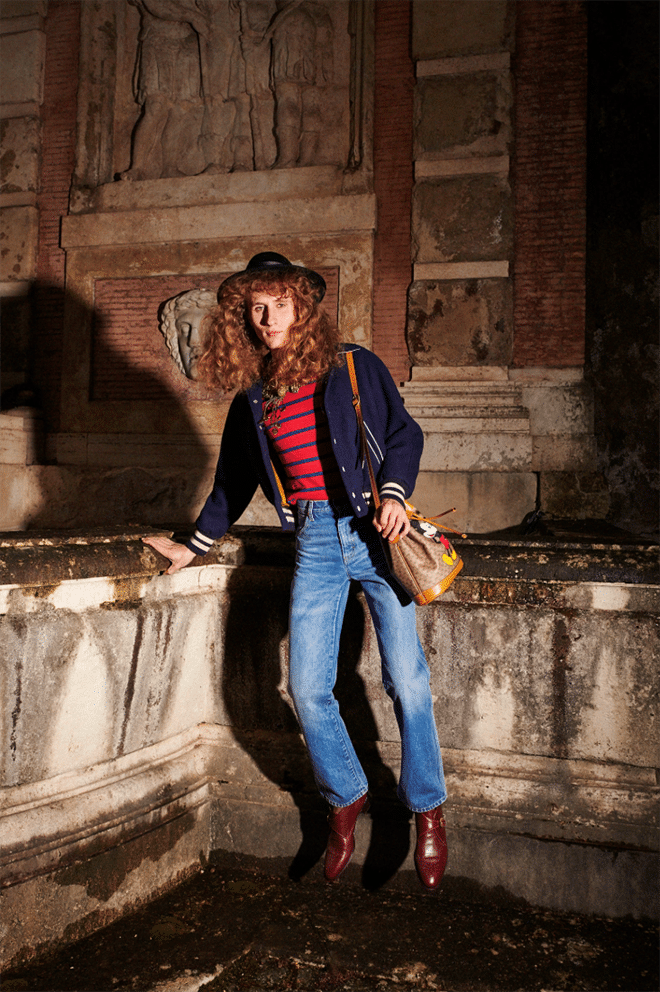 Presenting a sense of sophisticated-rebellion, creative director, Alessandro Michele was successful in seamlessly melding the prodigious heritage of ancient Rome with 21st century societal issues. With select apparel featuring embroidered pro-choice slogans and anatomical drawings of the female reproductive system, the overall collection oozes a youthful, bold and FUN energy with added pop of colorful cartoon imagery.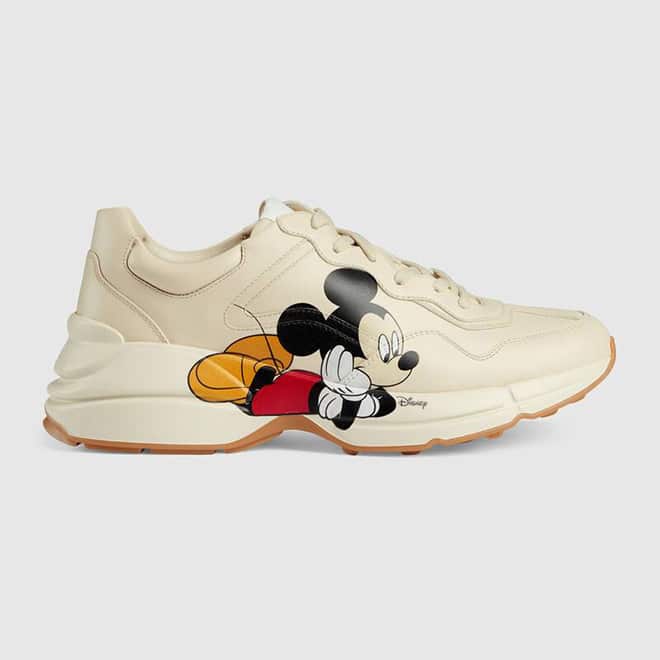 Thankfully, much of Gucci's latest collection is well under the price of its initial 3D top handle bag, with items ranging as low as $390 for an iPhone case, to $650 for an oversized T-shirt, $890 for a pair of rhyton sneakers and $3,690 for a Disney-inspired globe-trotter carry-on.