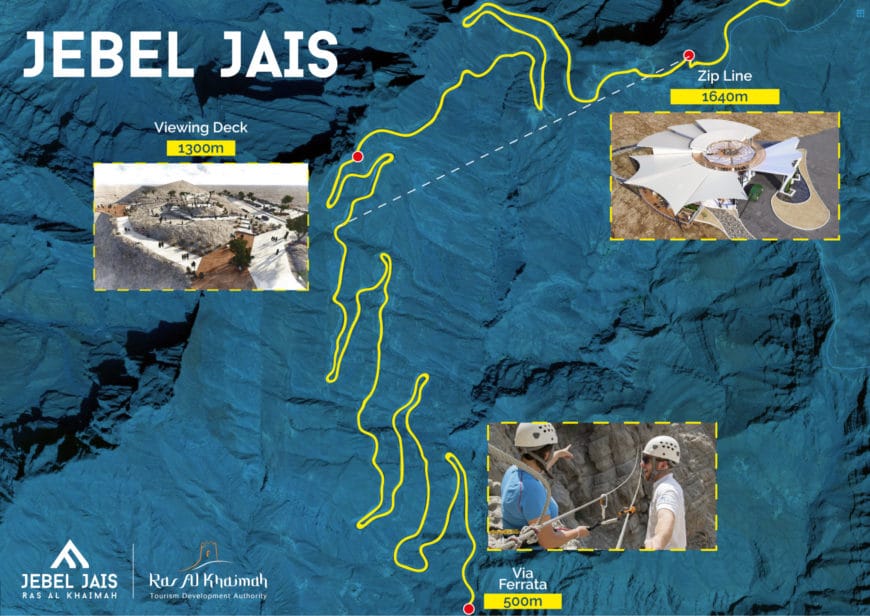 "The previous record was held by Toroverde Puerto Rico's the Monster"
The UAE emirate of Ras Al Khaimah said on Thursday it had officially broken the Guinness World Record for the world's longest zip line.
The attraction, starting 1,680m above sea level on top of Jebel Jais mountain, is now open to the public after an inaugural trip by HH Sheikh Ahmad bin Saud bin Saqr Al Qasimi.
Thrill seekers can reach speeds of up to 150kph during the 2.93km ride spanning the chasm of the UAE's largest mountain peak.
The previous record was held by Toroverde Puerto Rico's 'the Monster' with a length of 2.2km.
Zipline manager Toroverde has also been brought on board to operate the new record-breaking line.
"We are now receiving our largest-ever number of visitor arrivals and are confident that Jebel Jais Flight: the world's longest zip line, will earn the UAE's emirate of Ras Al Khaimah considerable recognition on the local, regional and global stage and propel the destination into the major leagues of global adventure tourism," said Haitham Mattar, CEO of Ras Al Khaimah Tourism Development Authority.
"The Jebel Jais Flight will become Ras Al Khaimah's flagship tourism product and will cement Jebel Jais as the adventure tourism hub of the Middle East. We are expecting to see an increasing number of adventure tourists coming from across the globe to try this bucket list experience."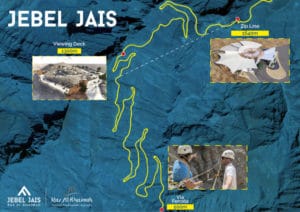 The installation of the line, which features a steel cable weighing more than six tonnes, had been planned for more than a year. Preparation included six months of drilling strong anchor holes into the Hajar Mountains.
Riders are suspended above the mountain to begin their journey in a headfirst position and are fitted with a special suit and equipment.
Completing the zip line takes around two to three minutes and twin wires mean friends can undertake the trip together. At the end, users have to take another 1km line from a landing pad to complete their journey back to the ground.
Toro Verde RAK CEO Jorge Jorge said the company expected to accommodate a rider every five minutes, averaging 200 people a day and 100,000 a year.
He indicated the attraction could still operate during the summer months, when temperatures in parts of the country can reach 50 Celsius, as the height of the area makes it 10 Celsius cooler than the rest of the UAE.
There are no age restrictions for riders but they must weigh between 45kg and 150kg and be at least 120cm tall. The price is Dhs650 ($177) per rider.
RAK previously unveiled a series of zip line hiking paths with the opening of the Jebel Jais Via Ferrata in 2016.
The emirate's tourism authority is aiming to welcome one million visitors a year by the end of 2018 and 2.9 million annually by 2025.