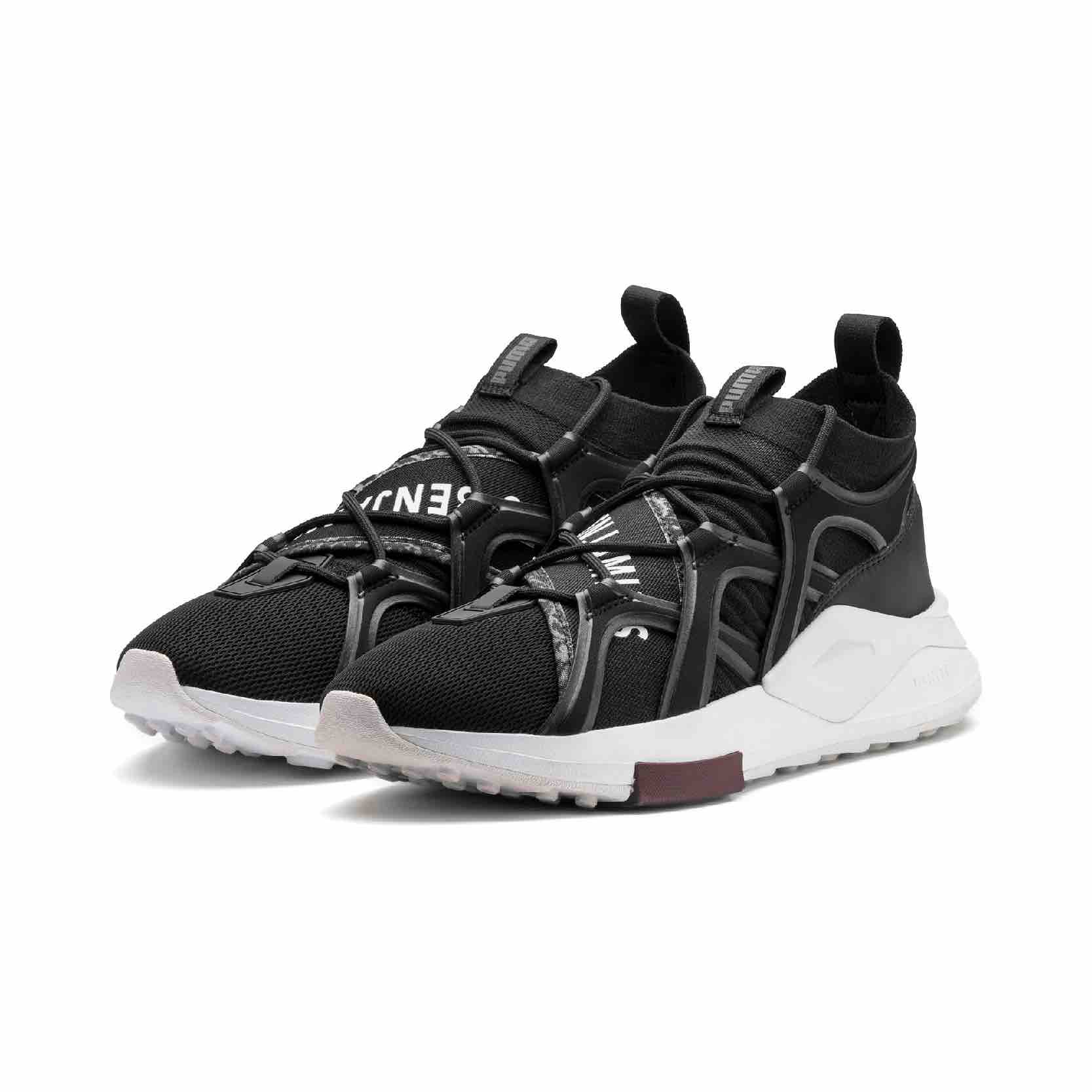 From Brooklyn to Istanbul, the Collab Commemorates a Journey of Discovery with the photographer 13th Witness
Herzogenaurach, Germany, April 3, 2019: The famous sports company PUMA is partnering up with the luxury street wear brand Les Benjamins to launch their very first footwear, apparel and accessories collection on April 6, 2019. Bunyamin Aydin, who is the founder of the company, was inspired by his love for travel and photography, and he has successfully managed to introduce luxury streetwear that will take the industry by storm. The entire journey of the Les Benjamin collection discovery is inspiringly told through the eyes of 13th Witness, a New York-based passionate photographer who unintentionally discovered from a DNA test that he has Turkish roots. 13th Witness, through his travel to Istanbul from Brooklyn, aptly tells the story behind collab collection by beautifully combining Turkish culture tradition with Western streetstyle, resulting in a chain of stunning images and remarkable video compositions.
LES BENJAMINS is a high quality streetwear brand founded by the creative Bunyamin Aydin in Istanbul. Every product comes with artistic philosophy that beautifully translates deep-seated cultural rituals and influences into craftsmanship of luxury and comfort. The founder, Bunyamin Aydin, embraces exploration in each product by tapping into cultural backgrounds with a signature style that not only defies cliché, but also motivates eager audiences to find out and rethink the unfamiliar.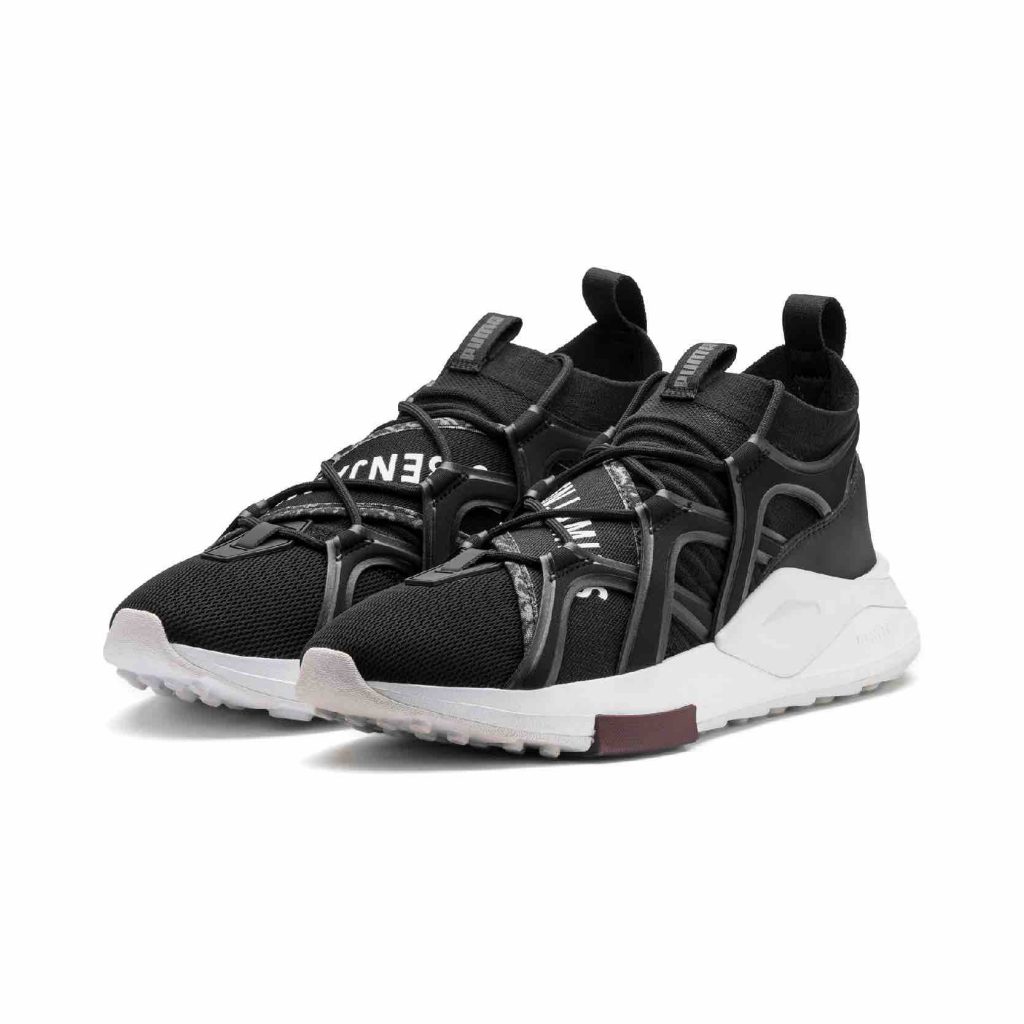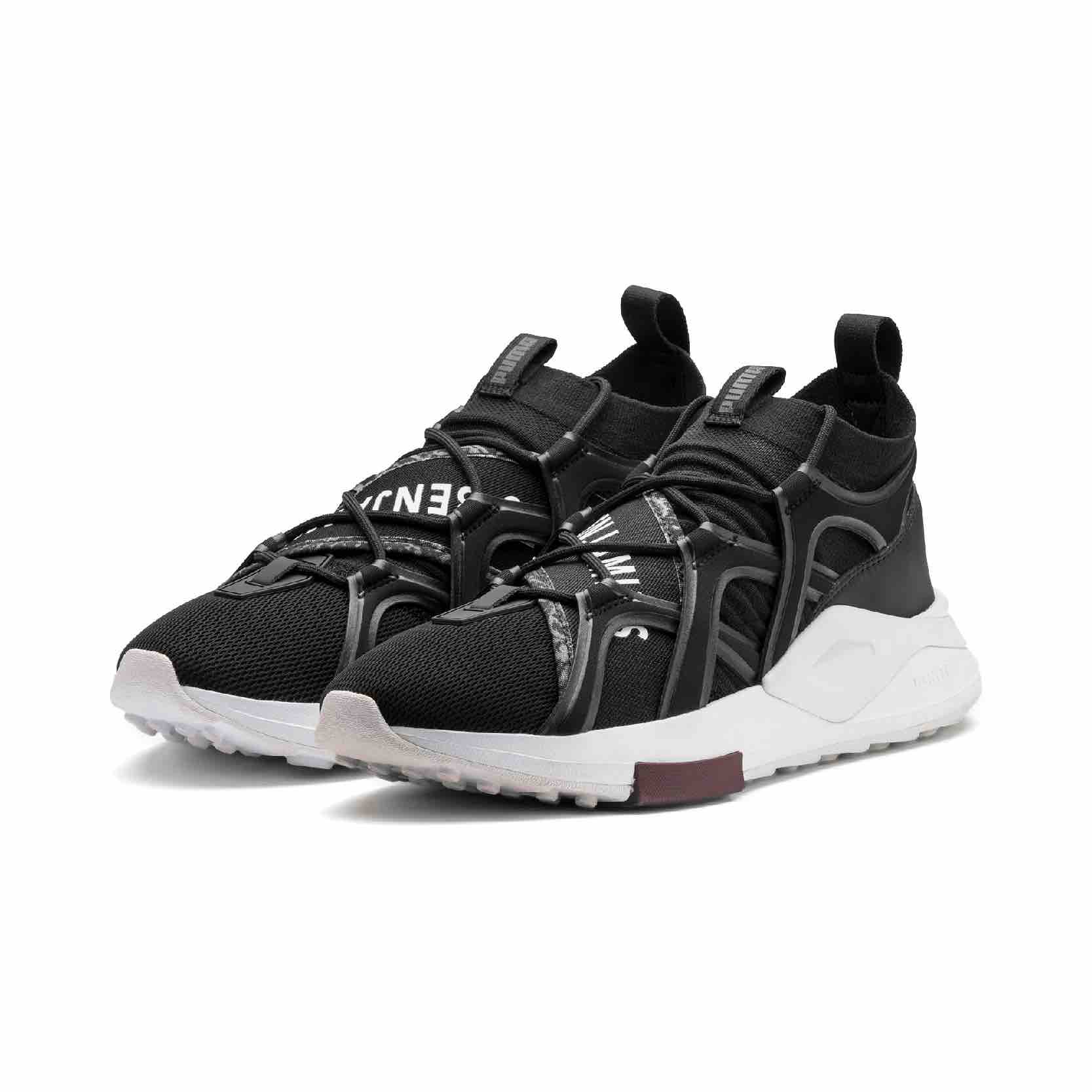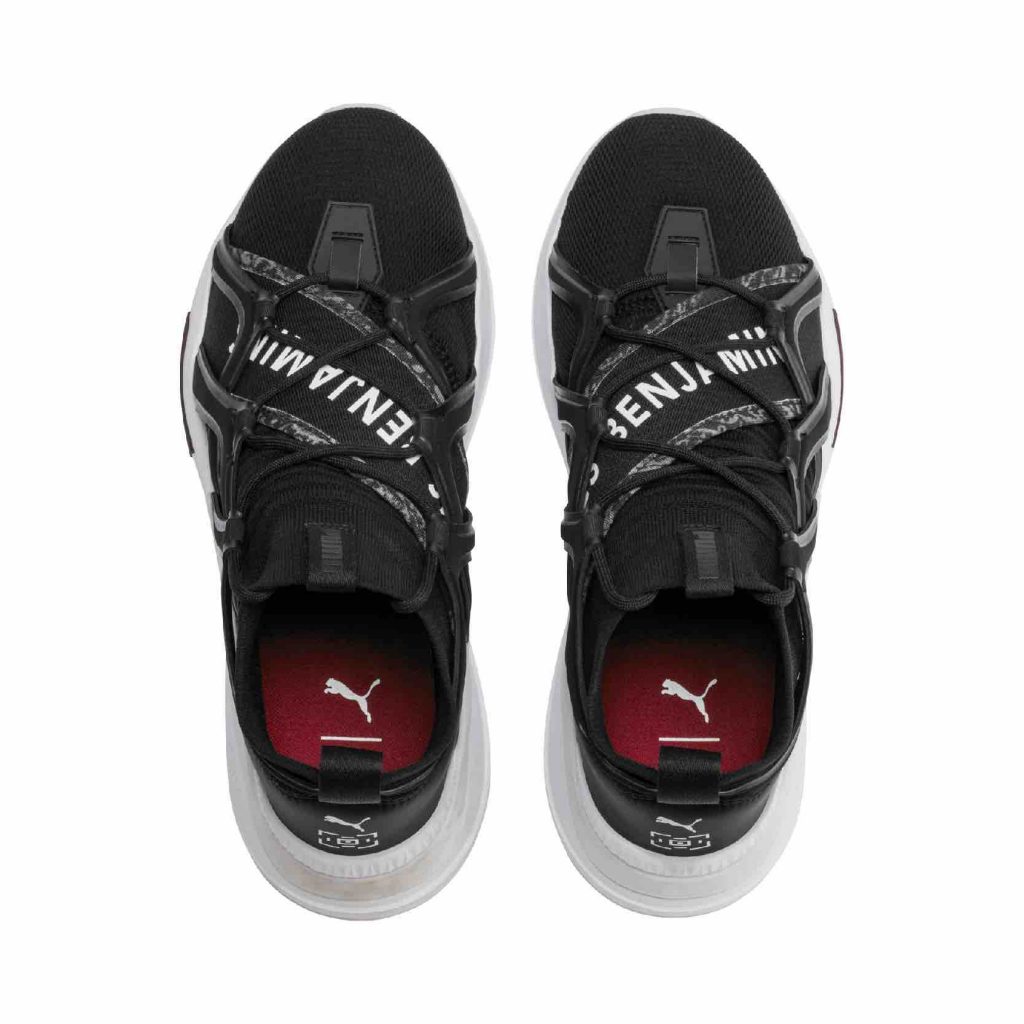 SHOKU LES BENJAMINS
Available in American Rag, Harvey Nichols, Level Shoe District, Tchooz Shoes and Shoe Palace.
630 AED
Bunyamin Aydin uses the detailing and rich colors of Turkish traditional carpets to emerge PUMA silhouettes with a hand-made, artisanal feel. Based in the idea of integrating culture to maximize comfort, the collaboration fuses Les Benjamin brand DNA with PUMA's sporting legacy to increase iconic silhouettes like the Trailfox, RS-0 and Thunder Disc among others.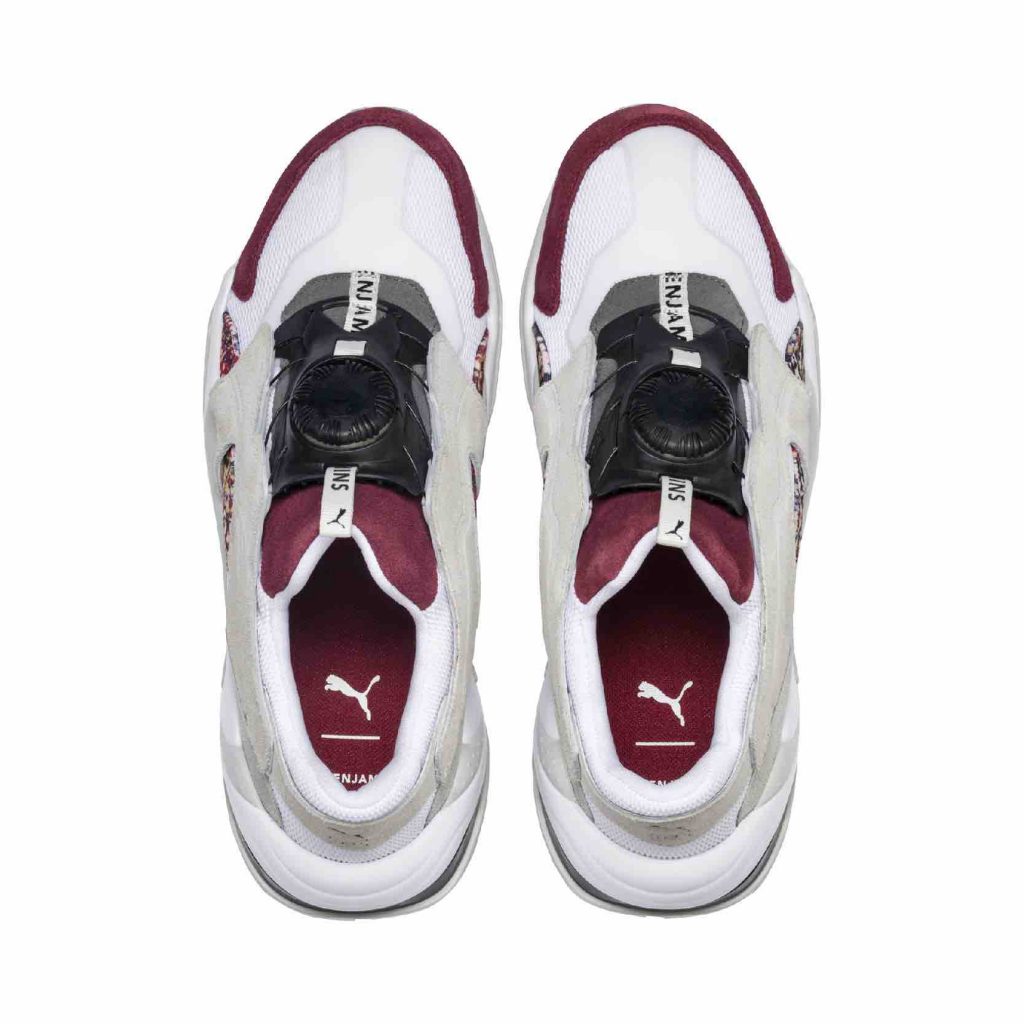 Thunder Disc LES BENJAMINS
Available in American Rag, SNKR Store. Harvey Nichols, Level Shoe District, Tchooz Shoes and The Social Foot.
720 AED
The revolutionary and futuristic mid-cut silhouette, RS-0 Les Benjamins, is conspicuously built with a gallant stocky sole that features PUMA's comfortable RS cushioning technology on the midsole. RS simply stands for Running System. The jointed sock construction and a mixed material upper of Suede with cross-stitch details add to the traditional hand-crafted feel. The hiking motivated rope laces and the conceptual rubberized eye-stay make LES BENJAMIN to have a contrasted branding on the extensive rear heel loop. Thunder Disc Les Benjamins is a comfortable, elegant running silhouette constructed with a breathable mesh upper and a first-class suede cage featuring the famous PUMA Disc laceless technology. In addition to a thick rubber outsole and a chunky sole unit of color-blocked TPU inserts, the sneakers also feature a Traditional Turkish carpet print graphic on the Formstrip.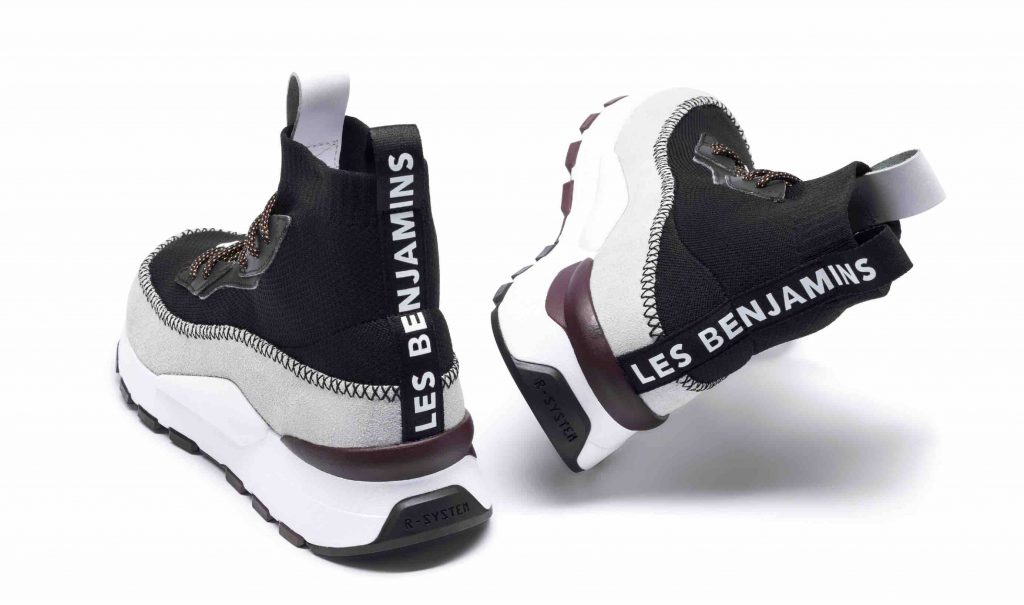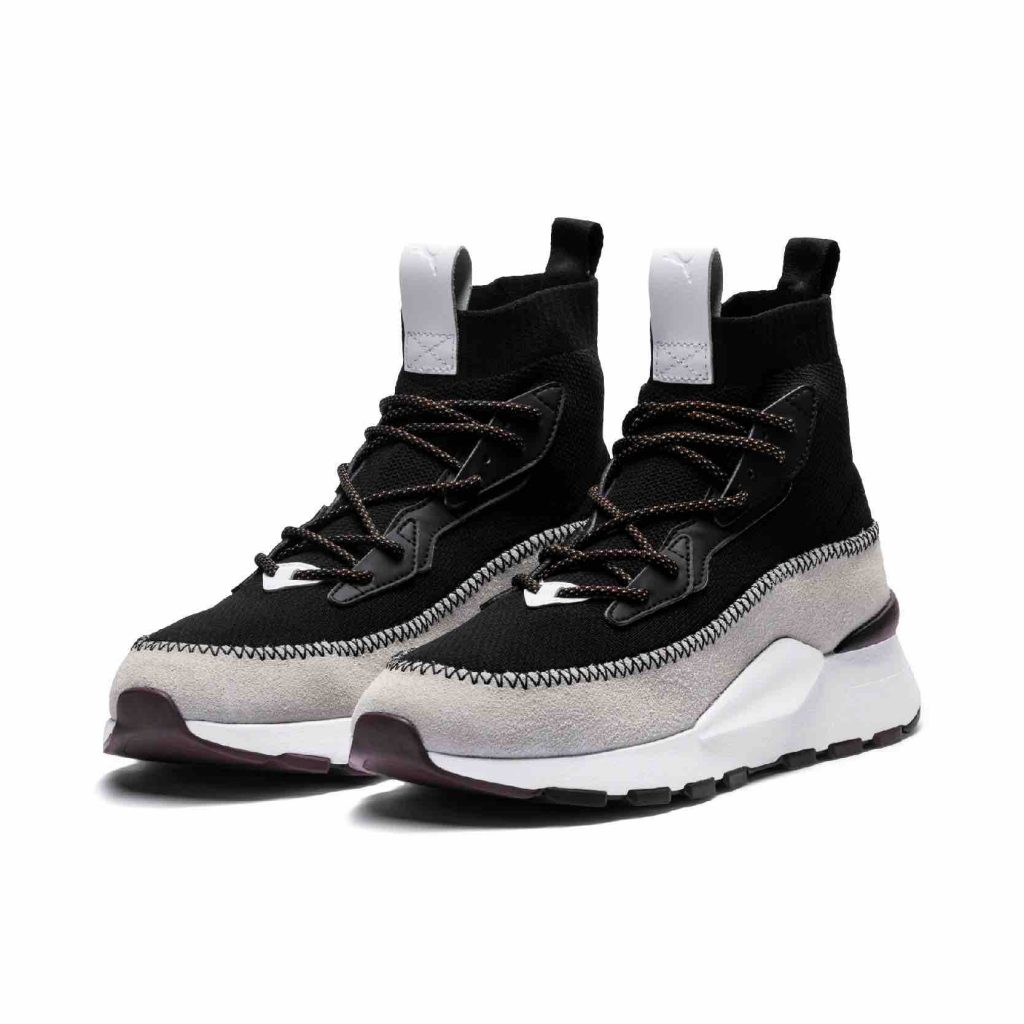 The LES BENJAMIN collection also includes a series of apparel that are uniquely crafted for their functional storage solutions. They include traditional Turkish carpet prints and Les Benjamins prints. The PUMA x Les Benjamin tracksuit is unisex and has been woven with light premium fabric and styled with pocket solutions on the front and mesh inserts through the back. The capsule collection also includes a range of performance and sports inspired accessories like cap, bum bag, and backpack along with stylish tee, hoodie, windbreaker and parka.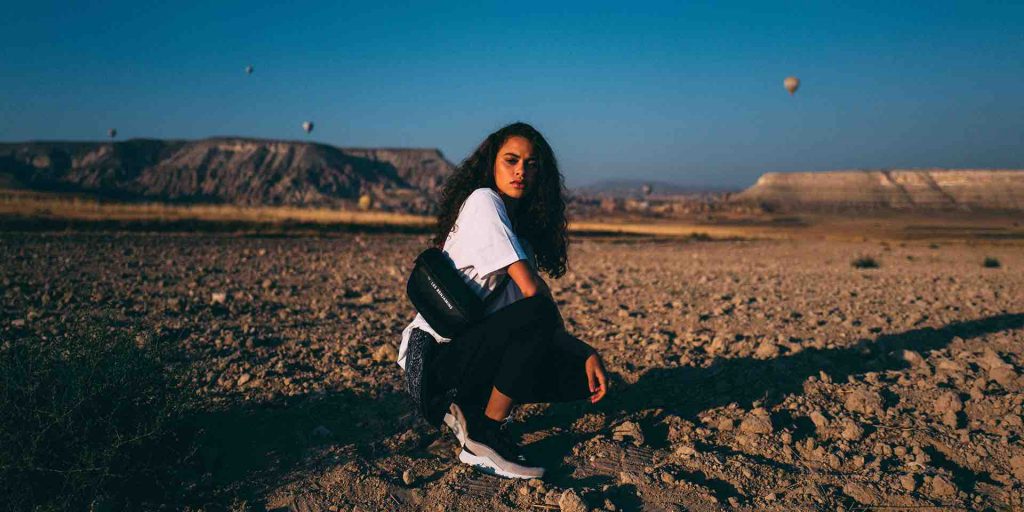 The first-ever PUMA x LB collection will be officially available PUMA.com, PUMA retailers and stores globally on April 6, 2019. The products are ready for sale as from April 6, 2019.
Follow @PUMASportstyle for news and updates on the second PUMA x LES BENJAMIN collection launching later this year.