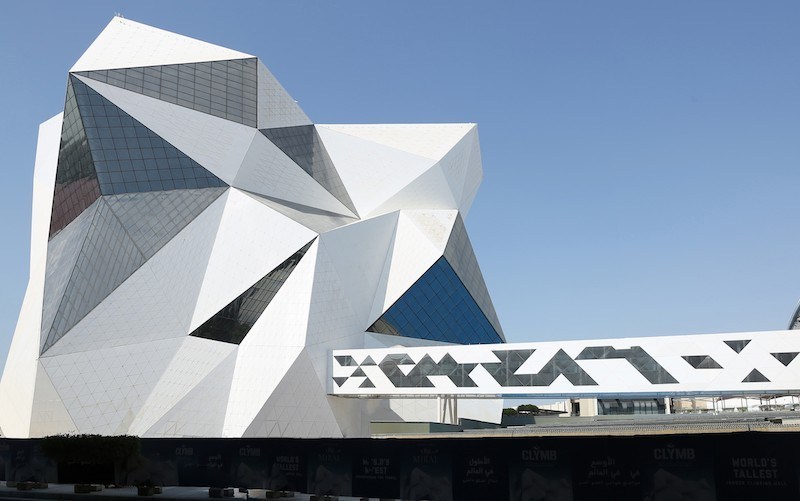 The $100m project is coming up in Yas Island
The $100m Clymb Abu Dhabi project, featuring the world's tallest indoor climbing wall and widest skydiving flight chamber, will open next month, developer Miral has announced.
The new sports and leisure attraction, located on Abu Dhabi's Yas Island, is close to completion.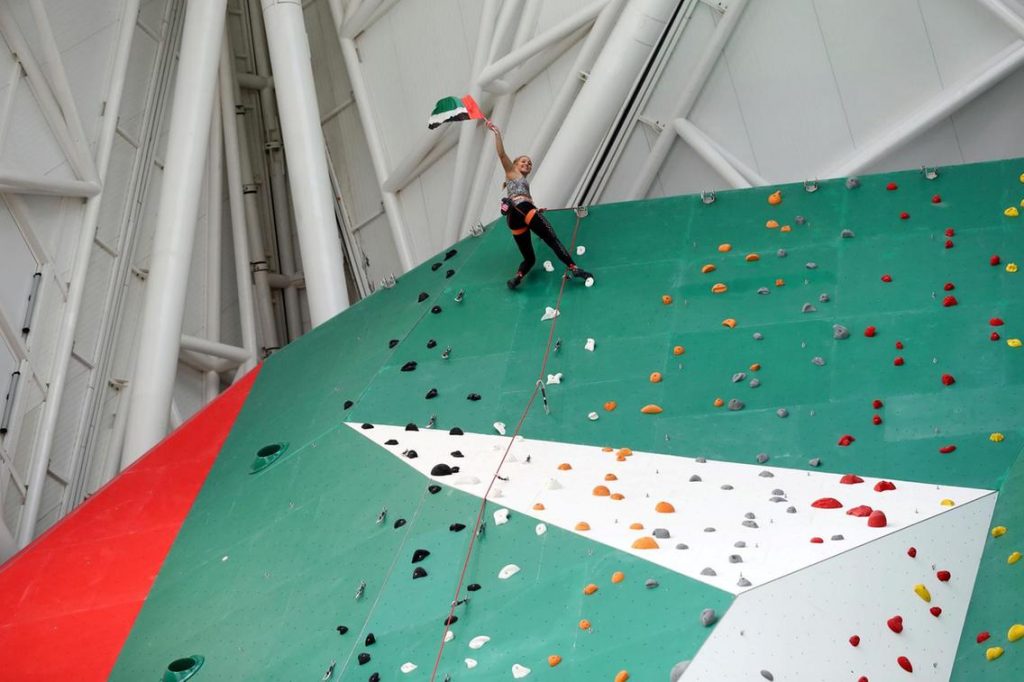 Launched in 2016, the destination was initially slated to open in 2018. Zublin Construction was the main contractor for the project.
Featuring a geometric exterior resembling a crystal-like structure, the facility will feature four climbing walls of varying difficulty, including the world's highest indoor climbing wall at 140 ft.
Meanwhile the world's widest skydiving chamber will offer a skydiving experience spanning over 32 ft.
The venue will also offer food and beverage outlets and a space to host parties and social events.
It is also linked to the nearby Yas Mall and Ferrari World Abu Dhabi with air-conditioned passageway links.
Mohamed Khalifa Al Mubarak, chairman of Miral, said: " As one of the most highly-anticipated new attractions in Abu Dhabi, it is set to become the ultimate hub for adventure in the region, offering something for all ability levels."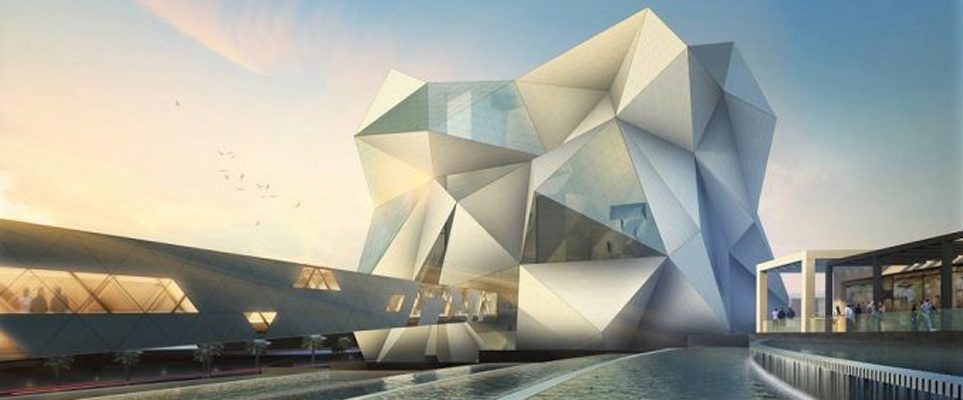 The new project adds to Miral's 2022 vision for Yas Island as part of which it aims to attract 48 million visitors annually.
Other attractions on Yas Island include Yas Waterworld, Warner Bros. World Abu Dhabi, Ferrari World, Yas Links Golf Course, Yas Mall, Yas Marina Circuit, Yas Marina and seven hotels.
Earlier this month, Miral also confirmed that work is progressing on the projects at its Dhs12bn Yas Bay waterfront destination.