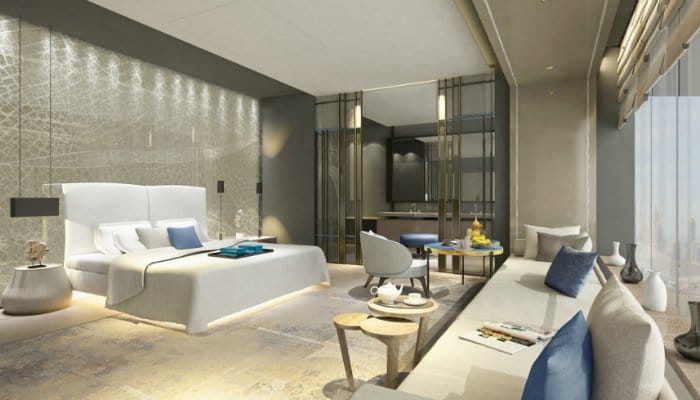 The two-tower project will be linked by a sky concourse topped with a swimming pool
Atlantis Resort and Residences and One&Only Resorts owner Kerzner International has announced details of its latest property in Dubai.
One Za'abeel, which is being developed by Investment Corporation of Dubai subsidiary Ithra Dubai in the Za'abeel District, will be the first hotel under One&Only's new Urban Resorts brand.
The wider two-tower project includes the hotel, luxury residences, serviced apartments, office space, a retail podium and connecting sky concourse The Linx.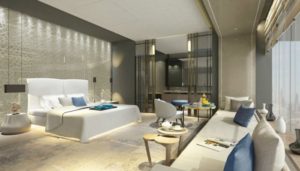 "One Za'abeel will continue to develop Dubai in the global arena. Much more than a building, we are shaping communities to thrive and prosper. We are ultimately transforming the legacies of our past into landmarks of the future," said Ithra Dubai CEO and director Issam Galadari.
"As the global benchmark of ultra-luxury, it makes sense for One&Only to operate the resort experience at One Za'abeel."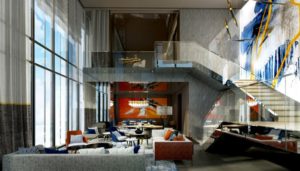 The hotel will offer a gym with city views, spas, signature restaurants and customisable rooms and suites with interiors designed by Denniston International.
Other features include Club One on the 50th floor and private offices, boardrooms and event spaces.
The Linx concourse itself will feature the world's largest cantilever, floating 100m above the ground, and a mixture of restaurants, retail and entertainment options A swimming pool with 360-degree views of the Dubai skyline will be located on top.
Regular guests will have the option of keeping belongings inside the resort for their next stay.
The hotel is due to open in 2020.