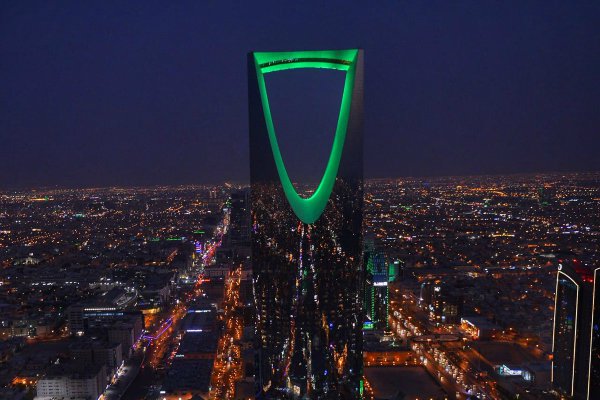 The complex will have facilities for sports activities, picnics, live events as well as F&B options and cinema halls
A new mega entertainment complex has been launched in Riyadh by Saudi Entertainment Ventures Company – a fully owned subsidiary of Saudi's Public Investment Fund (PIF).
Located on the eastern Ring Road at the intersection with King Abdullah Road, the complex will be spread across an area of approximately 100,000 square metres, the official Saudi Press Agency (SPA) reported.
The entertainment complex – the first from the company – will include a variety of selected recreational facilities, the report said.
The site was "carefully selected" for several reasons, including easy access from several highways as well as connection with the Riyadh Metro, whose nearest stations are a few metres away. The complex will also be accessible to the most populated areas of Riyadh, the report said.
Abdullah bin Nasser Al-Dawoud, chairman of Saudi Entertainment Ventures Company, said that the complex will feature a 'modern design' with green spaces and open areas equipped for sports activities and live entertainment and art.
It will also include a variety of local and international restaurants as well as cinema halls.
The complex is hoped to become an entertainment destination for sports activities, picnics, live events, and the arts, the report added.
It was not immediately clear when the complex will be operational.
The Saudi Entertainment Ventures Company was first announced by the PIF in September 2017, with SAR10bn ($2.7bn) in initial capital, to act as the kingdom's entertainment investment arm.
The company is working to support and develop the entertainment sector, build capacity and strengthen local talent through the establishment of various recreational projects across the country.
It is focussing on four strategic sectors launching films – launched with the opening of the first cinema in April 2018; recreational complexes; amusement parks; and family entertainment centres.
By the end of 2030, the company's projects are anticipated to contribute SAR8bn ($2.1bn) to the country's gross domestic product, serve more than 50 million visitors annually, and create more than 22,000 direct jobs in the kingdom.
It is also hoped to play a vital role in diversifying Saudi's economy as per its Vision 2030 agenda.
In April, the kingdom also launched a massive entertainment resort about an hour's drive from Riyadh, which is being built on a 334sqkm site.
Qiddiya will include a Six Flags theme park, water parks, motor sports, cultural events, and vacation homes. It hopes to attract 1.5 million visitors annually when the first phase opens in 2022.
The cost of the infrastructure alone is reported to reach up to SAR30bn, according to local media reports.