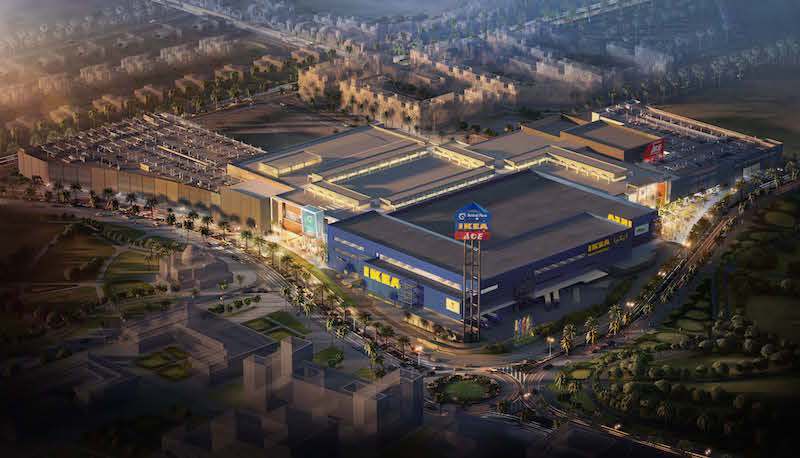 Festival Plaza, located in Jebel Ali, will have over 120 stores
The new mega mall being developed by Al-Futtaim, Festival Plaza, is set to open in December this year, the company announced on Sunday.
The mall, coming up in the new Wasl Gate community, in the Jebel Ali area, covers 64,800 square metres and will include flagship Ikea and Ace outlets as well as a new entertainment concept, a statement said.
The project was launched in 2017 and was initially slated to open in the first quarter of 2019.
Overall, it will feature over 120 shops, a 500-seat food court, over 40 dining and eating options, a 'Stay and Play' offering, a kids club and over 2,300 parking spaces.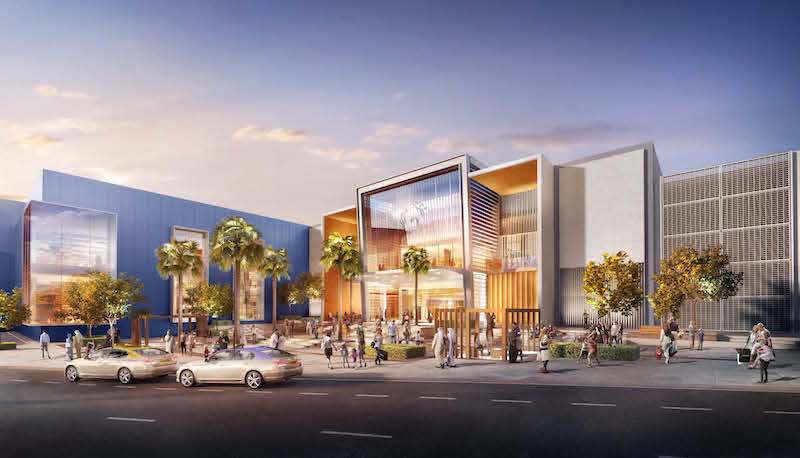 It will also unveil new concept stores from Lulu Hypermarket and Ace.
The new Lulu Hypermarket will have over 85 per cent of the space allocated to grocery and fresh foods. It will also introduce a sushi, pasta and pizza counter and will feature seating within the shop.
Spread over 4,000 sqm, the new ACE outlet will also be a "concept store not seen before in Dubai", offering more than 33,000 products from ACE, worx power tools, Addis home products and Broil King barbeque brands. It will also feature an in-store cafe and garden centre with plants and accessories.
The store will be ACE's third in Dubai, following the launch of the first store in 1991.
The Ikea store at the mall – its second in Dubai – will be the brand's biggest store in the emirate, spread over 30,000 square metres with an international training centre for employees.
Festival Plaza will also offer shoppers digital wayfinding, free wifi access and home delivery services via Ikea.
The project will appeal mainly to the nearby communities including Jebel Ali, Al Furjan, Dubai Marina and commuters from Abu Dhabi.
Timothy Earnest, group director of Al-Futtaim Malls said: "Festival Plaza is built around its customers' needs, which were identified through extensive research. So, this truly is a mall that directly addresses customer demand."