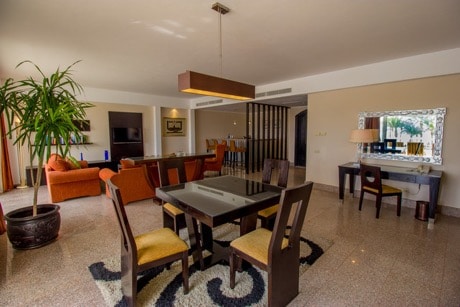 View over the main resort OF The Monte Carlo Hotel and located in the most ancient part of Sharm El Sheikh Hadaba City
The total area of this hotel is 100,000 square meters with a closed territory. Walking through the resort you can enjoy vast numbers of fountains and beautiful waterfalls, it's famous for its green territory, a paradise garden where u can relax and retire with nature.
Nothing better than enjoying drinks and snacks at the bars near the swimming pool and water park and relishing the mesmerizing beautiful coral reef of the Red Sea.
The interior of the hotel is designed in a combination of European and Egyptian style which will let u plunge into the ancient luxury of Egyptian gods.
Main hall interior is made in an aristocratic style with elements of Egyptian colors and looking very cozy and modern.
Whether you're here for business or pleasure, our friendly and accommodating staff is here to help make your stay as comfortable as possible.
If your searching for a combination of charm, peace and quiet, and a convenient position from which to explore Sharm.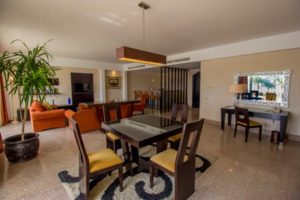 The Monte Carlo Resort Sharm el Sheikh offers 264 luxury guest rooms. Enjoy a unique blend of luxury accommodations and gracious Mediterranean hospitality during your stay at our unique hotel. All rooms are located in two story building, each enjoying a private terrace or balcony overlooking either the Red Sea or the beautifully shaped gardens and pools.
Deluxe Rooms Garden View
Deluxe Rooms Pool View
Deluxe Rooms Sea View
Deluxe Beach Front
Family Standard
Family Deluxe   100 m²
Few rooms are situated in a remote part of the resort almost at the seashore quiet and peaceful.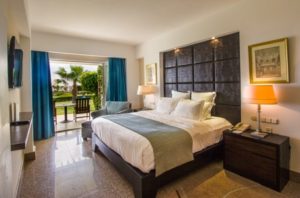 Spacious and serene, Monte Carlo Resort rooms provides an escape from the outside world.
Sitting room and bedroom together creates the perfect place to celebrate a special occasion or weekend stay.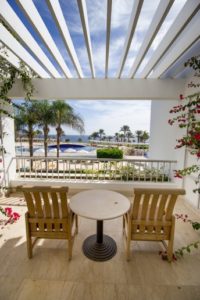 After soaking up the Sharm Sun, guests can pamper themselves in The Spa at Reina Spa.
Reina spa hosts several pampering treatments, from facials to scrubs and diverse types of massage with amazing facilities as sauna, steam and Jacuzzi… in a wonderful soothing environment.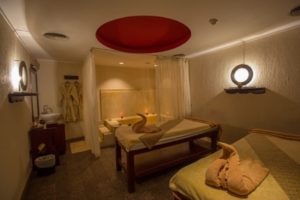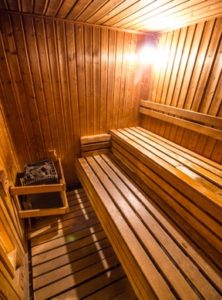 Monte Carlo Sharm Resort & Spa offers numerous activities and attractions for visitors. The beach of Monte Carlo Sharm Resort & Spa is an ideal place for diving and snorkeling with a fully equipped Dive Center with trained professionals located at the resort. The red sea reef offers a convenient and beautiful views of marine creatures and reef coral tops.
While all the activities are fun, you don't want to miss the water tubing and banana, rushing on sea surface with family and friends is sure to make a lasting memory.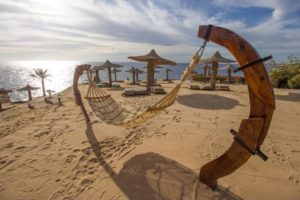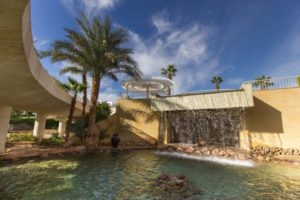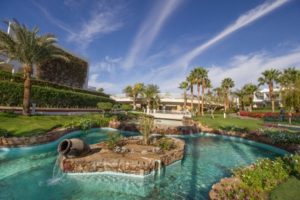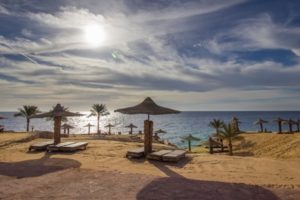 There is no better place to enjoy the amazing sunshine under Wicker umbrellas featuring wooden deck chairs with soft cloaks, so you can soak up the sun in style.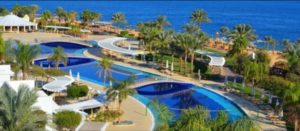 There's no better place than the main pool which offer the perfect nighttime setting with lingering daylight and warm evenings.
The only hotel with 8 special a la carte excellent restaurants:
La Luna restaurant: Italian restaurant with a special combination of style and taste with a sweeping view of the terrace, toned furniture and wide variety in menu. If your planning for a special occasion or a romantic dinner La Luna offers you the perfect private spot with an outside dining terrace overlooking the Red Sea.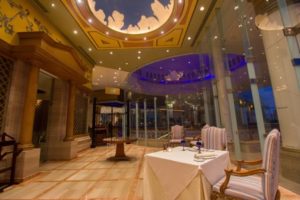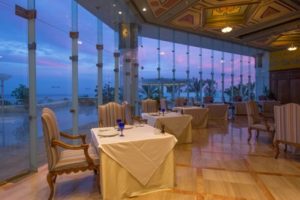 Blue Ginger restaurant: Travel through the surprising tremendous range of flavors and styles and be ready to fall in love in every dish served. Blue Ginger features contemporary Asian cuisine (a mix of Chinese, Japanese, etc.) with a Teppanyaki table and a Maki counter where our chefs prepare scrumptious treats as you watch. Loved the Chinese food menu especially the white noodles dish and the mixed fried rice extremely delicious.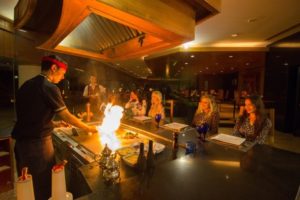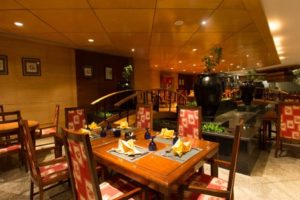 India Palace: Explore Indian spices that will set tongues tingling alongside lightly seasoned dishes that are friendly to even the most delicate taste buds. The food there is extremely authentic which gives each dish the essence of the original recipe. I was shocked when I asked for Butter Chicken dish which I love having but was not on the menu, the friendly waiter offered to check with the Chef if it can be done and was able to serve it, that is simply amazing! Great Service!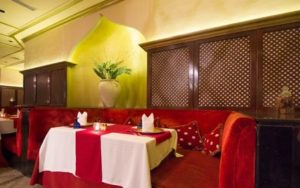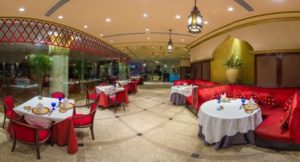 Fayrouz (Lebanese restaurant): There is nothing better than sharing a meal with our loved ones especially when it is in such beautiful decor as the cultural Middle Eastern set up. Food wise, I was not able to sense the proper and delicious Lebanese flavors and tastes due to them having a non-Lebanese Chef.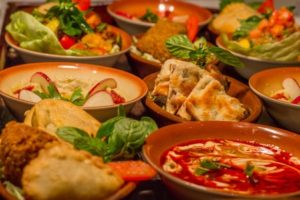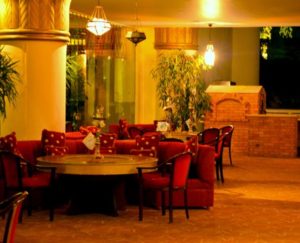 The grill restaurant: Enjoy the variety of open flame mixed grills featuring an impressive live cooking station with the most down to earth Chefs. The mixed grill should be done freshly from scratch and not reheated, and the Service could be better!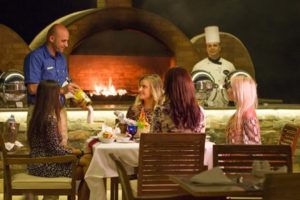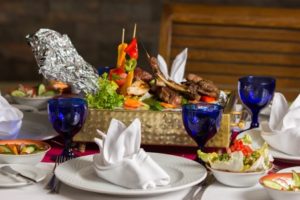 Le Café (The main restaurant): Indulge yourself with an international open breakfast, lunch and dinner buffets with an exquisite selection of dessert and top-notch service achieved by the one of a kind, extremely helpful and friendly staff that will assure your comfort and enjoyment. One of my favorite daily desert is the Crepe station with the most heart desired add on flavors offered. Every single day you will be in front of a diverse selection of foods and desserts, so you would never feel bored and tired of eating the same buffet.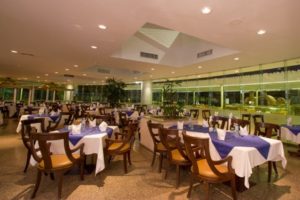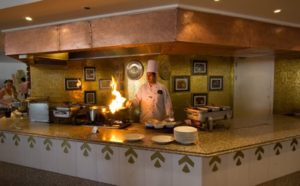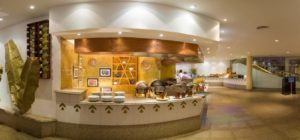 The waves restaurant: near the beach and the pool offers an exotic selection of Grilled Sea food. It has mouthwatering options of cocktails and fruit juices available at the bar and a wide selection of sandwiches, pizzas and snacks accurately my favorite "Fajitas"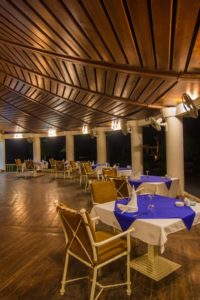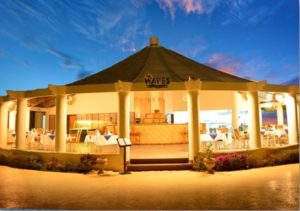 The pyramids restaurant: near aqua park is a fun zone with all open drinks and snacks like burgers, fries, hot dogs and pizzas. You will have Exceptional staff like ''Bishoy" who will constantly take care of you and keep your drinks and food flowing while you're relaxing and having fun, you better try his Pina Colada cause it's heavenly!!!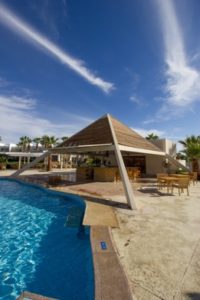 LOCATIONS
Address: Om El Seed Peninsula, Sharm El Sheikh, South Sinai, Egypt
Tel.: +2 069 366 1919
Mob.: +2 0121 222 1919
UK: +44 207 0960 892
E-mail: reservations@montecarlosharm.com