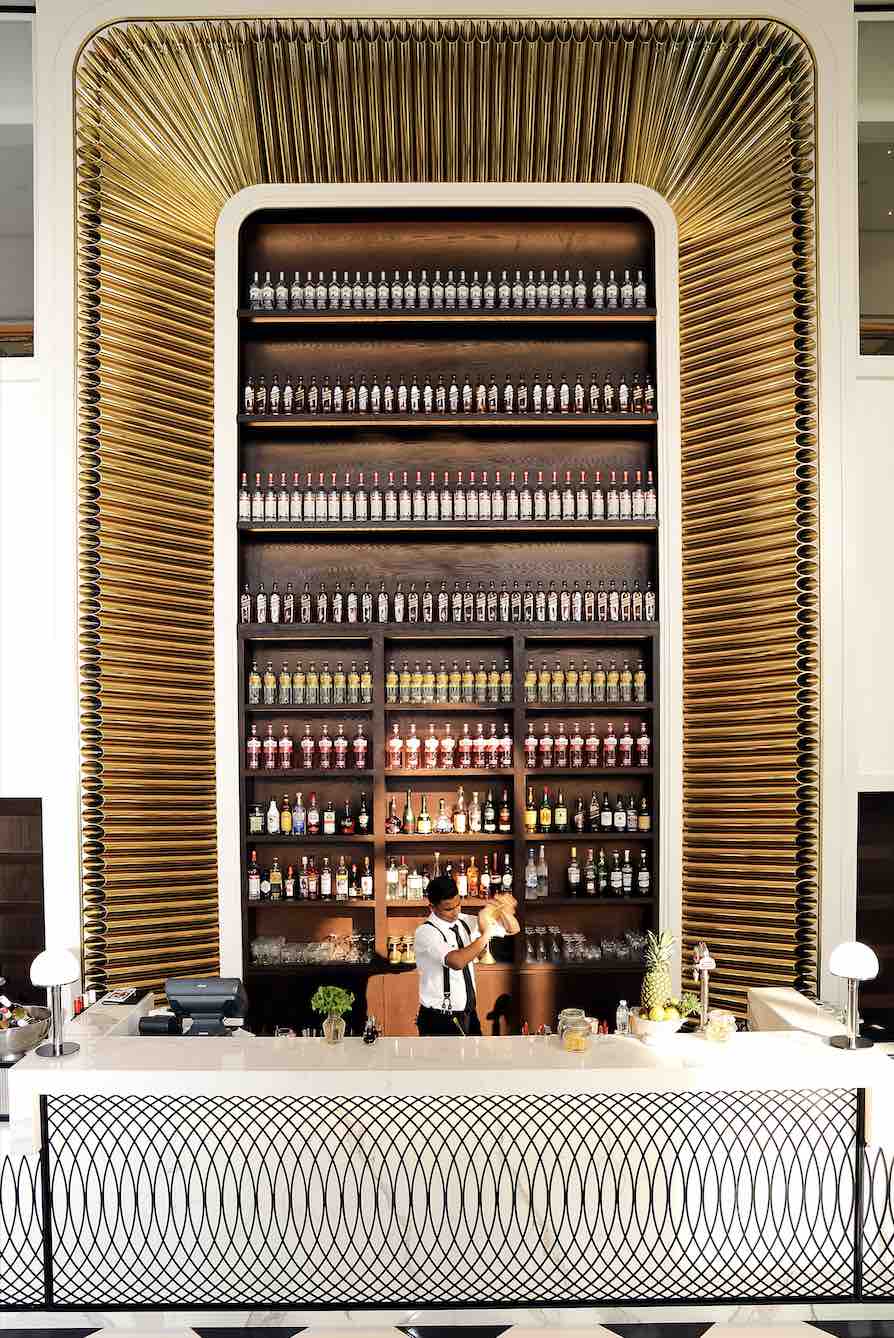 The gorgeous new Mina's Kitchen all-day dining restaurant marries family secret recipes with spectacular live cooking stations in full view – 10 or more at times! Wed, Thu, Fri & Sat specials for memorable meals with friends and family.
This great new experience marries 5-star cuisine with really imaginative events. The ethos is "different and memorable" based around a core offering of traditional family secret recipes.
It's happening at the new Mina's Kitchen all-day dining restaurant at the 5-star Westin Dubai Mina Seyahi Beach Resort & Marina on Jumeirah Beach. Just 20 minutes away from Burj Khalifa and Dubai Mall, it's only a few steps from Mina Al Seyahi tram station.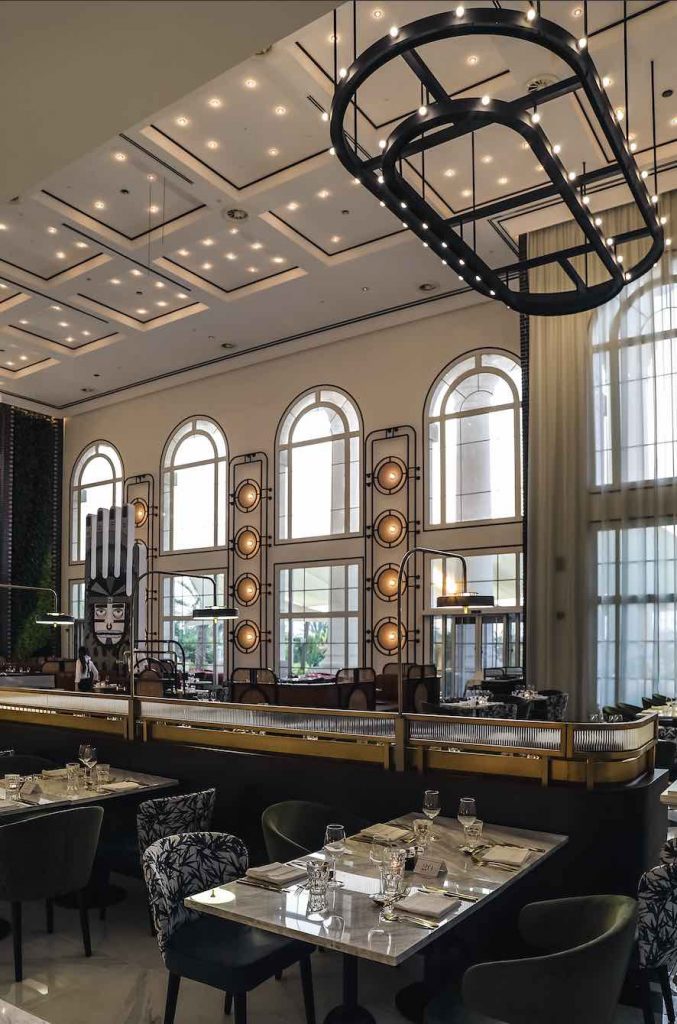 What's the look and feel?
Minah's Kitchen replaced Blue Orange and opened in August after a major renovation. The cool white marble décor with detailed wooden flooring is instantly relaxing and refreshing.
The eye-catching live kitchen stations permit in-view cooking and set a tone of classy but laid back, which is pretty unique in a 5-star hotel setting. The food, though, is totally top of the range as you would expect from a high end restaurant.
The bar backdrop is stunningly impressive and the lovely terrace features an outdoor bar, a shisha corner, and al fresco dining. All in all, it offers a perfect and different venue for dining with friends or family.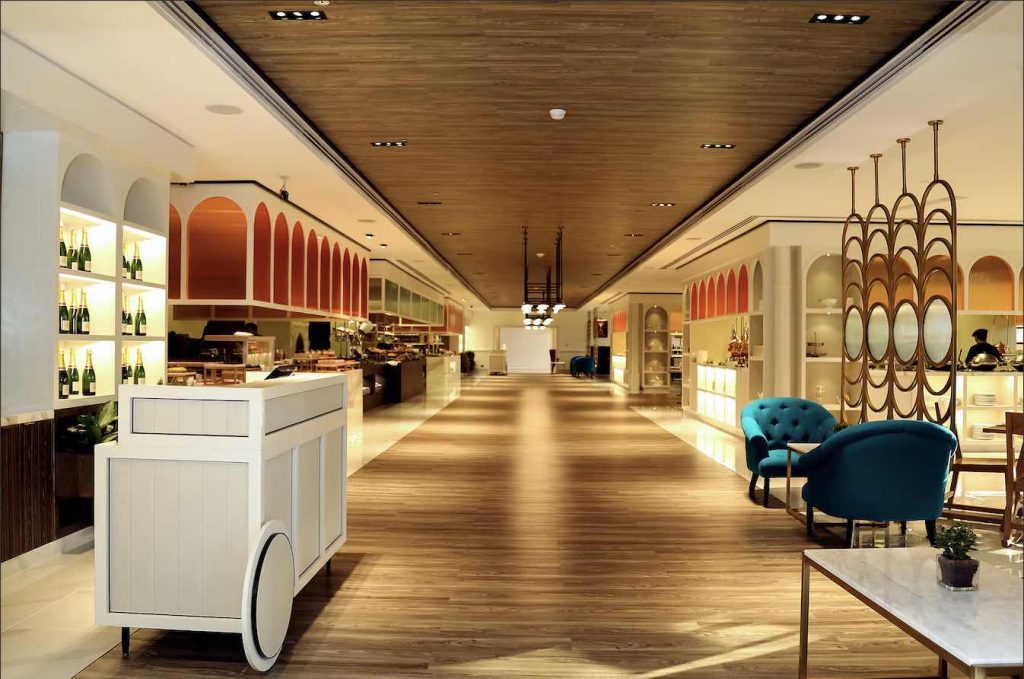 Serving breakfast, lunch and dinner
Generations-old family recipes deliver uniquely flavoured options such as Chef Sunil's fiery Rogan Josh and nonna's exceptional lasagne by Chef Danielle.
Or try the world's favourite street food – Pad Thai per Chef Khamphun family's secret method.
Health conscious diners appreciate the "360 Healthy" menu with sushi, Vietnamese spring rolls, poke bowls and other mouth watering choices.
Breakfast includes the best Full English cooked breakfast this side of London as well as healthy options. This treat has received rave reviews!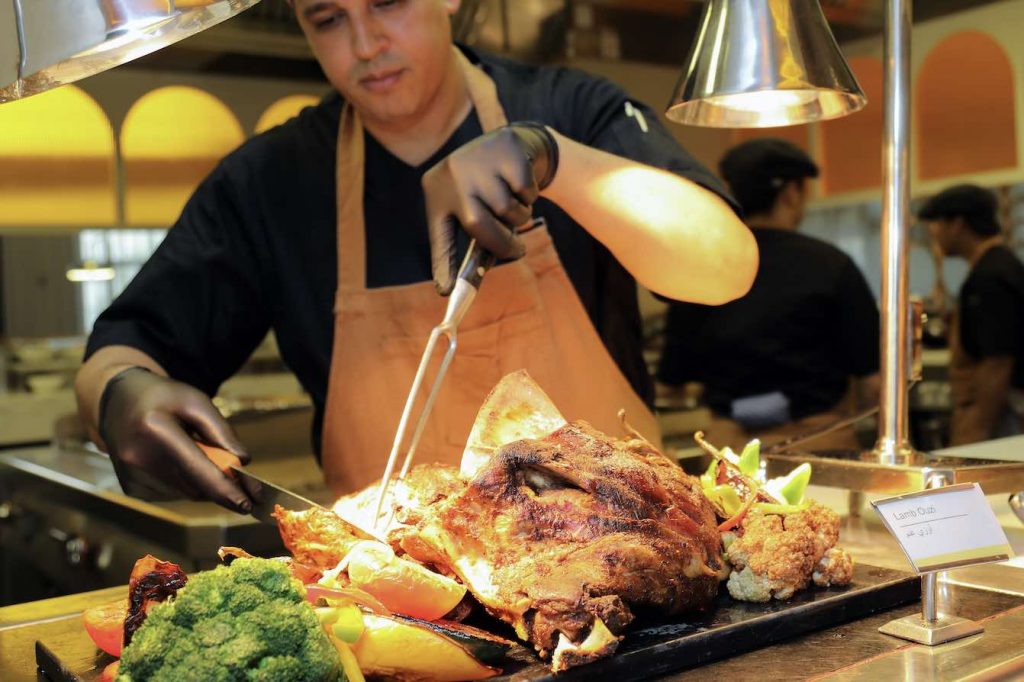 Unmissable Specials – Wednesday, Thursday, Friday & Saturday
Wednesday is Glamour-us Ladies Night (19:00 to 24:00) with extended Happy Hour. Ladies enjoy 4 complimentary drinks and 50% off the buffet. Gents receive 25% off the buffet.
Thursday brings Maritime Fresh Seafood Night (19:00 to 23:00). Luscious endless seafood fish feast with unlimited drinks. A fish lover's dream!
Friday is Bubbalicious Brunch day (13:00 to 16:00) – See 10 live cooking stations in riveting action with live music and kid's entertainment. Kids love the make your own pizza station!
Saturday has the superb Long Breakfast (11:00 to 15:00) for a lovely lazy laid-back Saturday with your friends or family. Enjoy Bloody Mary, Mimosa, Spritz and Malt or soft drinks.
Book today!
Try this new and thoroughly enjoyable experience at Mina's Kitchen.
Find out more on the:
Phone 045117373 or email 03034.restaurants@westin.com