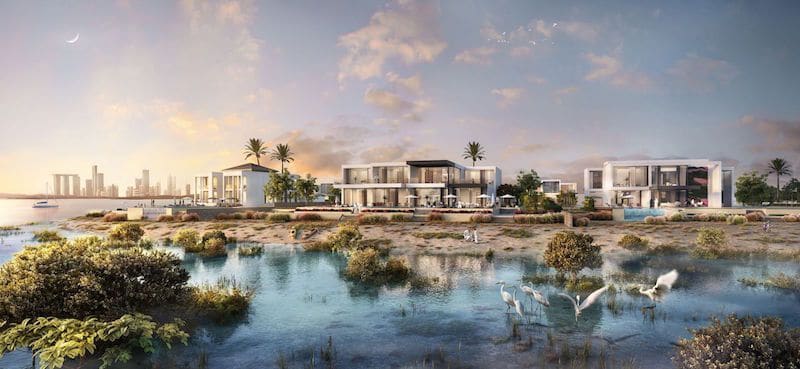 The project, designated as an Abu Dhabi investment zone, aims to house over 5,000 residents once complete
A massive Dhs5bn development, Jubail Island, has been launched in Abu Dhabi with investment zone status.
Located between Yas Island and Saadiyat Island, the project – spread across 400 hectares – will comprise a mix of serviced plots, high end and midrange properties, a statement said.
It is set to feature six investment zone villages – Marafaa Al Jubail, Nad Al Dhabi, Seef Al Jubail, Ain Al Maha, Souk Al Jubail and Bed'a Al Jubail.
Surrounded by mangrove forests and featuring a 13-kilometre waterfront, Jubail Island offers plots ranging in size from 1,500 to 5,000 sq m as well as villas ranging in size from 300 to 1,200 sq m. It will include 400 single-family and 400 multi-family homes.
A Town Centre will feature apartments, an office park, office villas, and a hotel. Facilities will include F&B outlets, a beach club, a business centre, a sports centre, schools, supermarkets, nurseries, a community club, specialised clinics and other commercial establishments.
The development will also have parks, hiking paths, kayaking stations and cycling routes.
The project is slated for completion in Q4 2022. Plots can be arranged for handover as early as Q1 2021, the statement said.
Once completed, Jubail Island is estimated to be home to between 5,000 and 6,000 residents.
Jubail Island Investment Company (JIIC), the developer of the project, has appointed Lead Development as the development management firm, with Arquitectonica from the US, Ramón Esteve from Spain and Broadway Malyan making up the consortium of international architects and planners.
Hamad Rashid Al Nuaimi, chairman of JIIC's board, said: "We are keen to safeguard this important real estate area of Abu Dhabi city by preserving the environment and creating residential, commercial as well as recreational spaces, in line with the island's natural appeal and importance to the real estate market in Abu Dhabi city."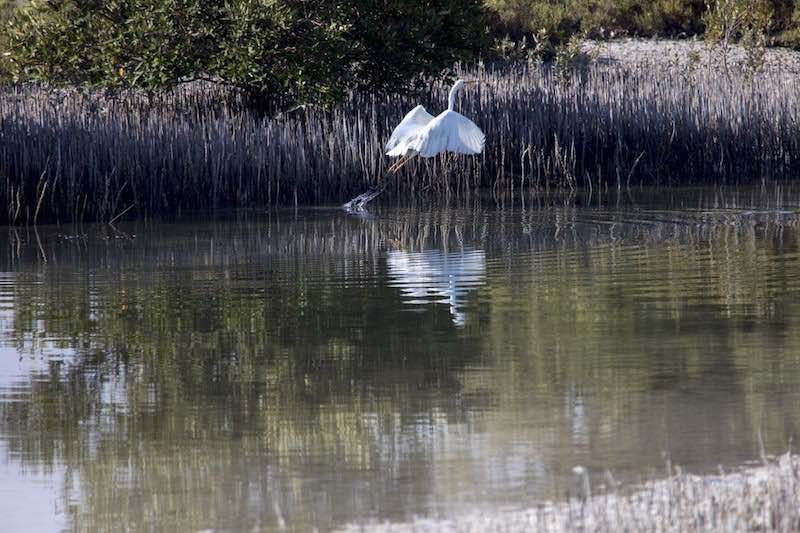 Mounir Haidar, managing director of JIIC, added: "Jubail Island will cater to families, wellness, wildlife and nature enthusiasts, including water sports activities as well as offering a unique quality of life for homeowners and visitors alike.
"Jubail Island will offer investors well-priced and sizable plots in a low-density community surrounded by spectacular natural elements, such as beautiful waterfronts, beaches, mangroves and neighbourhood parks. A five-hectare heritage site, where pottery and other relics of early civilisation that have been discovered on the site will be on display, is set to be another key attraction."
The project will also see the planting of new mangrove forests and add over 10 kilometres of canals and other new marine habitat that will be home to migratory birds, fish populations, sea turtles, and gazelles.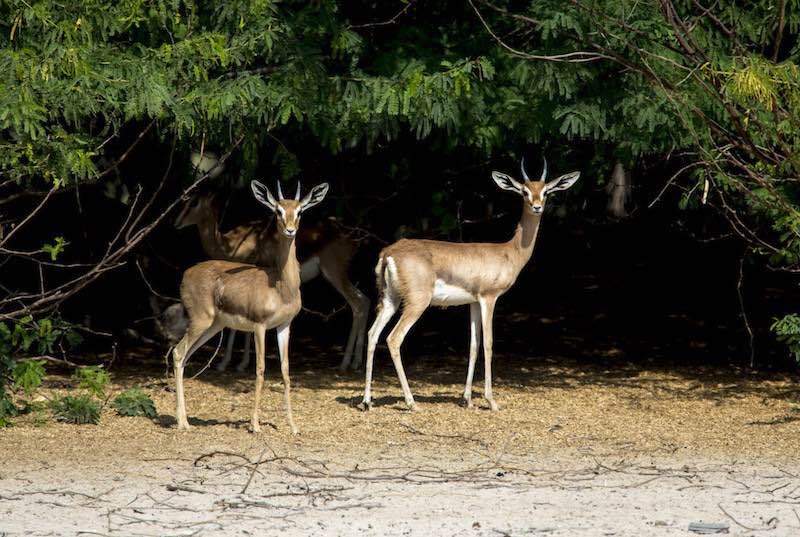 "In close collaboration with relevant government entities, JIIC is committed to the preservation and enhancement of Jubail Island's unique mangrove forests," said Haidar.
"We are committed to the timely delivery of Jubail Island in accordance with the highest international construction standards," he added.