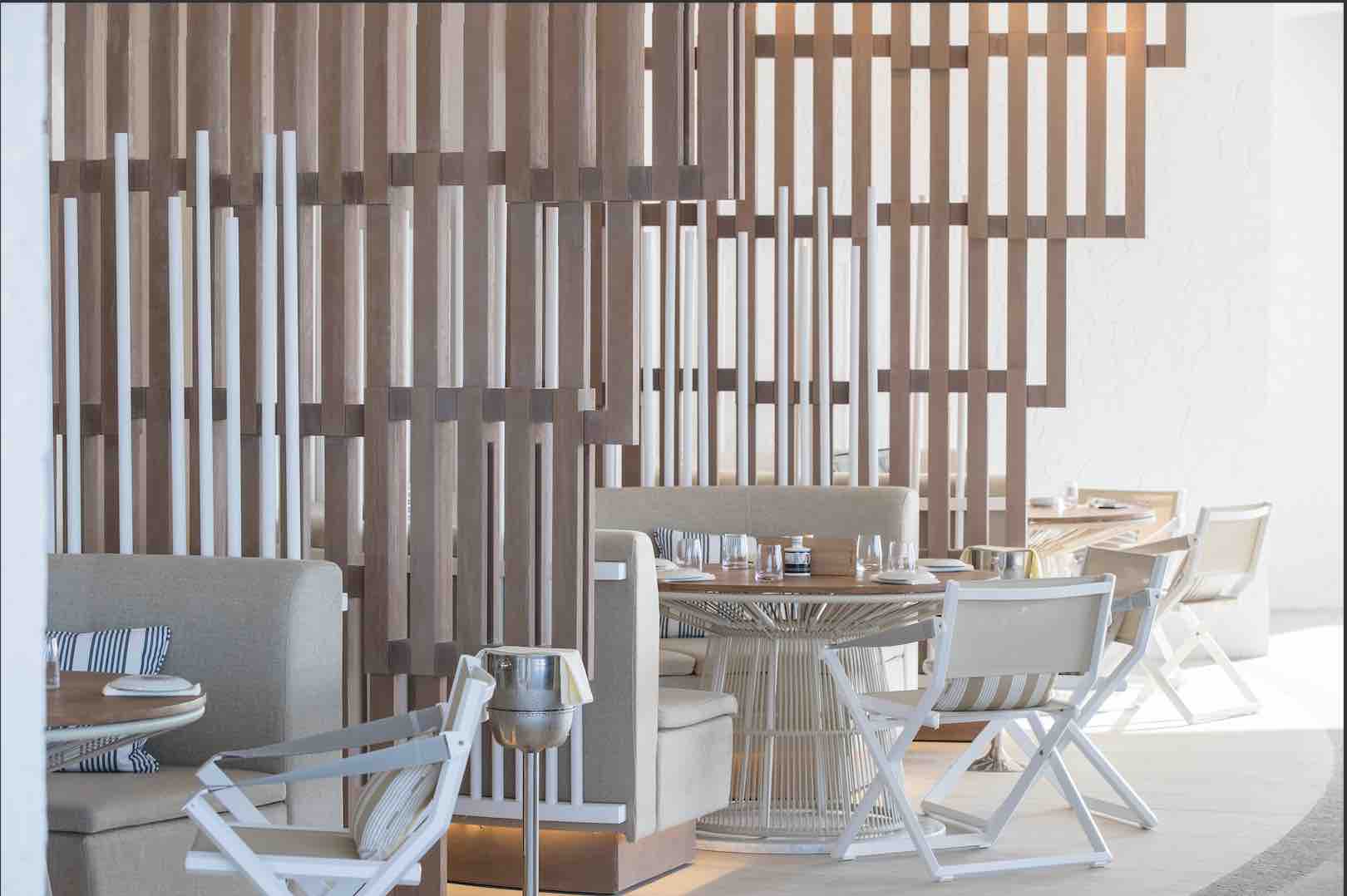 Authentic Italian cooking in a sparkling poolside setting by the sea – it could be the Italian coast! Indulge in Abu Dhabi's unique Mare Mare dining experience. Fresh seafood and key ingredients direct from Italy make it ultra-special.
Mare Mare captures what Italian cuisine is all about
A friend happily recounts one of his best memories of Italy. Simply eating a huge, red juicy pomodoro (tomato) out of his hand, sitting on the sea wall in the little Ligurian town of Monterosso al Mare.
The essence and soul of Italian cuisine is simplicity and the freshest of ingredients. What Mare Mare's chefs do is add exquisite magic to deliver something on a higher level. They don't complicate things – they enhance them. That's why dining at Mare Mare is such a memorable authentic Italian experience. Great memories of impeccable Italian classics pop unbidden into your mind days and weeks later.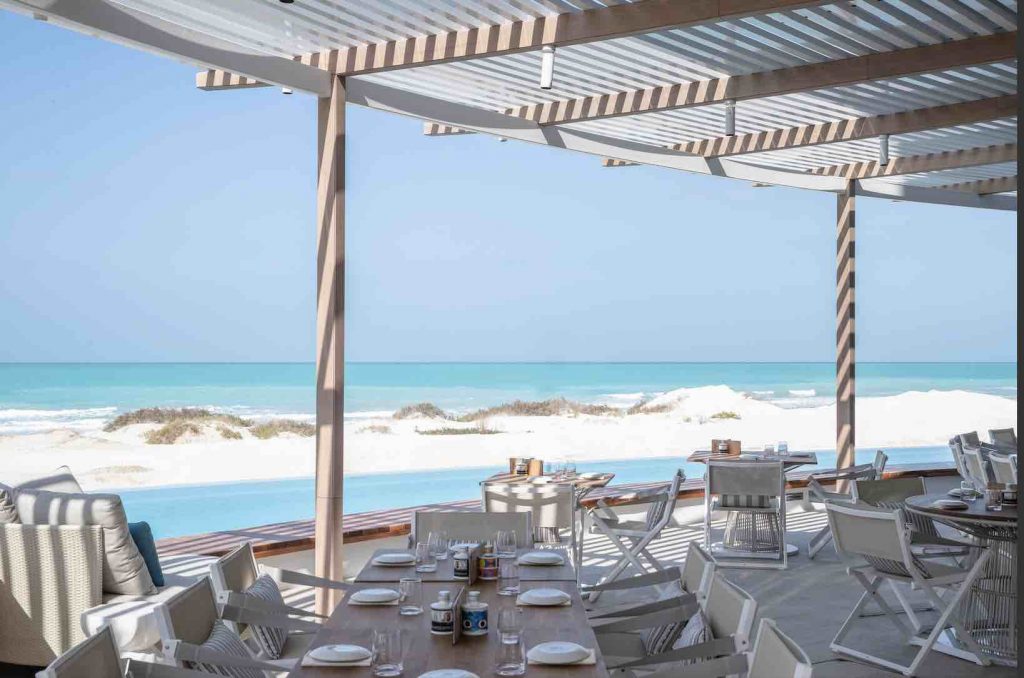 First impressions are lasting
Mare Mare is a beautifully designed poolside space set against a backdrop of azure blue sea. It exudes the informal and relaxed ambience of mediterranean restaurants. Floor to ceiling, glass panels keep it deliciously cool inside.
The mouth-watering aromas of an Italian kitchen wafting through the air make you feel like you're already enjoying la dolce vita in a cosy trattoria overlooking the Italian coast.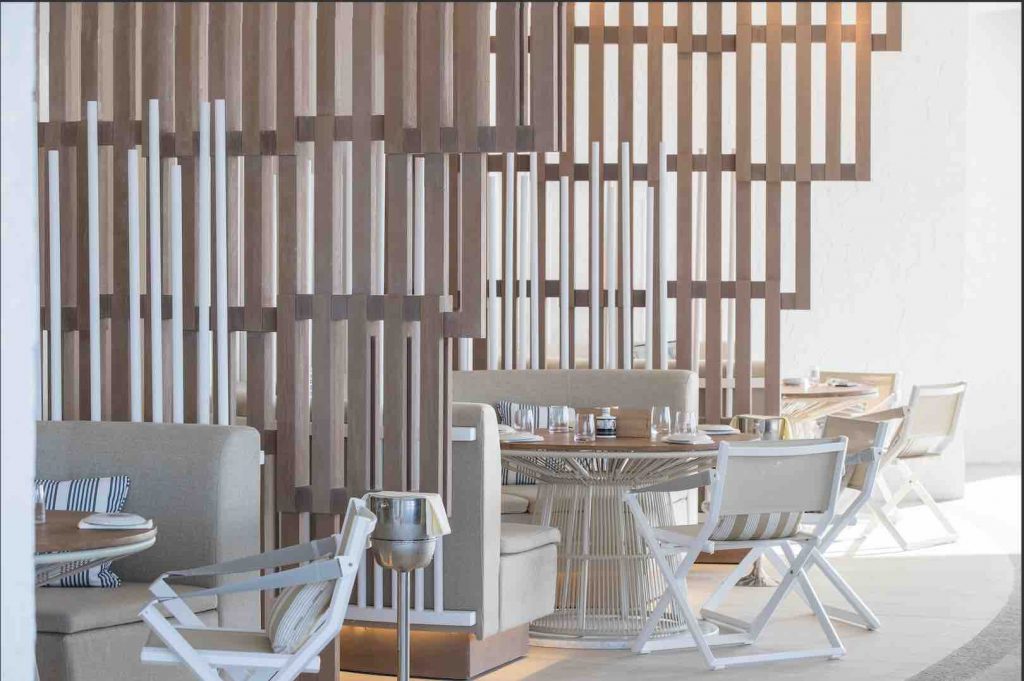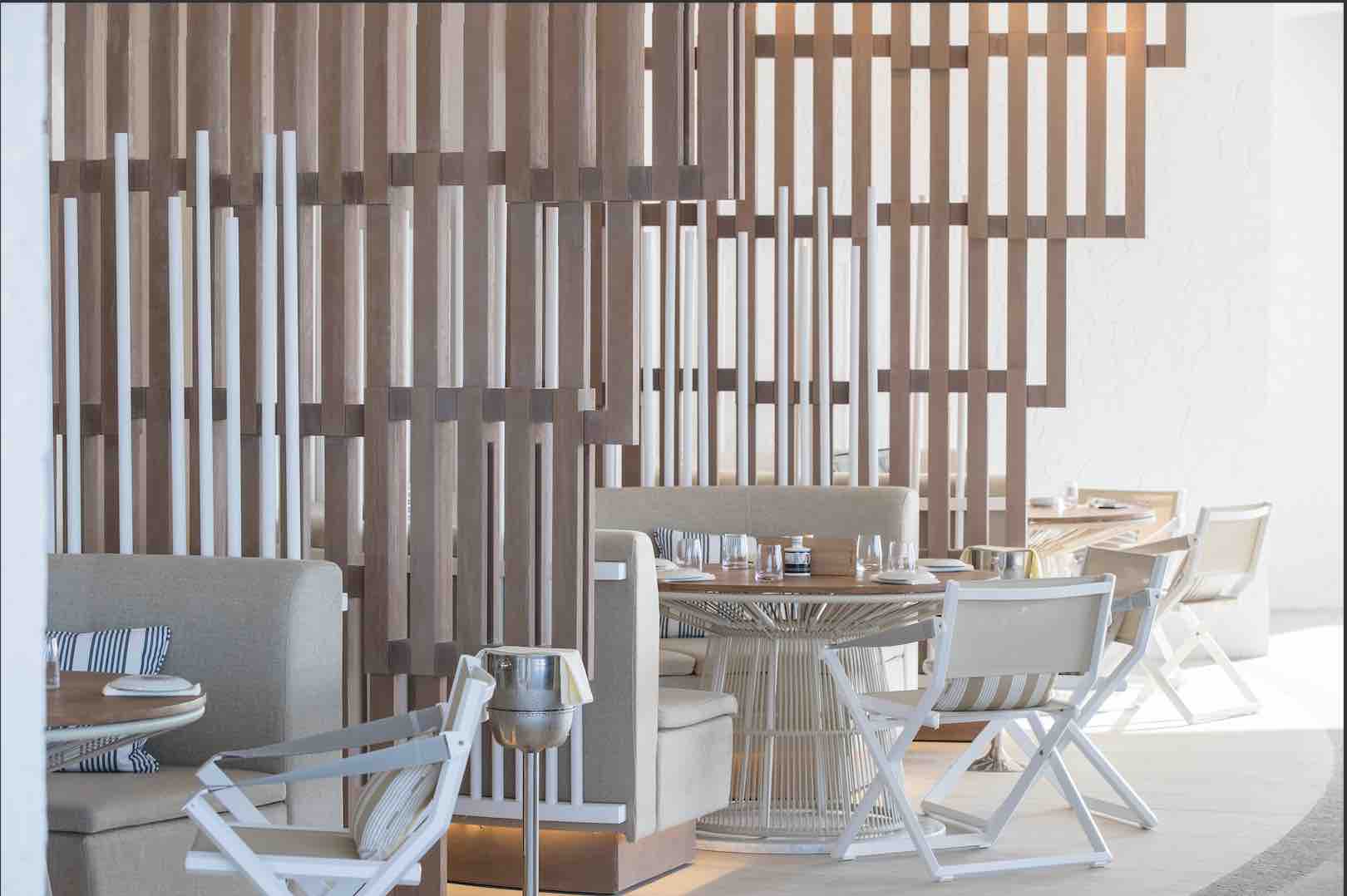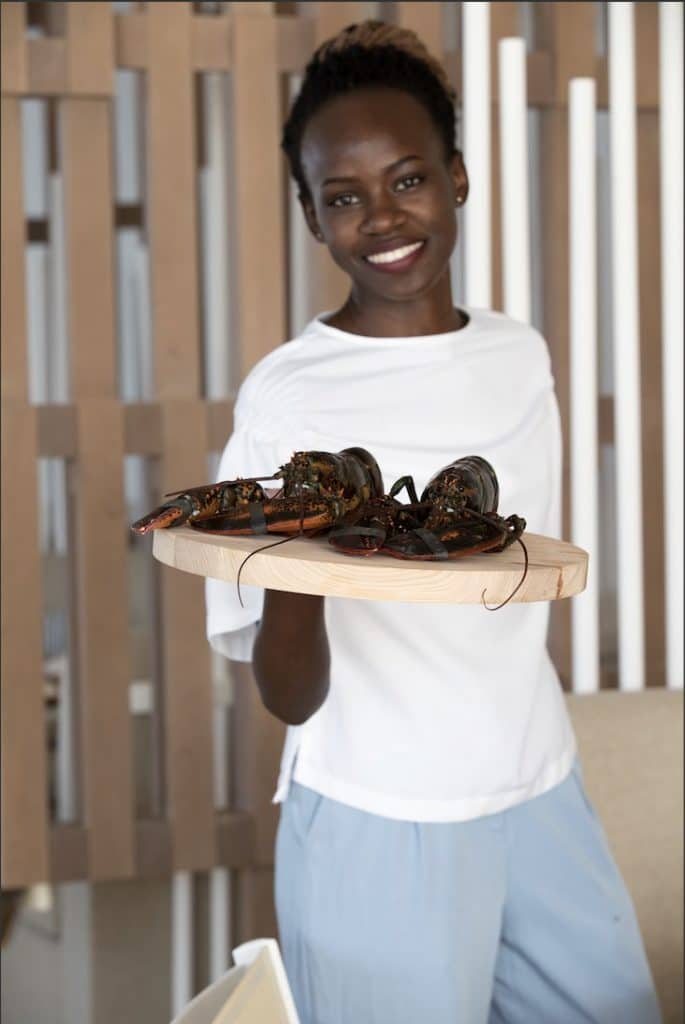 The menu is classic Italian through and through
Italy is a nation of food-lovers and Mare Mare's clientele boasts a good sprinkling of Italians – always a true sign of authentic cooking.
That's only to be expected when it sources key ingredients directly from Italy. That includes fish and seafood from the Mediterranean Sea.
Here you can explore the wide expanse of Italian cooking with vegetarian and gluten-free options. Starters include an excellent range of crudi (raw) including Mediterranean seafood.
Mains range across all the Italian favourites with some surprises, such as sous vide lobster and pan-roasted Chilean bass. Meat lovers will savour chargrilled rib-eye steak and Milanese style pan-fried veal cutlet or slow-roasted baby chicken.
Pasta dishes are lifted to new levels, such as home-made tonnarelli pasta with Canadian lobster, and risotto with Porcini mushrooms topped with black truffle.
The superb gourmet pizzas may well be better than anything you can find in Naples! Home-made pizza dough is fermented for two whole days to bring out the flavour.
If you dare, round off your meal with irresistible tortino al cioccolato or, the all-time favourite: tiramisu classico.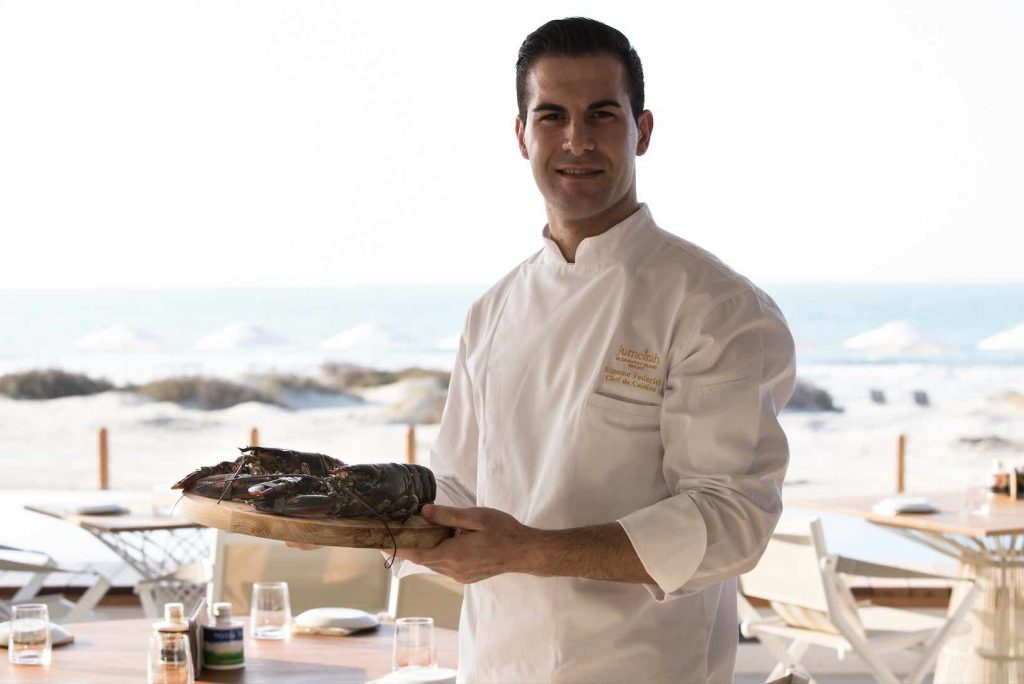 Specials add an unforgettable touch
On Sunday afternoons, try a unique burger experience – lobster, vegan or beef – with a specially chosen drinks pairing.
Wednesday is Lobster Night – taglioni pasta rolled out showman-style at your table with exquisite fresh lobster cooked the way you like it.
Mare Mare's perfectly cooked authentic Italian food from the freshest of ingredients, cleverly thought out menu and friendly staff make it a restaurant you will return to time and time again.
CALL TO BOOK: +971 2 811 4342
EMAIL: JSIRestaurants@Jumeirah.com
WEBSITE: HERE
DOWNLOAD THE MENU: HERE