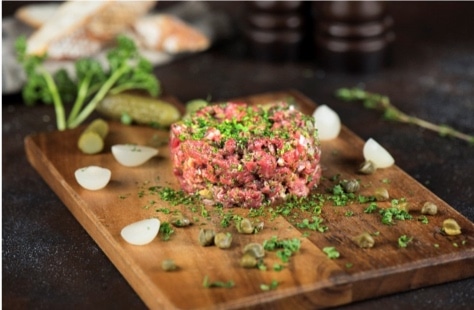 With its wide variety of dining choices, we recommend you pay a visit to the Le Meridien Dubai Hotel & Conference Centre. Their two newly revamped restaurants, Beef Bistro and Seafood Market, will enthuse you even more.
Beef Bistro offers a creative menu inspired by French Bistro Culture. They stand out in the busy gastronomic landscape of Dubai with their perfect amalgamation of innovation and culinary novelty. Their highly regarded reputation is built by enabling a divine dining experience with warm hospitality where guests can expect a delicious spread of appetizers, hearty grilled meats and prime steaks grilled to perfection. Their assorted selection focusses on prime cuts from Japan, Australia, New Zealand, America and Argentina. With fresh seasonal produce and the finest ingredients, they also offer incredible inspired French appetizers. To top it off, their delicious desserts and signature treats are sure to delight you all. With bar-style as well as family style seating, Beef Bistro's relaxed ambience allows for great conversations while you enjoy the finest assortments of grills.
A cruise-liner themed setting mixed with the busy vibes of Asian Markets best describes the Seafood Market. It opened its doors in 1992 to be the first market-style restaurant in Dubai and since been well known for its freshest seafood. Their variety will leave you astonished whether you are a seafood aficionado or not. The Seafood market boasts 18 seawater tanks with live oysters from France, lobsters from USA, Australia, Canada and New Zealand. They also have king crabs from Norway, snow crabs and mud crabs from Oman, Australia, New Zealand with local humour, halwayoo, red mullet, salmon, baby shark and more.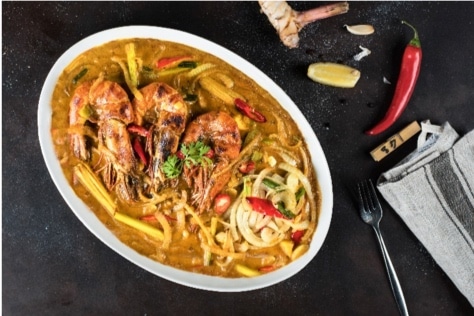 Having built a dynamic menu with particular attention to using the finest produce and fresh ingredients, it is no surprise that their culinary team is award-winning. Their enticing choices of soups, noodle dishes and Asian delicacies is synonymous with rustic flavors. The beautiful blend of dark timber, glass and steel renders an immersive dining experience. Where else can you feel close to the ocean whilst being in the heart of Dubai?
For bookings: +971 4 702 2455 | restaurants.lmd@lemeridien.com