Cars
Lamborghini Huracán Evo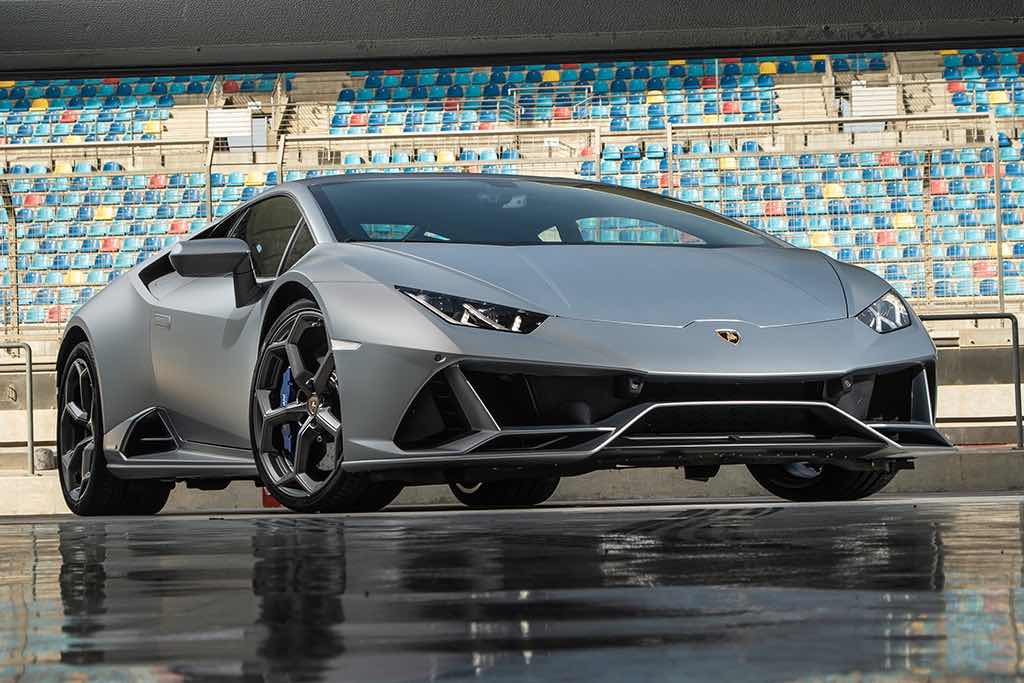 When pushed on an F1 track, the new Lamborghini Huracán Evo comes through with flying colours
Wouldn't it be great if there was a magic pill you could take that would instantly give you phenomenal driving skills? As it turns out, there is such a panacea, and it comes in the form of Lamborghini's brand-new Huracán Evo, which will soon replace the Huracán LP610-4 that's been around since 2014.
Mere mortals are able to have the V10 supercar dancing at the limits of adhesion, and the key ingredient in the recipe is the addition of 'predictive logic' software (the Huracán Evo is the first Lambo to feature this) that anticipates what you're trying to do and is already several steps ahead of you in terms of setting the car up for what's about to transpire.
The Huracán Evo is a mid-cycle upgrade rather than an all-new car, but fresh life has been breathed into Lambo's 'entry-level' supercar via the predictive software, plus the installation of four-wheel steering and the same uprated V10 that features in the hardcore Huracán Performante.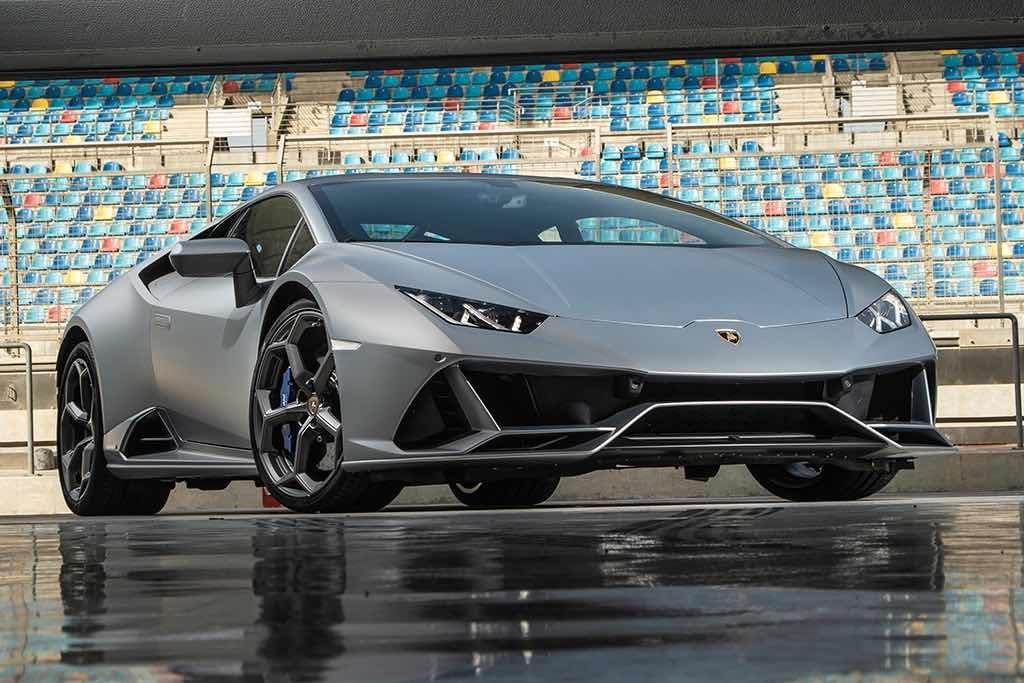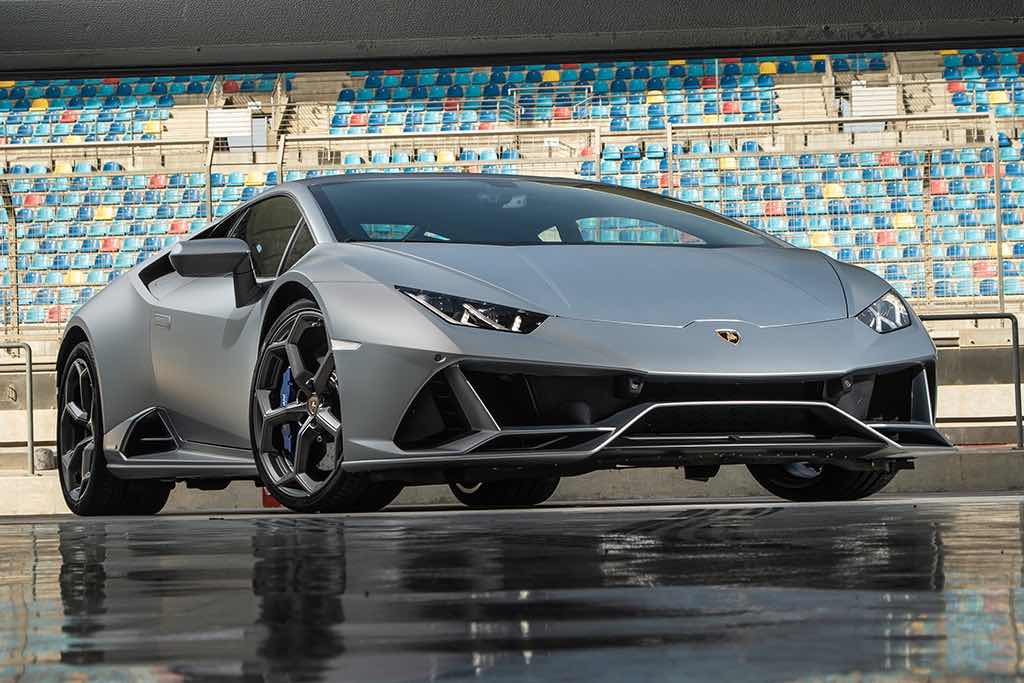 Our maiden thrash of the Huracán Evo is at the Bahrain International Circuit, a 5.4km track that's hosted a round of the F1 championship every year since 2004. Its flowing, undulating layout provides a suitable playground to unleash the full potential of the revamped Lambo, and the key takeaway from the track-attack session is that the Evo is fast, furious and fun – much more so its predecessor was.
But more than the raw pace, it's the newfound accessibility of the car's dynamic repertoire that makes it such a delight to drive. The key to it all is LDVI (Lamborghini Dynamic Vehicle Integration) – an electronic brain that oversees all the electronic vehicle dynamics gubbins and uses "feed-forward" logic to predictively tailor the driving setup 50 times a second.
Using information from accelerators and gyroscope sensors that measure roll, yaw and pitch (imagine a ship in high seas that's being lurched from side to side, bounced off course and bobbing up and down, and you'll get the idea of what these parameters are), the LDVI pre-emptively sets all the key parameters – torque-vectoring, rear-steer, traction control – to make you look like a pro.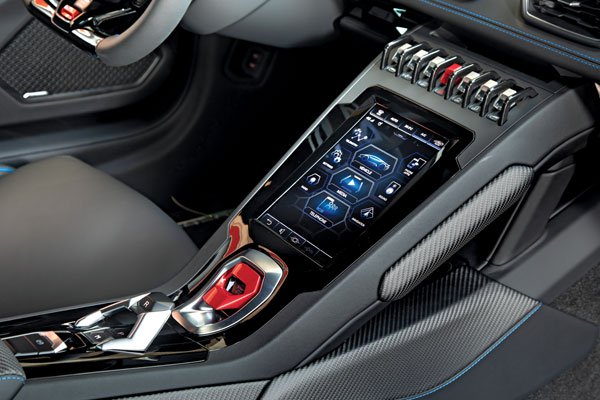 The beauty is that it makes you think you're doing it all. Everything happens so seamlessly and invisibly that you're completely unaware of the millions of computations and compensations that are taking place each lap. Electronic driver aids used to be a party pooper; in this case they hugely enhance the fun factor.
That 5.2-litre V10 has always been a jewel of an engine, but in its latest guise – featuring titanium intake valves and a free-flow exhaust that spits spent gases out via a huge pair of flame-thrower-mimicking pipes – it's been escalated to an even loftier plane. Towering outputs of 640hp and 600Nm partly tell the story, but it's the sheer joyful abandon with which it spins its way past 8,000rpm that separates it from the turbo horde. Few other engines out there go about their business with such neck-hair-raising aural drama.
As before, there are Strada, Sport and Corsa drive modes to select from, with the first of these putting the magnetorheological dampers, engine and transmission in their most relaxed settings. Sport and Corsa harden everything up, but the former is the most entertaining as it provides the most leeway for sideways hooliganism. The latter is tailored more towards precision and shaving tenths off lap times.
The big change inside is the installation on the centre console of a new 8.4-inch touchscreen that not only controls the infotainment, climate control and so forth, it can also be optionally configured with a dual-camera telemetry system that allows advanced telemetry recording and analysis.
We've yet to drive the Huracán Evo on road – the international media launch was a track-only extravaganza – but we know from ample time spent in the outgoing Huracan that it's a relatively easy car to live with on a day-to-day basis. Entry and exit entails none of the acrobatics required for the flagship Aventador, there's ample headroom inside, and ride refinement levels are by no means punishing.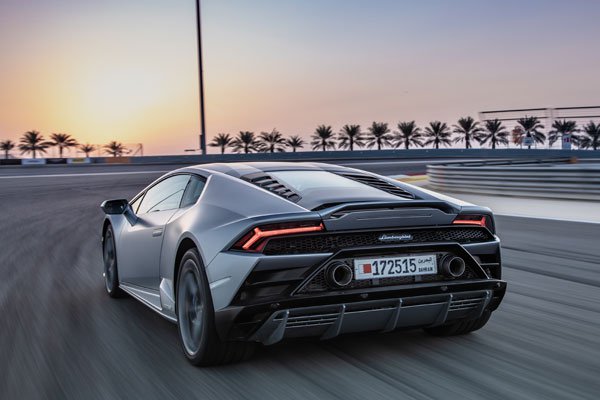 Visually, the Huracán Evo isn't a massive departure from the LP610-4 it replaces, although the eagle-eyed among you will have picked up on the new front splitter and air intakes that optimally channel air under, over and around the car. There's also a new aero-efficient underfloor design, while out back sits a massive diffuser that's made possible by the exhaust pipes migrating upwards. Further up is a two-channel ducktail spoiler that helps keep the rear end glued to the tarmac at high speeds.
As a daily-usable supercar, the Huracán Evo can hold its own against any rival on the market. The newfound agility and dynamism it's gained via the high-tech chassis-control wizardry, all-wheel-steer and uprated V10 have turned an already capable car into a great one. It'll serve the brand well until an all-new replacement arrives in another four years or so.
Lamborghini Huracán Evo
Engine: 5.2-litre, V10
Power: 640hp@8,000rpm
Torque: 600Nm@6,500rpm
Transmission: Seven-speed LDF dual-clutch transmission
Weight: 1,422kgs
0-100kph: 2.9seconds
Top Speed: 325kph
Price: Dhs 1.1m (estimated)
On sale: Q2 2019