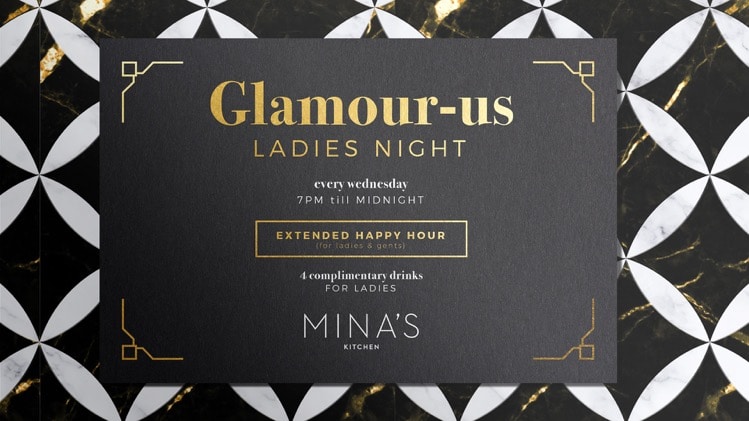 A night of glamour, luxury and ornate surrounds awaits at Mina's Kitchen, as the Glamour-us Ladies Night goes down a treat with guests.
Over the past few weeks, the Glamour-us Ladies Night at Mina's Kitchen has taken Dubai by storm. This innovative evening offers women the opportunity to immerse themselves in unrivalled opulence and luxury, as they enjoy an evening full of delicious food, lavish beverages and ornate surrounds.
An Evening of Indulgence at Mina's Kitchen
It is safe to say that nights of luxury are easily amongst our favourites. Mina's Kitchen has been successfully attracting ladies from around the country since its first Glamour-us Ladies Night launched back in August. Every aspect of this indulgent night has been carefully crafted with some of Dubai's most luxurious women in mind, from the elegant surrounds that can be found at Mina's Kitchen to a series of complimentary drinks and a menu that celebrates global dishes.
Ladies who are in attendance on Wednesday nights are currently able to enjoy 4 complimentary drinks and 50% off of the colour-infused buffet, whilst their male partners, friends and relatives are able to benefit from a 25% discount.
Given that this is a ladies' night; it makes perfect sense that only the women who are present are entitled to four sumptuous complimentary drinks.
The Setting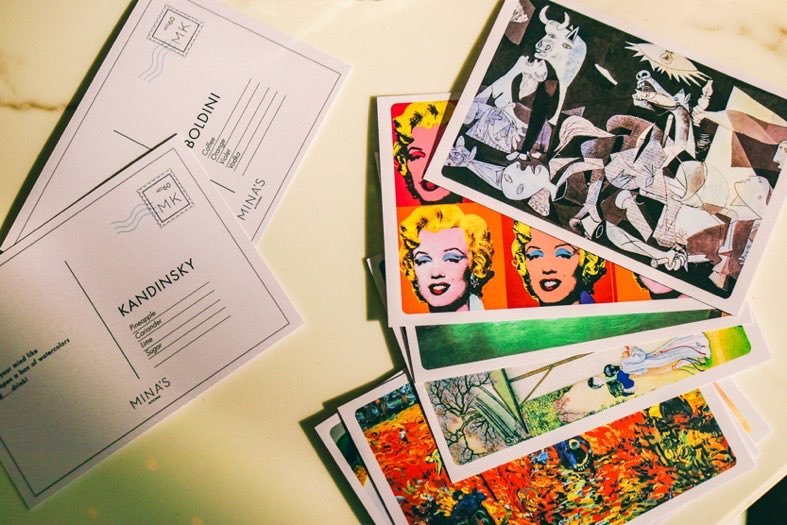 When you think of opulence, what is it that you picture? Do you picture the Silver Screen sirens of a by-gone era? Do waves of idyllic Instagrammable backdrops seep into your mind? If either of those are the case, then we are certain that you will find yourself very much at home at Mina's Kitchen.
This luxurious hotspot has been generously steeped in whimsy, creating an evening that seamlessly blurs the boundaries between relaxation and glamour. It's easy to get lost amongst the generously appointed interiors, where lush greenery and monochrome tiles are just some of the exquisite details that will leave you captivated and reaching for your camera.
Naturally, this delightful restaurant is also surrounded by some of the most postcard-worthy landscapes in the world, nestled amidst a luxury beach resort in charming Al Sufouh. Even as the winter approaches, a brand-new terrace is ready and waiting to welcome guests.
An Open Invitation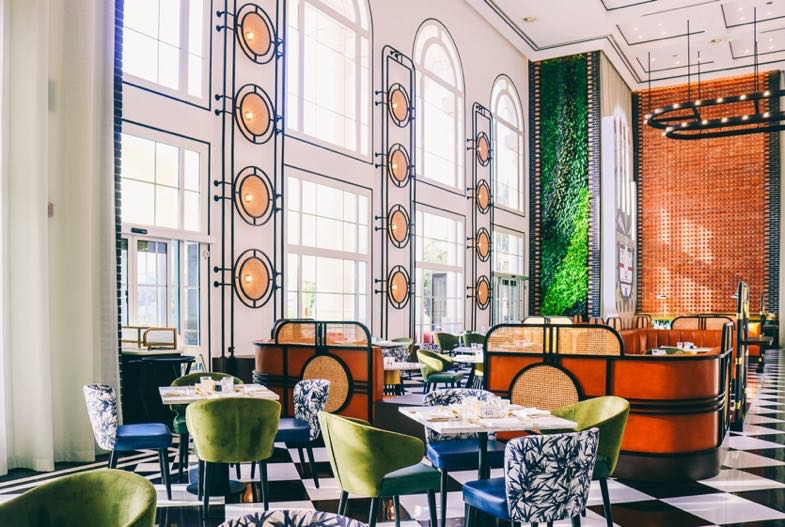 We don't think that anyone should simply take our word for the ambience that we experienced at Mina's Kitchen. We think that everyone should have the opportunity to experience it firsthand. The Glamour-us Ladies Night runs every Wednesday, from 7pm until midnight. Enjoy the atmosphere as you indulge in sumptuous drinks with your nearest and dearest friends and relatives.