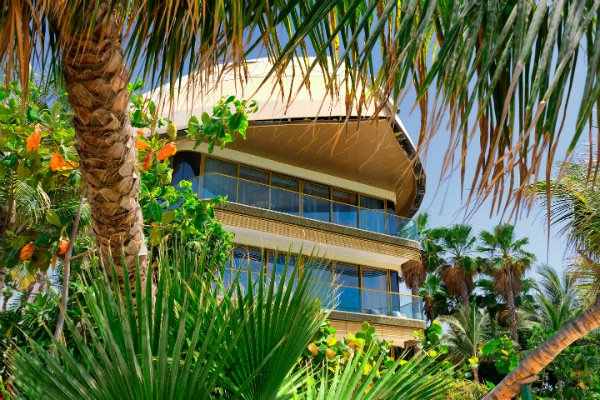 The projects forms part of the Dhs4.8bn ($1.3bn) Heart of Europe
Austrian developer Kleindienst Group on Monday unveiled the first Sweden Beach Palace as part of its wider $5bn Heart of Europe development on Dubai's The World islands.
The company has unveiled a number of ambitious projects on the islands, which are located 4km off Dubai and remain largely undeveloped, in recent years including the Dhs2.5bn ($680m) luxury Floating Venice resort announced last September.
It has also encountered controversy amid claims earlier this year that the more than 100 floating villa units it has sold off-plan to harbour at the islands lack the necessary government approvals.
Kleindienst said the Sweden Beach Palaces on Sweden Island would include nine luxurious homes and one super-sized version on landscaped grounds.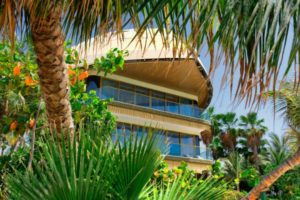 Each property will have its own gym, sauna and spa room, unique -5 degrees celsius cold room, beach and a fully-owned marine plot with coral reef.
They will also feature an entire floor for guests and another for the master bedroom, while the large open-plan ground floor will have French doors opening to a pool terrace with 115sqm infinity pool and a separate plunge pool and outdoor Jacuzzi.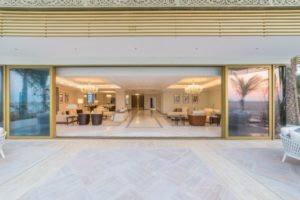 A further 570sqm roof floor, shaped like a Viking boat, will have views of the wider development and the Dubai skyline and a further 75sqm rooftop lounge designed for star gazing.
The first developed home will have seven bedrooms with en-suites. Five other properties will be fitted out with Bentley Home interiors and the remainder left for the owners to choose the design.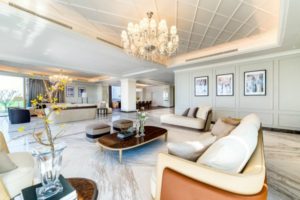 The company said the palaces were designed as second homes that could compete with luxury destinations in the Maldives, Mauritius or the Seychelles.
"The second home market is a new concept for Dubai. While New York has The Hamptons and multiple cities in Europe have their own countryside and seaside getaway spots, Dubai has lacked an area where people leave their primary property and head to a second home for the weekend," it said.
No completion date was revealed. Chairman Josef Kleindienst indicated the company was making "real progress towards completing" the project.
Contractors for the wider Heart of Europe were appointed in late 2016 including Kleindienst-owned JK Bauen Building Contracting, China's Wuchang Ship Building Industry Group and Sino Great Wall International Engineering.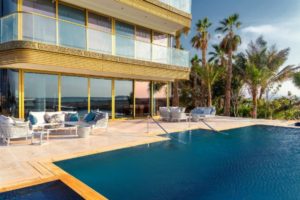 Prior to this, JK Bauen Building Contracting was appointed contractor for the Sweden Beach Palaces.
The wider Heart of Europe will feature a main hub island, villas on Germany Island, buildings and resorts on St Petersburg Island and buildings and infrastructure on the other three islands of the project.
It is hoped to be finished by October 2020.