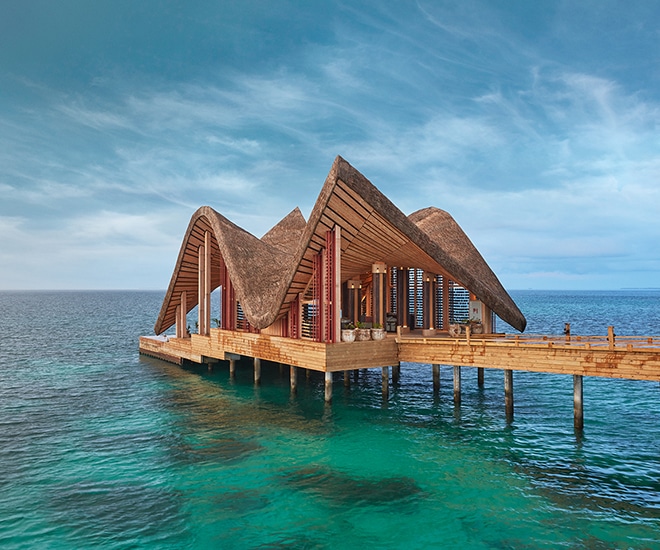 Sustainability is about preserving art, "savoir faire" and environmental respect, Joali Maldives luxury resort expresses a joy of living & life
Make no mistake, a trip to Joali Maldives is more than a holiday, it embraces a joy of living. The first in a brand new genre of luxurious retreats, the recently opened Joali Maldives is located on its own private island in the Raa atoll. The totally immersive art resort is an unforgettable and unique experience, even for frequent visitors to the Maldives luxury resorts. The first of its kind, the immersive art resort curates the finest in architecture, art and design for discerning guests. A stay at Joali Maldives is to experience the kind of sustainable luxury and be immersed in sophisticated artforms never before seen in the world's most popular resort atolls.
The 24-acre Joali Maldives luxury resort begins at inviting Maldivian entrance with what Joali GM Phillips describes as "the unintentional whimsy of two kissing fish" the result of an architectural artisan wood "sculpture" that seeks to express the feminine spirit of the property through natural, subtle colors and smooth transitions that blend with the island's spirit and culture. The luxury resort's sustainability story begins with its master plan and layout, which preserved over 1,000 trees during the construction process.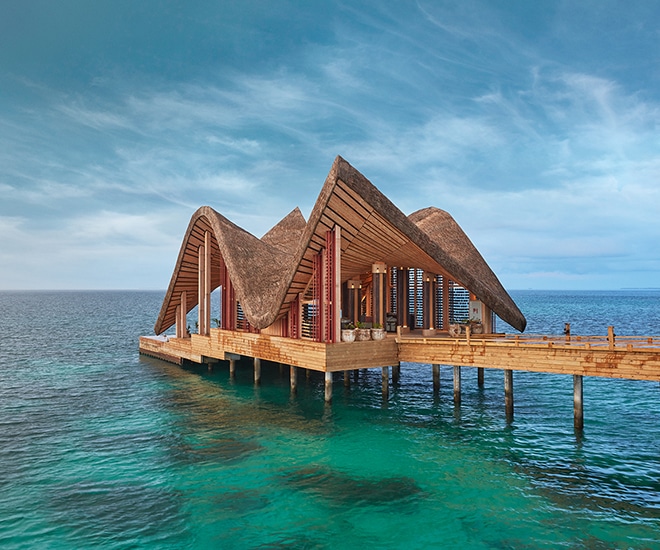 Joali Maldives: More than a Holiday, A Joy of Living
Surrounded by tranquil lagoons, picturesque pristine white-sand beaches and the instagrammable iconography of coconut palms, Joali Maldives, nestled in the one of the largest and deepest atolls in the world features elegant overwater and luxury waterfront villas with a selection of two, three, and four-bedroom residences boasting over 5,000 square feet featuring its own private beach enclave, offering guests sunrise and sunset views. Influenced by individual stories and designed to take guests on a sensory journey, each villa features a private infinity pool, butler service, artisanal amenities, curated in-villa libraries, thoughtful design and handpicked art as well. Residences come with lavish living space and access to two striking infinity pools, a spa room and sauna, 24-hour butler and valet service and an on-call Dhoni, a Maldivian sailboat. Beyond eye-catching art, there's something at Joali Maldives for bookworms, and quiet relaxation is offered in the resort's Living Room, where guests can decompress with the luxury resort's library of over 1,000 books.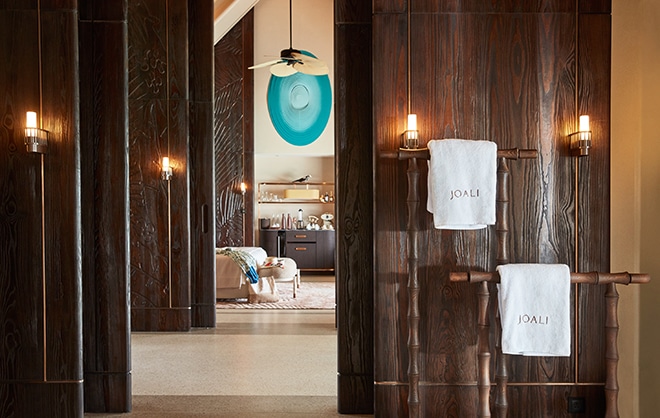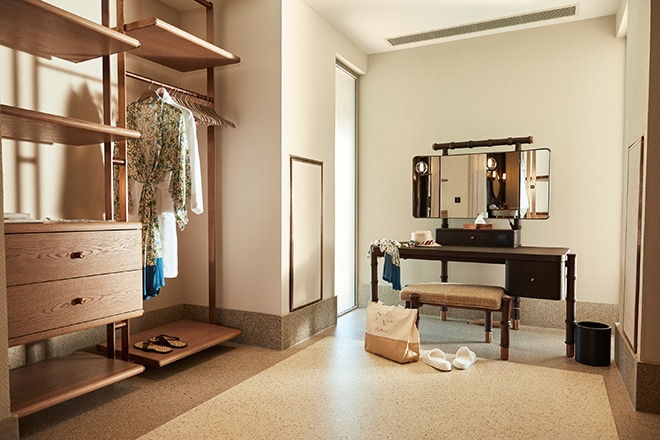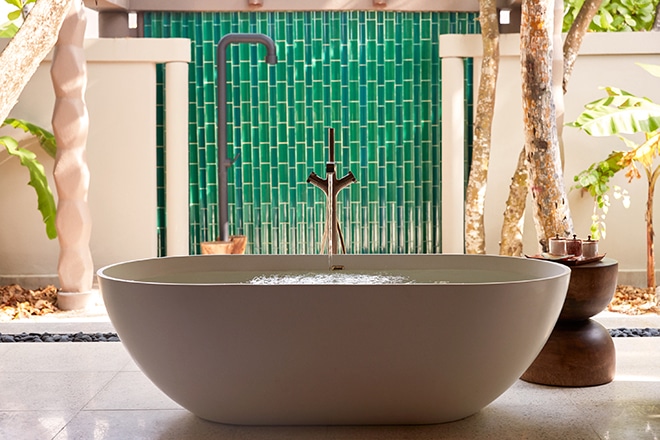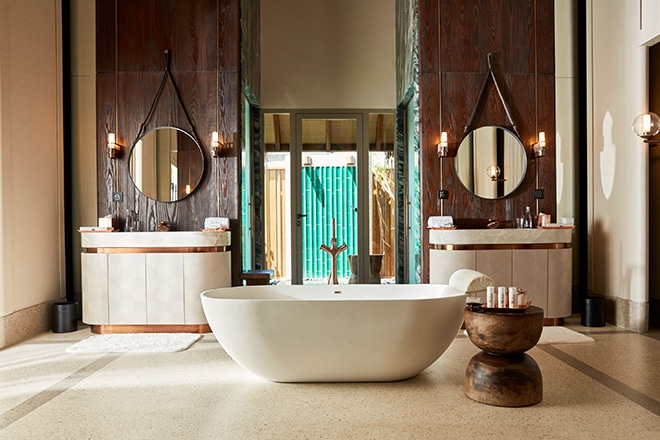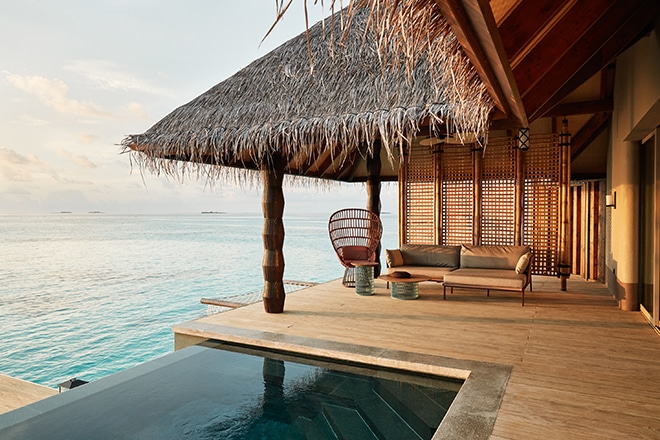 "In pursuing our team's collective passion for nature conservation and Maldivian culture, we are thrilled to announce such a special opening and have the utmost confidence that Joali will set a new bar when it comes to a meaningful and immersive luxury hospitality experience." – Steven Phillips, General Manager at Joali Maldives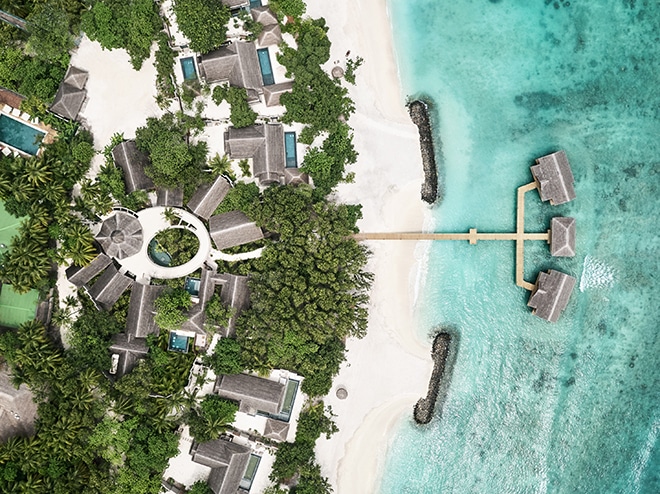 Art Immersive Joali Maldives
Even the mainstay retinue of luxury resort amenities like the Joali Spa by ESPA, an Art Studio & Gallery (inviting international guest artists to exhibit throughout the year), and four innovative restaurant concepts with a distinct focus on design, make emphasis with on an artistic experience. Joali Maldive's is home to an extensive collection of well curated selection of paintings and sculptural pieces – an exclusive art map which spotlights areas of interest including those works created in collaboration with local artisans to support the Maldivian community. All featured art pieces across the resort incorporate surrounding nature and celebrate young designers, including Misha Khan, Nacho Carbonell, Porky Hefer, London-based Studio Glithero, Zemer Peled, Chris Wolston, Doug Johnston, Ardmore and more.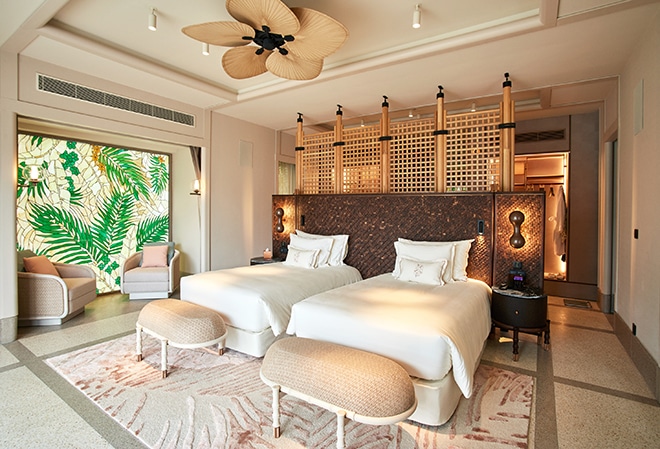 The Joali Experience
The Joali experience begins shortly after arrival at the Male airport where guests are invited to relax in a private lounge before taking a 45-minute seaplane to the resort. By definition sustainability is the ability for something to remain prosper, to endure throughout time and stay persistent. But sustainability is not only about longevity it is also about quality. In the luxury industry, sustainability is all about preserving the art and "savoir faire" and respecting the environment, the 24-acre Joali Maldives luxury resort embodies that ideal. In that respect, it's does not merely just express a joy of living but the joy of life itself.