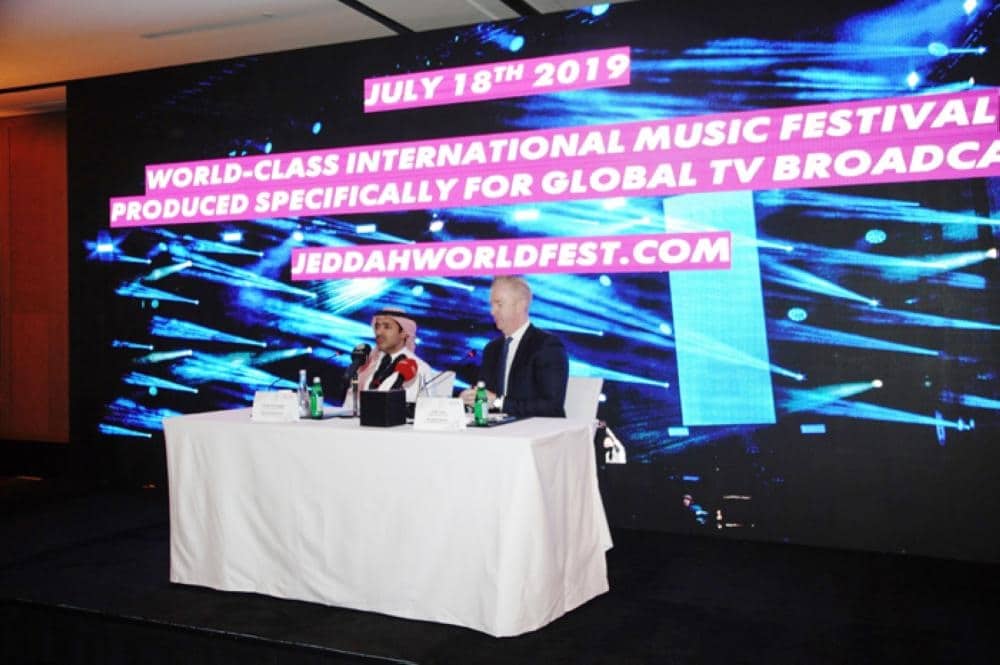 Jeddah — Get ready for Summer, Saudi Arabia's greatest live music festival is confirmed!
Jeddah World Fest is an incredible music festival featuring live performances from some of the world's hottest stars like Nicki Minaj, Liam Payne, DJs, Steve Aoki, CLUB MTV Ambassadors R3WIRE & VARSKI.
The awesome show takes place beside the epic King Abdullah Sports City Stadium and features the largest stage ever produced in the Middle East as part of the 41-day Jeddah Season Festival encompassing more than 150 events culminating in the region's biggest ever live musical event, the Jeddah World Fest.
The line-up will feature top international star performers all taking to the stage on one incredible night. This is the first time ever these stars will perform live in Saudi Arabia.
"This is the largest musical festival of its kind in the region that will be broadcast to a global audience in more than 100 countries," said Eng. Raed Abuzinadah, Director General Jeddah Season.
Robert Quirke, President of ROQU Media International, said: "This international project is truly special for Jeddah City and for all the young people of Saudi Arabia. This is the first global music festival of this scale in KSA and is sure to absolutely wow the lucky audience in Jeddah like never before on July 18."
Tickets are available now online at www.JeddahWorldFest.com and in Virgin Megastores in Saudi Arabia.