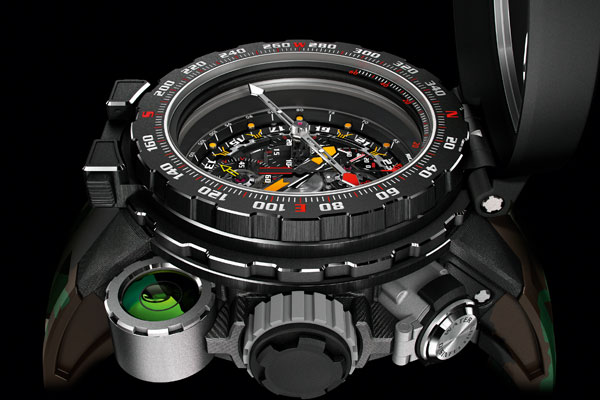 The RM 25-01 Tourbillon Adventure Sylvester Stallone limited-edition timepiece is the ultimate survivor's watch.
If you had to describe ultra high-end watchmaker Richard Mille's watches in a single word, it is this: Indestructible.
In 2009, when Brazilian F1 driver Felipe Massa crashed heavily during the Hungarian Grand Prix, he had an RM 006 tourbillon watch strapped onto the wrist. Both the watch and Massa survived.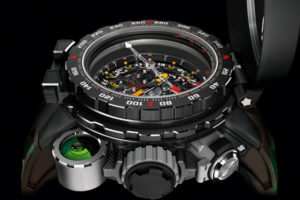 The King of Clay, Rafael Nadal, often wears his Richard Mille when competing in an actual match. Then again, watches like the RM 27-03 that were made for Nadal have a movement that can withstand shocks of up to 10,000Gs.
Richard Mille watches are genuinely indestructible. Earlier this week, the watchmaker unveiled the RM 25-01 Tourbillon Adventure watch designed in collaboration with Sylvester Stallone.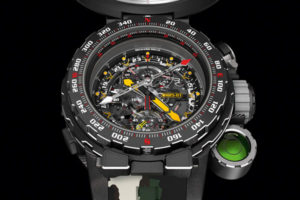 With one of Hollywood's most legendary action heroes collaborating on this watch, you can rightfully expect it to be tough as nails.
The chronograph timepiece features a tourbillon, a compass and a level. The bezel is interchangeable. You can have a second 24-hour navigation bezel, then swap it with the compass bezel.
Interestingly, there's a spirit level on the side of the watch which makes sure you have dead accurate reading when using the compass.
The compass is essentially a lifesaver and hence is given an anti-reflective and anti-magnetic treatment too so that it does not interfere with the movement.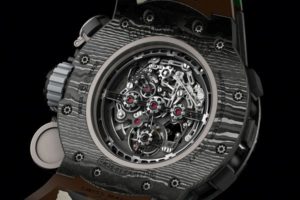 Above the level, is the torque limiting crown. Above the crown is a hermetically sealed cache containing five water purification tablets. Each tablet can purify a litre of water. This is the ultimate survivor's watch.
The case is made from carbon TPT and Grade 5 titanium making it able to withstand everything you can throw its way, including the kitchen sink.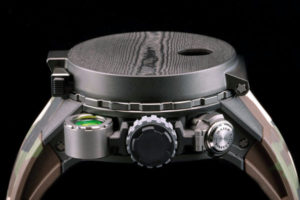 Stallone took to Instagram to share with his seven million followers the 'gift' he received from his friend, Richard Mille. He said, "Here with the Master, Richard Mille. This is the first time this watch is been seen in the world [and] is by the brilliant watchmaker Richard Mille. [It] is a beast. I am incredibly honored [to] receive this amazing gift."
He went on to add that there were only 20 of these watches which will be made. Considering Stallone's already got one, that leaves 19 out there in the wild. At Dhs3.6m ($983,000), the price is unlikely to be any sort of deterrent to a true-blue Richard Mille fan who knows when he sees a proper action figure on his wrist.