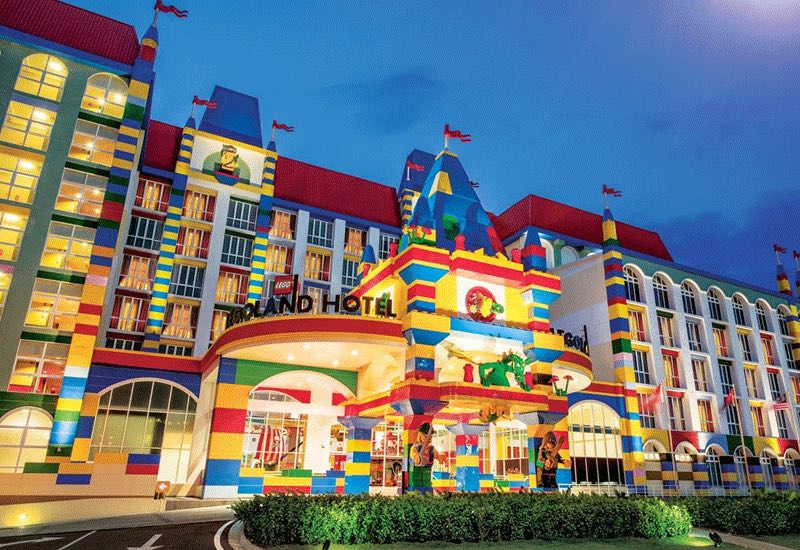 The 250-room hotel is being developed at Dubai Parks and Resorts
The Middle East's first Legoland Hotel, coming up in theme park destination Dubai Parks and Resorts, is set to open in 2020, according to operator DXB Entertainments.
In a statement on Thursday, DXB Entertainments confirmed that the destination will have more than 1,300 hotel rooms by next year.
"We will have more than 1,300 hotel rooms available by 2020, as the Rove Hotel opens during 2019 and Legoland Hotel opens in 2020," said Mohamed Almulla, CEO and managing director, DXB Entertainments.
First announced in early 2017, the Legoland hotel is being developed as a joint venture with the UK's Merlin Entertainments Group.
The 250-room hotel will be built on 300,000 square feet of land adjacent to the Legoland Dubai theme park and become the seventh to open worldwide.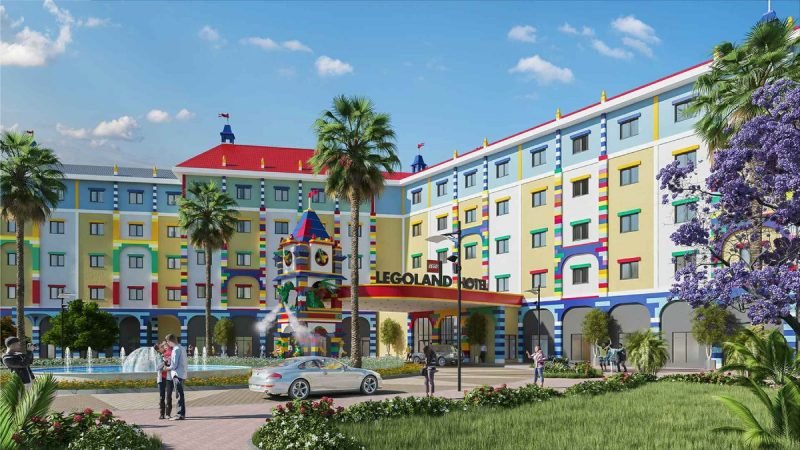 It will feature Lego models in every room, a disco elevator, castle play area and themed rooms.
DXB Entertainments said it owns 60 per cent of the venture with Merlin taking the remaining 40 per cent.
on Thursday, DXB Entertainments also confirmed that its first property, Lapita Hotel, reported an increase in average occupancy to 72 per cent in Q1 2019, up from 62 per cent reported in the same quarter last year.
"The Lapita Hotel's occupancy rate of 72 per cent for the quarter demonstrates that people are responding well to our existing hotel offering," said Almulla.
Overall, Dubai Parks and Resorts recorded 760,000 visits during the first quarter of 2019, down 10.6 per cent from 851,000 visits in the first quarter of 2018.
"A decline, during the second full year of operations, is not unusual for a destination such as Dubai Parks and Resorts which benefited from high penetration of its resident market in 2018, boosted by the introduction of the destination's first annual pass and competitive resident pricing," the statement said.
DXB Entertainments said international visitor numbers have grown and now representing 45 per cent of the total visitors.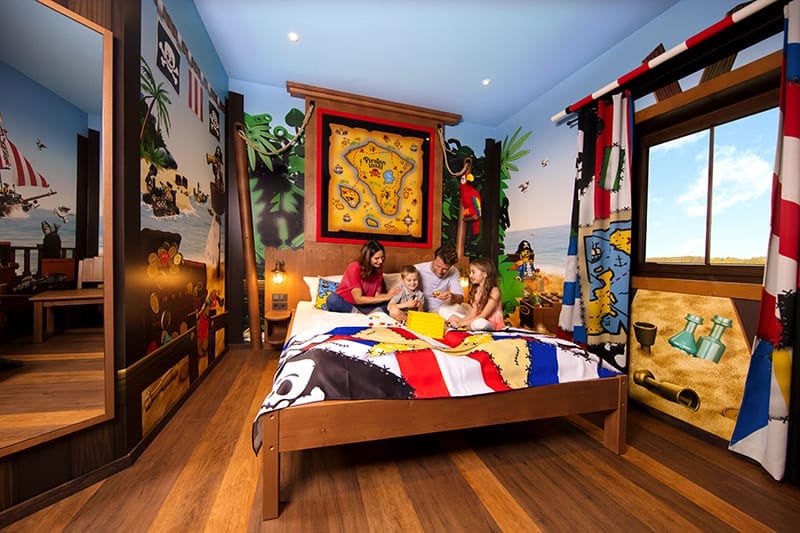 "Our newly appointed chief commercial officer, Paul Parker, will lead our efforts to grow international visitation which will in turn drive growth through a higher yielding visitor, spending more time at both our parks and at our hotels," said Almulla.
"Not unexpectedly, domestic visitation has reduced compared to last year, a common trend for any theme park business following its first full year of operations. Having established our domestic customer base we are going to reignite interest through promotions across the year," he added.
Dubai Parks and Resorts comprises of Bollywood, Hollywood (Motiongate) and Legoland themed parks. Plans to add a Dhs2.6bn Six Flags theme park have been put on hold.