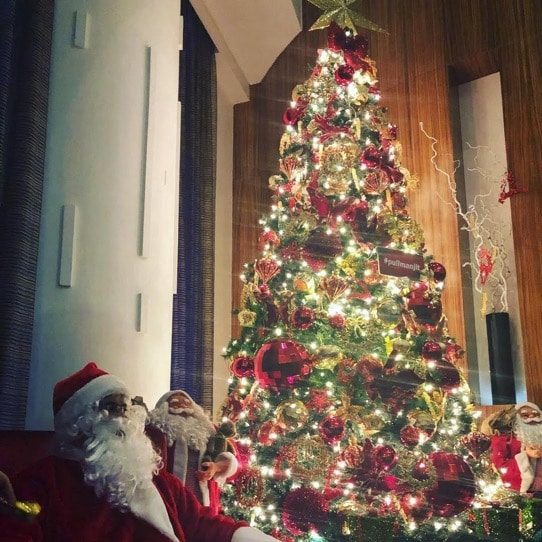 Looking to experience delicious food, festive drinks, seasonal tunes and meet Santa too? Come to Pullman Dubai Jumeirah Lakes Towers and experience Festivities like no other!
This Festive Season enjoy great food and celebrations at the centrally located Pullman JLT. Bring the family or join with friends for a traditional Festive Season complete with brunches, Christmas Eve/Day, roast turkeys (plus gravy!) and Santa.
Christmas & New Year Celebrations
It all kicks off at 18:30 Mon, Dec 9 with their traditional Christmas Tree Lighting ceremony & treats like gingerbread men, hot chocolate, gluwhein & more. Santa will drop in with goodies and photo ops.
Santa Brunch every Friday during December 13.00 – 16.00
The Festive Season starts early here at Pullman Dubai JLT, especially on the 3 Fridays in Dec. The special brunch menu includes roast turkey with the all-important trimmings and gravy. Enjoy your meal to a backdrop of live band entertainment while the kiddiewinks are immersed in engaging activities with a surprise visit from Santa!
Kids 9-12 half price and under-9s eat free.
Or try Takeaway Turkey with all the trimmings: Maple glazed turkey, slow roasted, with celery & chestnut stuffing + roast potatoes + glazed chestnuts + maple glazed root vegetables + Brussels sprouts + bacon-wrapped chipolatas + gravy. Available all month. Avoid all the hassle but savour the full enjoyment at home with turkey at only AED 475 for 5-6kg (11-13 pounds).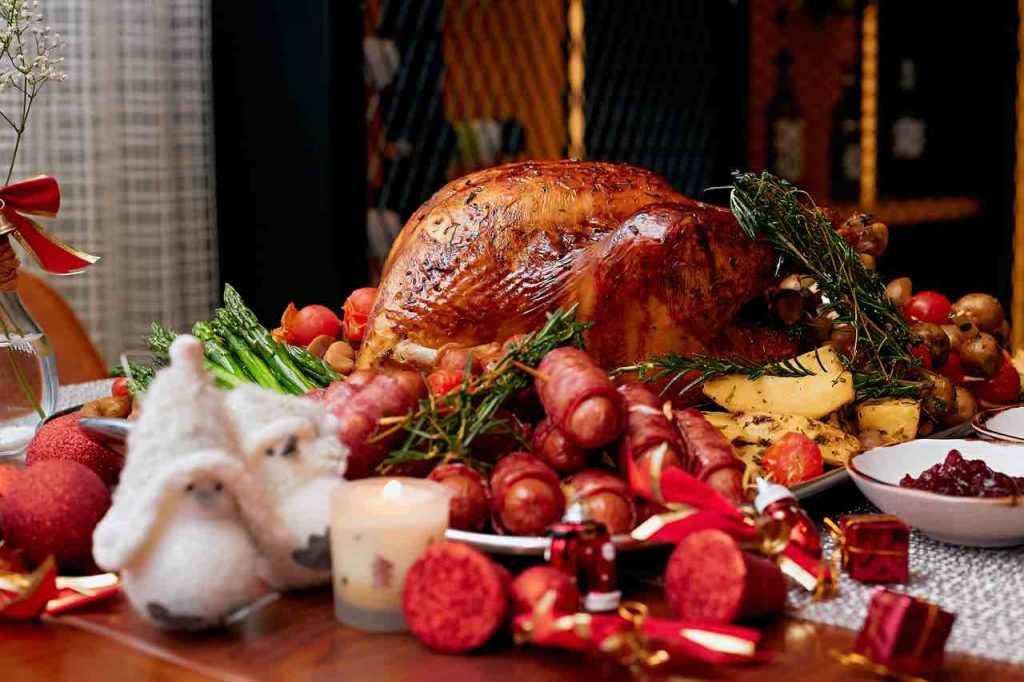 Christmas Business Lunch at Manzoni Bistro & Bar Weekdays 00.00 – 15.30
Come along with your loved ones & colleagues to our Christmas Business at Manzoni Bistro & Bar and be surrounded by the joy of the festivities!
Enjoy the festive touch in our menus and share the spirit of the Festive Season.
Group rates are available upon request.
Christmas Eve Bistro/Bar for excellent informal dining
Your Christmas Eve will be memorable with dinner at Manzoni Bistro & Bar. Seasonal tunes set the mood with an extensive a la carte food & drinks menu. Santa will drop in at some point too.
Christmas Eve & Christmas Day Special Event
Bring your family and friends to have good old-fashioned fun and enjoy a classic traditional Christmas buffet with all the seasonal favourites:
· Turkey with gravy and all the trimmings
· Tender roasts and meat cuts
· Irresistible festive log, mince pies and sparkling party puddings
· Great drinks list
Special kids' activities and live entertainment with a personal appearance by Santa!
Half price for kids 9-12 and under-9s eat free
When: Christmas Day 13:00 – 16.00 + Christmas Eve 19.30 – 22.30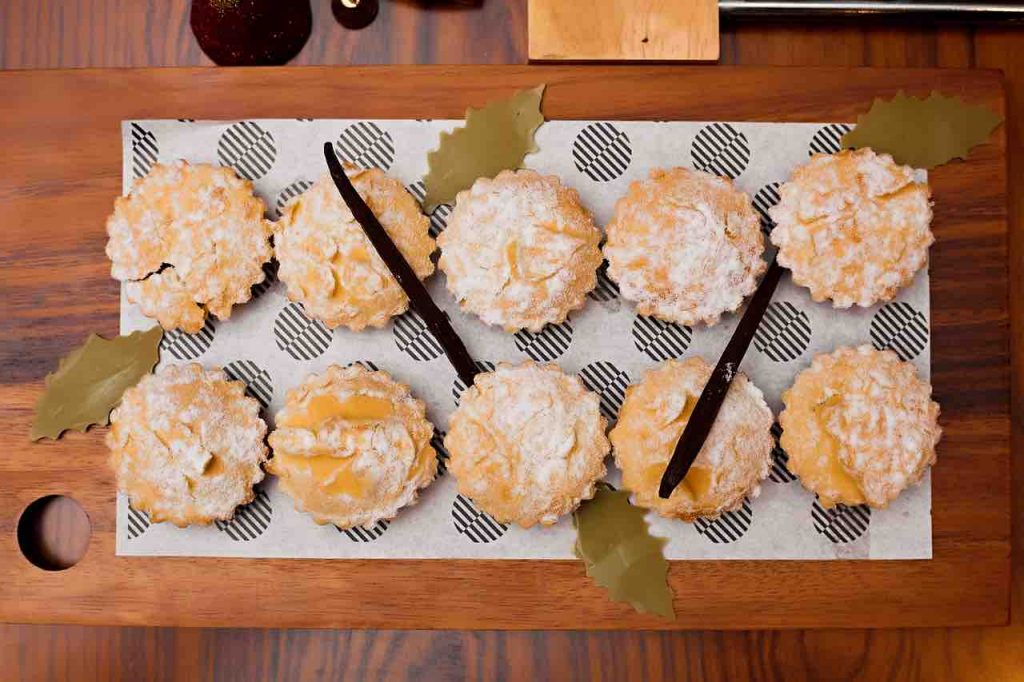 Fire and Ice on New Year's Eve!
Extravagant buffet dinners (20:00 to 02:00) are a super prelude to late night partying. Ring in the New Year in style and pizazz with your choice of two restaurants. A well-chosen buffet selection at Seasons or a Glamorous Buffet Dinner at Manzoni. It's an upbeat event with both of them glitzed and dressed in a Fire and Ice theme and live music.
Half price for kids 6-12 and under-6s eat free.
What's great about Pullman Dubai JLT for Christmas?
Less than 30 minutes from Dubai International airport (with shuttle to the hotel), it's right on the corner of Damac Properties metro on the Red Line. Because the Metro joins with Dubai Tram you have links to everywhere you want to go. Free parking and valet parking too. It's close to the lovely Marina, Emirates Golf Club, TECOM business districts and Dubai's main shopping destinations. Pullman Dubai JLT is an upscale hotel and apartments base with the best staff you will find in the Middle East – so say very many online reviews by delighted guests. Experienced travellers know very well that it's the people that make the difference.
20% off early bird bookings by December 15
Get your plans for Christmas and the New year put to bed. Call them now.
Find out more
T: +97145671159
W: HERE