Yachts
Ferretti Group's CRN Launches Its Second-Longest Yacht at 79m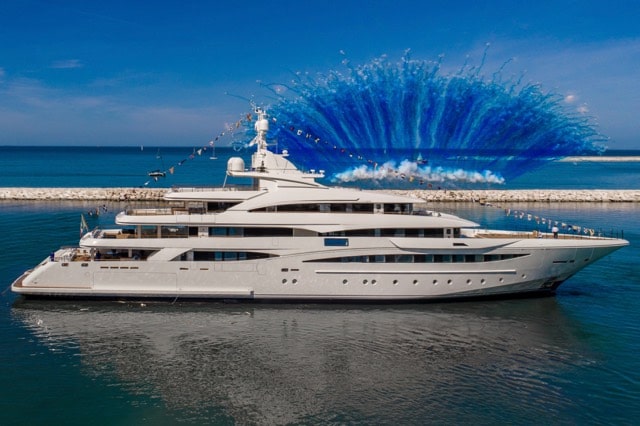 Part of Italy's Ferretti Group, CRN launched the beautiful 79m M/Y 135 in a lively event in Ancona attended by over 1,000 people.
Ferretti Group's CRN staged a spectacular launch ceremony in Ancona for the 79m M/Y 135, a fully custom steel and aluminium megayacht. Over 1,000 people, including many who worked to design and build her, witnessed the occasion at an elegant private ceremony, where the magnificent megayacht took centre stage, with spectacular fireworks among the entertainment.
With a length of 259ft and a beam of 13.5m (44ft), the M/Y 135
is the second-longest yacht ever built by CRN, behind only the 80m Chopi Chopi launched in 2013. Zuccon International Project and Laura Sessa both worked on Chopi Chopi and the two design firms reunited for the yard's new 79m build.
Zuccon, a long-time collaborator with CRN, was responsible for the smooth profile and sleek lines of the new megayacht, Laura Sessa was again in charge of interiors, while CRN's in-house team handled the engineering.
Nearly 200 professionals – project managers, project architects, engineers, technical designers and specialist craftspeople – worked on the vast yacht, while construction of the project was represented by Richard Hodgson of Mega Yacht Solutions.
The yacht has five decks accommodating 12 guests in the owner's suite and five guest cabins, as well as an enormous 39-strong crew. The yacht also features a lavish beach club that opens on three sides for a panoramic seaside experience.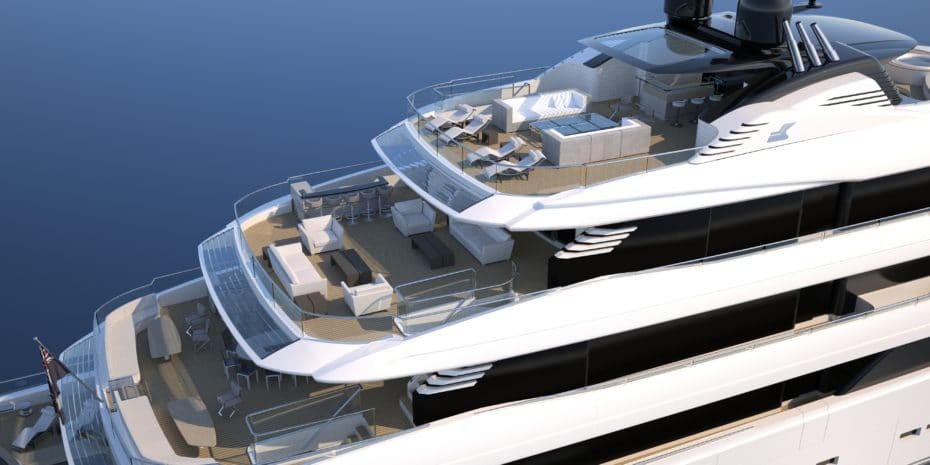 Alberto Galassi, Chairman and CEO of CRN, and CEO of Ferretti Group, said: "Giò Ponti used to say that the interior decor of a ship spoke volumes about the standards of the civilisation that offered its hospitality on that ship.
"With the new 79m yacht by CRN, I would say that both the exterior and the interiors – and in general the impeccable design of the whole ship – are a glowing testament to the supreme skill and construction excellence that are the hallmark of our historic yard in Ancona.
"M/Y 135 is a wandering work of nautical art that will be a worldwide flagship for the dazzling mastery that only Italy at its best can create."
CRN is currently working on several other projects including a 62m build due for delivery this summer, further 70m and 62m models, and a new custom 60m all-aluminium motoryacht with interior and exterior design by Nuvolari-Lenard.