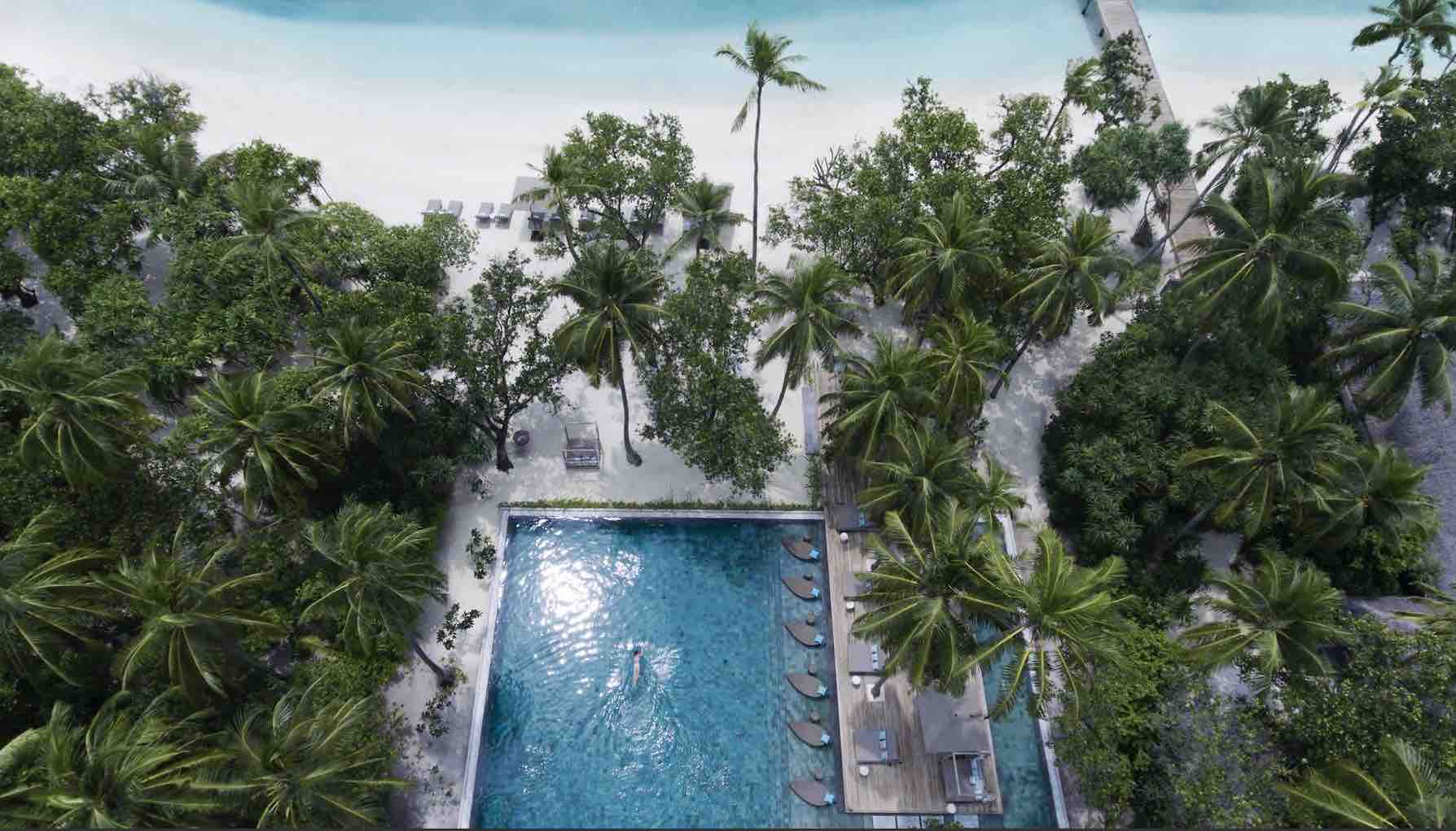 Baa Atoll, Republic of Maldives

Drawing on rich family traditions and values, Vakkaru Maldives makes an ideal destination for families to reconnect with each other in a luxurious tropical island setting in the heart of Baa Atoll. As one of the resort's commitments to ensure that vacationing families get the most enjoyment out of their Maldives getaway, Vakkaru Maldives launches special FAMILY AFFAIR offer with complimentary stay, meals and return island transfers for up to two children below 12 years of age, when booking minimum seven nights directly on vakkarumaldives.com.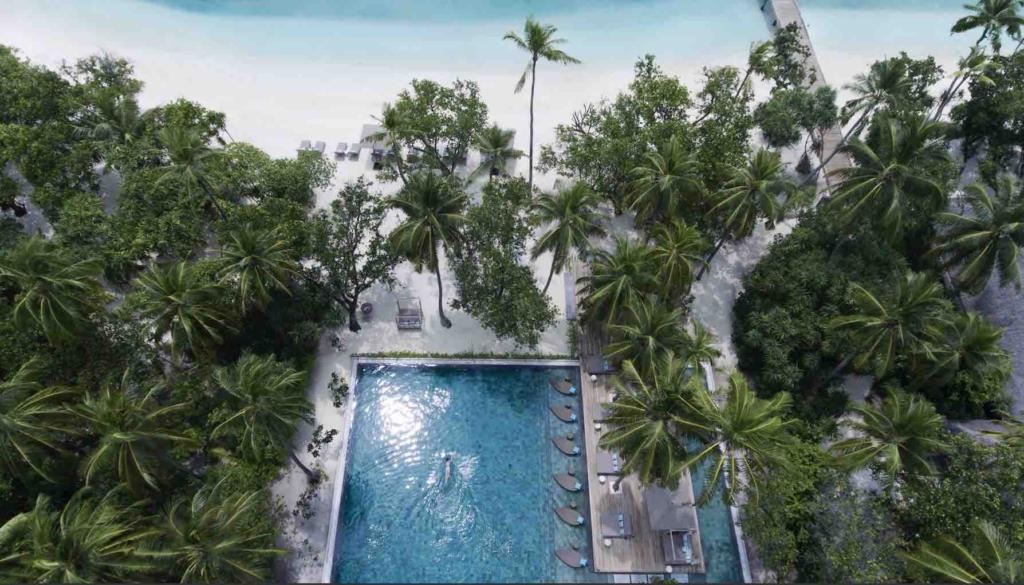 "We are dedicated to creating enriched timeless memories for all of the guests including families. In Vakkaru Maldives, we ensure that families are well catered for with our high standards of service and a range of facilities and engaging activities that allow them to rest and relax in a tranquil retreat but at the same time having the chance to explore what the island has to offer," said Nicholas Mason, General Manager.
Guests can choose various family-friendly villa categories including Beach Family Pool Villa, Two Bedroom Beach Villa, Lagoon Villa, Over Water Pool Suite and Four Bedroom Residence. To create enjoyable yet convenient stay experience, complimentary baby bath amenities are provided for children below two years of age while baby cot, baby stroller, bottle sterilizer and warmer, as well as monitor device are available upon request.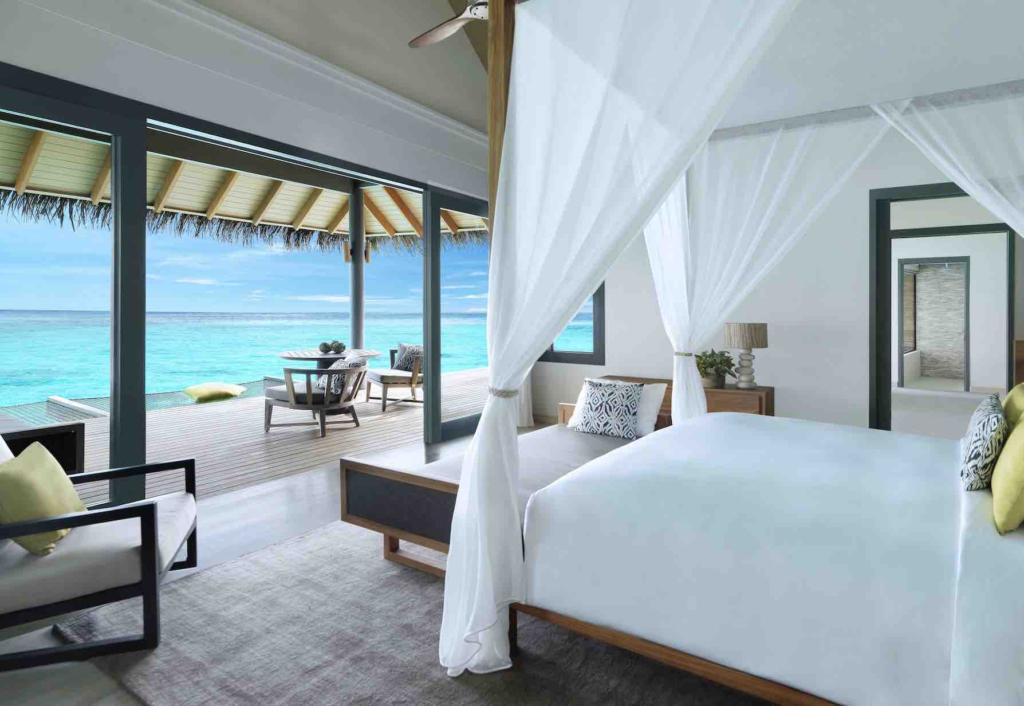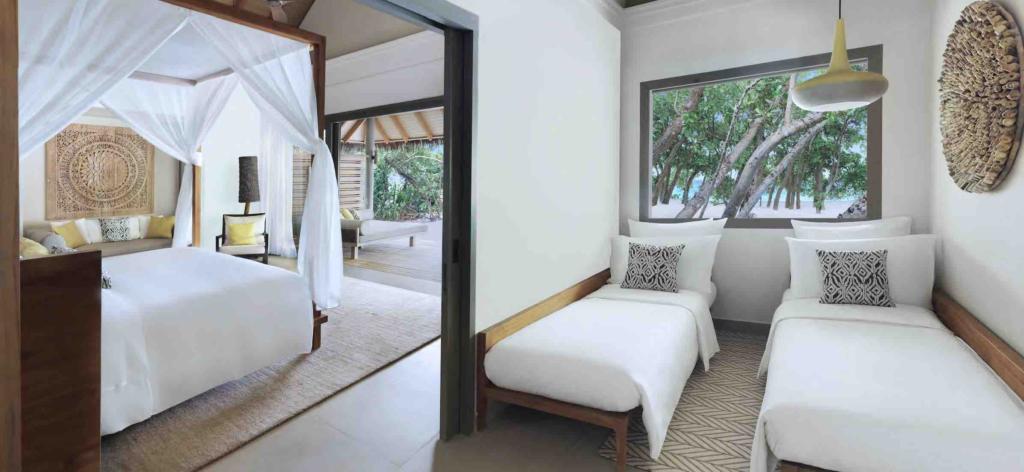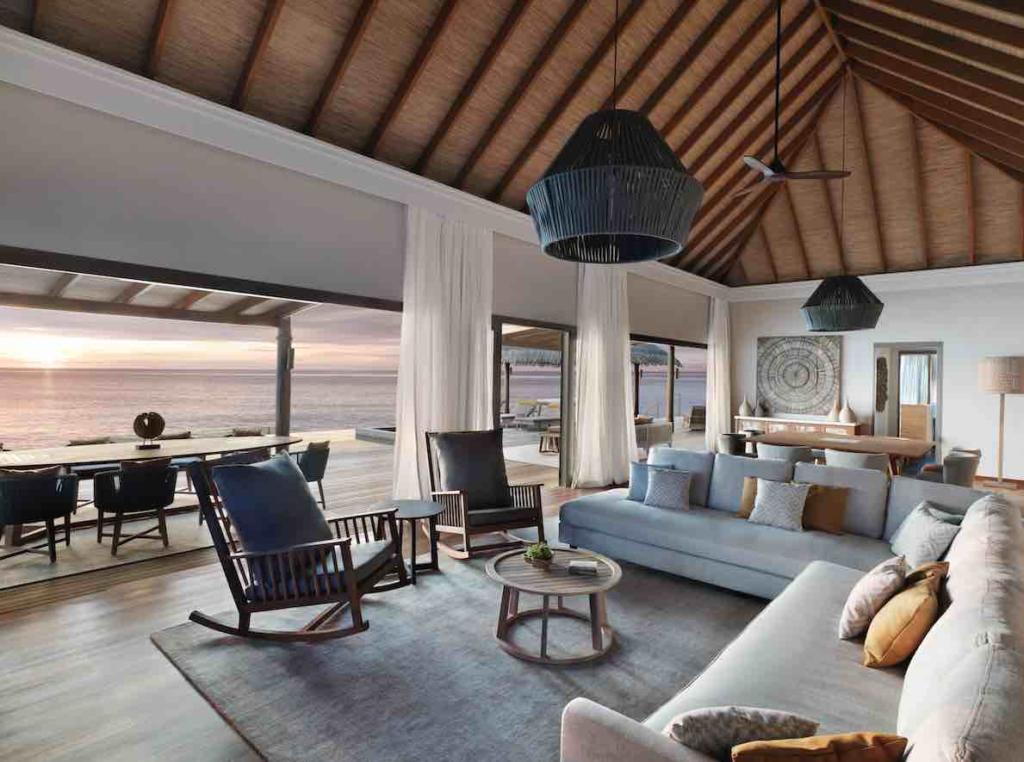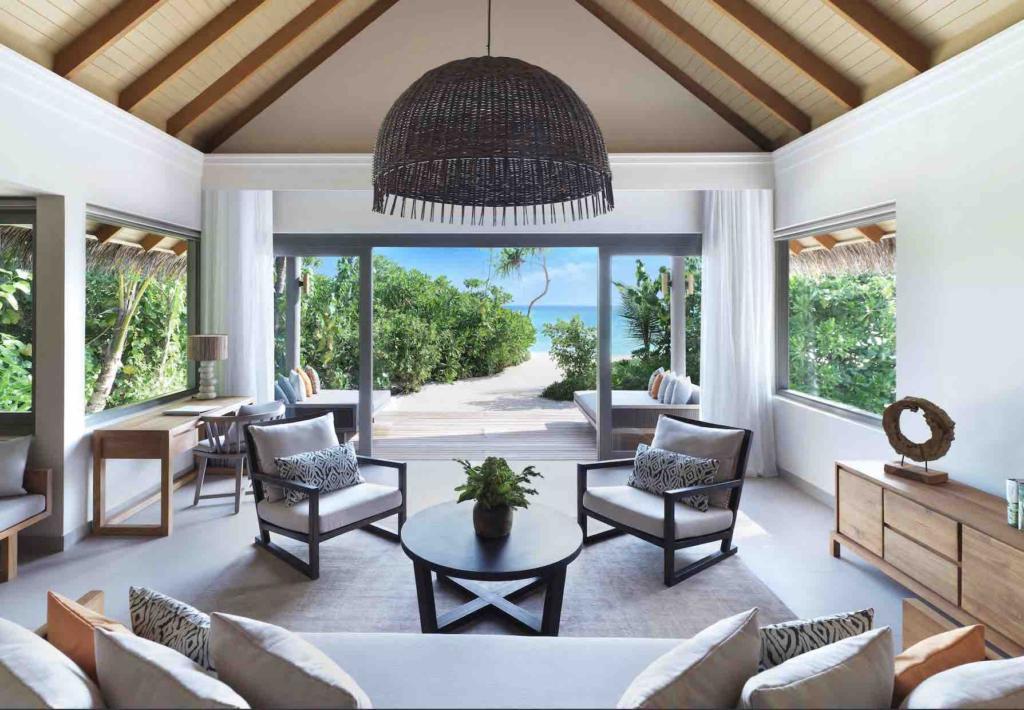 An indulgent dining choices from across the world are served in four restaurants and two bars, offering the perfect environment for the entire family. Daily buffet breakfast in Amaany features a mini kids' buffet and thoughtful children's menu is offered in the restaurants for lunch and dinner. A family cooking class with the Chef in the Organic Farm creates a bonding time for all family members while learning how our gardeners grow organic produce on the island.
Little islanders will be in good hands of our certified team members at Parrotfish Club that offers extensive facilities and activities for children aged between 3 and 12 years. Indoor arts, craft, play and activity areas have been designed to capture the imagination of the little ones and the outdoor exploration space features a children's pool with mini sun loungers. Family with children from three to 12 years of age is entitled to complimentary three hours babysitting service per stay.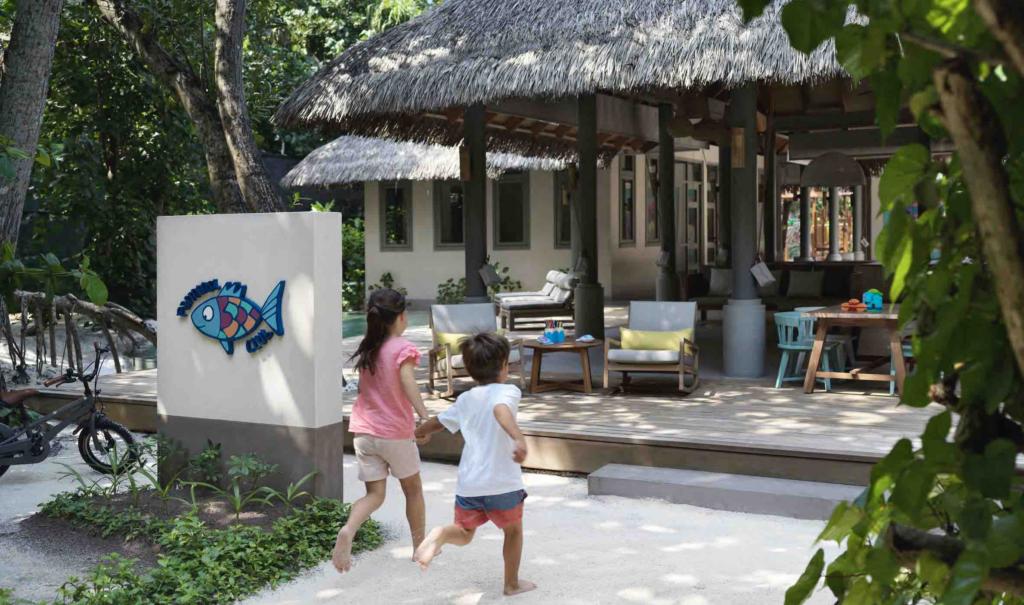 A haven of fun for family members of all ages are in store with scheduled activities at Coconut Club that is equipped with pool tables, two table tennis tables, foosball tables, board games, lounge and reading area. For an invigorating day spent out at sea, a variety of excursions and water sports activities for all ages including kayak, diving and bubble maker, snorkeling in the house reef, fishing, sunset cruise, local island visit and expedition with a marine biologist are provided by Splash. While the little ones are occupied with endless fun activities, parents can pamper themselves and find inner serenity with expert therapists at Merana Spa.
Experience a stay at Vakkaru Maldives, a haven of serenity for families seeking an intimate getaway in one of the most desirable destinations on earth. For further information about our family-friendly facilities, services and special offers please visit vakkarumaldives.com.
About Vakkaru Maldives
A secluded tropical island resort in a UNESCO Biosphere Reserve, Baa Atoll, a scenic 25 minutes north of Male International Airport by seaplane, Vakkaru Maldives offers guests a holistic approach to unassuming luxury and cherishable experiences as you discover the warmth and affection of its people.
Blessed with timeless ocean views, white sandy beaches and nurtured by nature, the resort boasts an extensive selection of accommodation featuring 125 contemporary beach and over water villas and suites with Maldivian rustic charms. An indulgent dining choices from across the world are served in four restaurants, two bars and a wine cellar, specializing in global cuisine with Maldivian twist, Italian, Japanese, Southeast Asian as well as luxury beach grill.
Engaging experiences abound for everyone, every day at Vakkaru Maldives with a variety of water sports and excursions await at Splash, two tennis courts and a badminton court at the Sports Fields, recreational activities at Coconut Club, Parrotfish Club for children below 12 years of age, 24/7 overwater gymnasium with personal trainer as well as pampering head to toe treatments at Merana Spa.
Vakkaru Maldives has become the latest addition to Global Hotel Alliance's (GHA) award-winning DISCOVERY loyalty program under the curated "Ultratravel Collection" that features premium brand of exceptional hotels and resorts from around the world, hand-picked for the most discerning travelers. DISCOVERY has three membership levels: Black, Gold and Platinum which rewards members with exclusive benefits, including room upgrades and complimentary access to Local Experiences for exceptional travel adventures that immerse in the rich culture and traditions of each destination.
For more information about Vakkaru Maldives, contact:
Vakkaru Island, Baa Atoll, Republic of Maldives
Telephone +960 660 7000
Email info@vakkarumaldives.com
Website vakkarumaldives.com