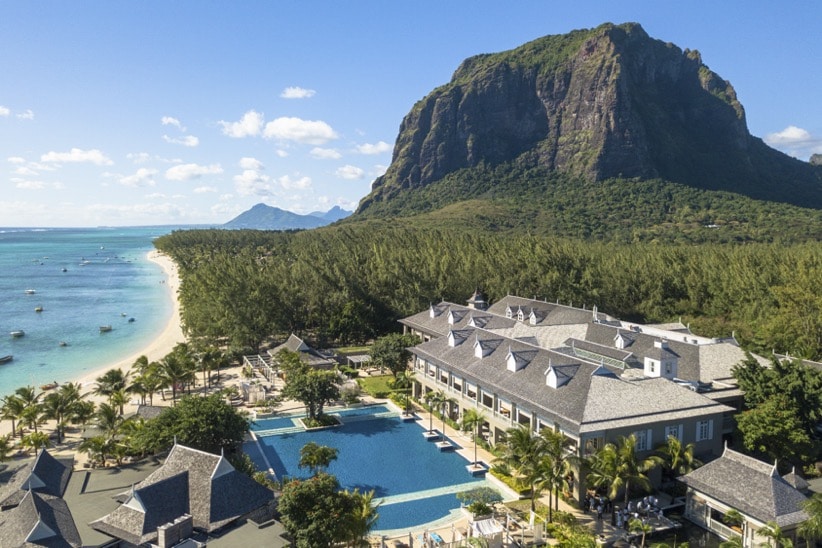 Elevated luxury with an in-room en suite spa of your very own. Select a wonderful treatment provided in your private spa by the therapists of the Iridium Spa. All in an exquisite Indian Ocean setting at The St. Regis Mauritius Resort.
Take indulgence and luxury to new heights with your own in-room spa. Choose your treatments delivered by the highly professional experts of the Iridium Spa at the St. Regis Mauritius Resort.
A brand new package tempts you at this most exquisite and highly-praised Indian Ocean beach resort nestled on the stunningly beautiful Le Morne peninsula in south-western Mauritius.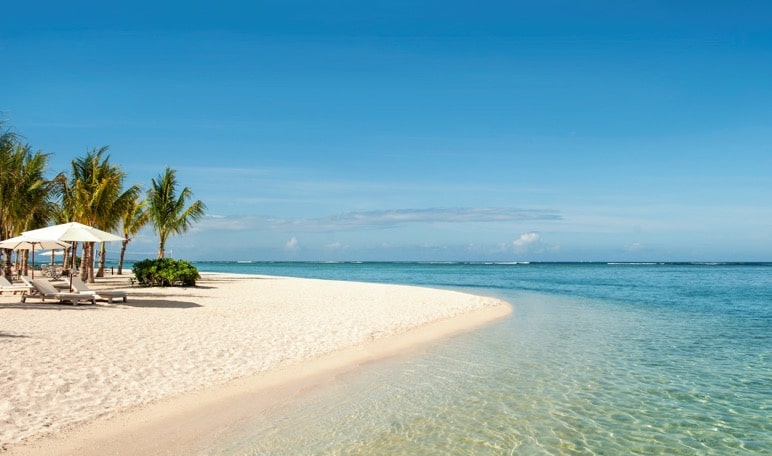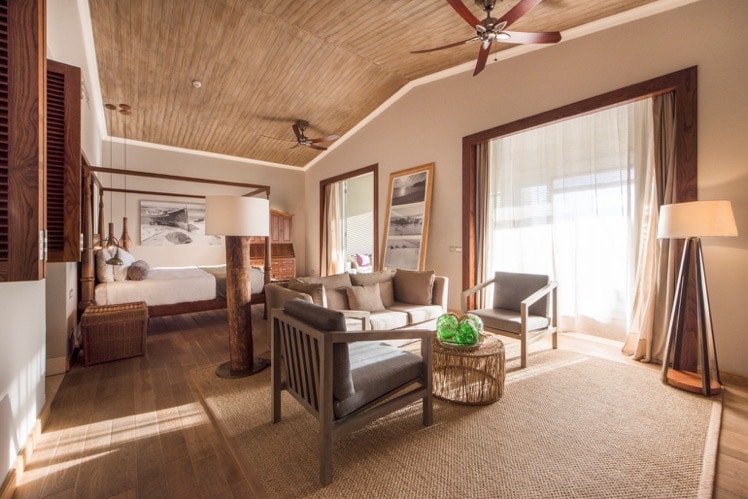 Personal butler and elegant afternoon tea
The special package is exclusive to guests of the Manor House Spa Suites and Grand Manor House Spa Suites. Your personal spa ritual occurs within your dedicated en-suite spa area, complete with two massage beds. Enjoy total escape with this immersive sensory service.
Your attentive but discreet personal butler sees to your every whim during your stay at these gloriously decadent suites. Want your curtains drawn or a superb cup of coffee? No problem!
Typical English afternoon tea is served every day – elegant and dainty. This has to be experienced to be fully appreciated. Delicate morsels with tea of your choice – or any beverage.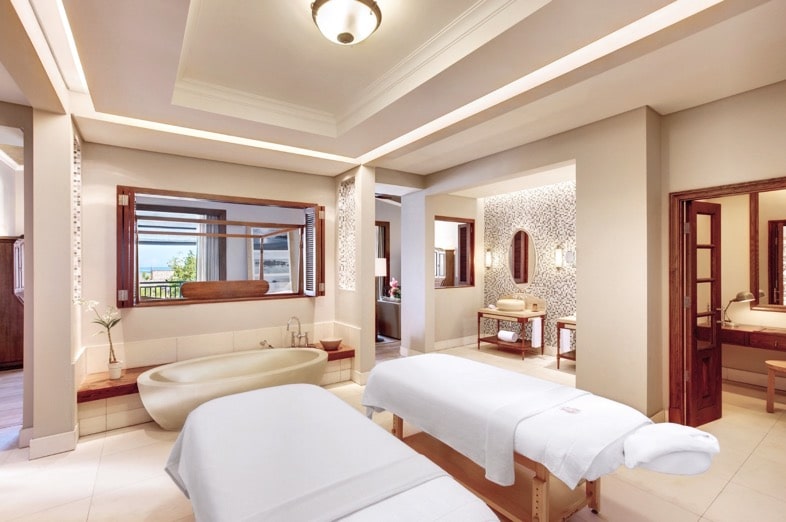 It's all set in a jewel of paradise by the Indian Ocean
The location is unmatched for beauty and the facilities are second to none. Set by long pristine white coral sands and sheltered turquoise lagoon with coral reefs, you are enticed to enter the magic of the setting with its. amazing sunsets.
The colonial style buildings evoke an era of style and elegance, and the impeccably maintained grounds are clothed in flowering plants, frangipane, banyan and palm trees.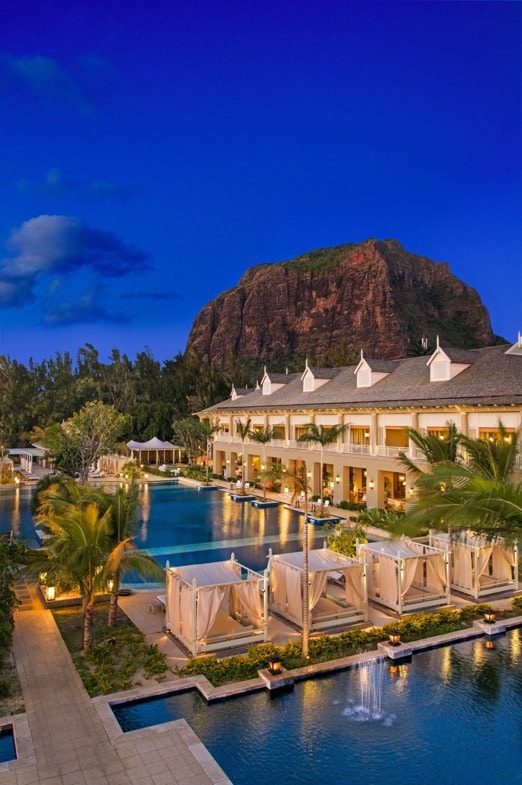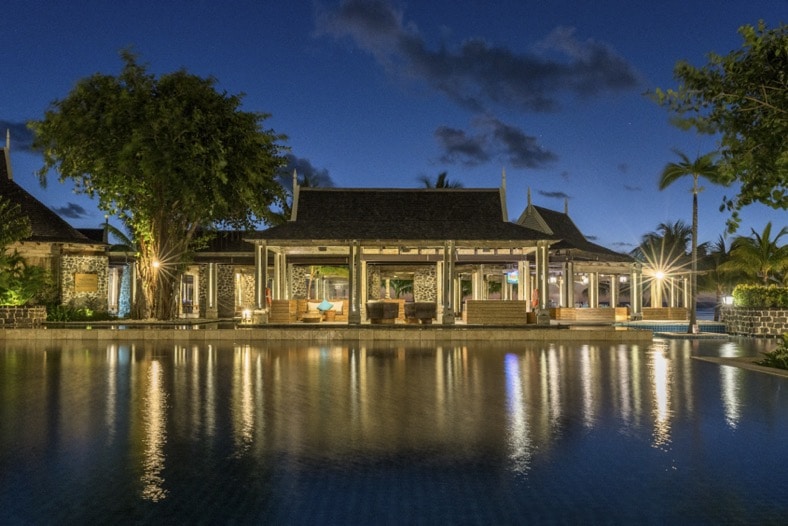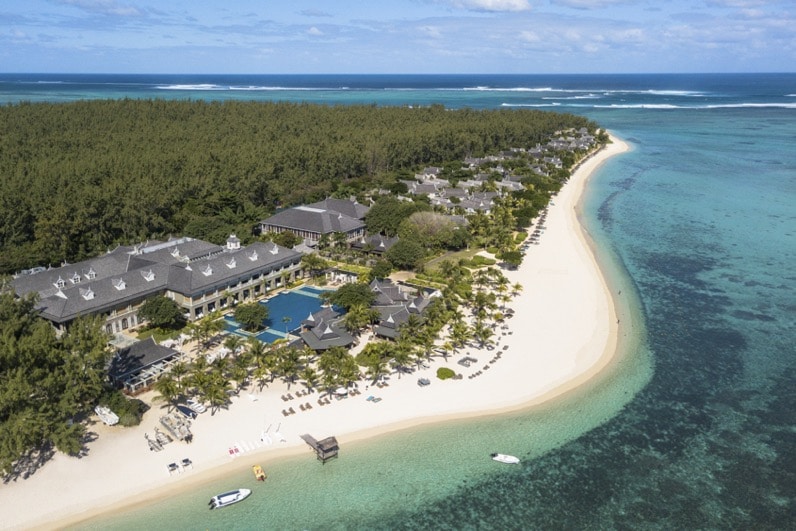 Restorative lazing or extraordinary activities – the choice is yours
Have you ever done horse riding that encompassed a beach and swim ride? Borrow a bicycle and explore Le Morne. Take a dolphin swim, a scuba dive, or try big game fishing.
Make the most of the watersports centre for water skiing, kayaking, kite surfing and stand up paddling. Enjoy a daily game of tennis when you book a court.
These are just some of the outdoor options. Indoors, explore the photographic studio
Or simply lounge under shades on the turquoise towels laid out for you on the beachside and poolside deckchairs. The beach staff will fetch any drinks or snacks you choose. Read and soak up the beauty all around you.
Dining choice of cuisines in 5 restaurants
The food, drinks and service are up to and beyond 5-star luxury hotel standards. Each restaurant has its own unique theme and character, offering a la carte menus or buffet style options.
Get more details here
Find out more about this exclusive luxury in-room spa package with private butler service and afternoon tea. Explore all the superb facilities and the wonderful setting.
Browse the: St. Regis Mauritius Resort website.
For booking details and tariffs, phone +230 403 9000