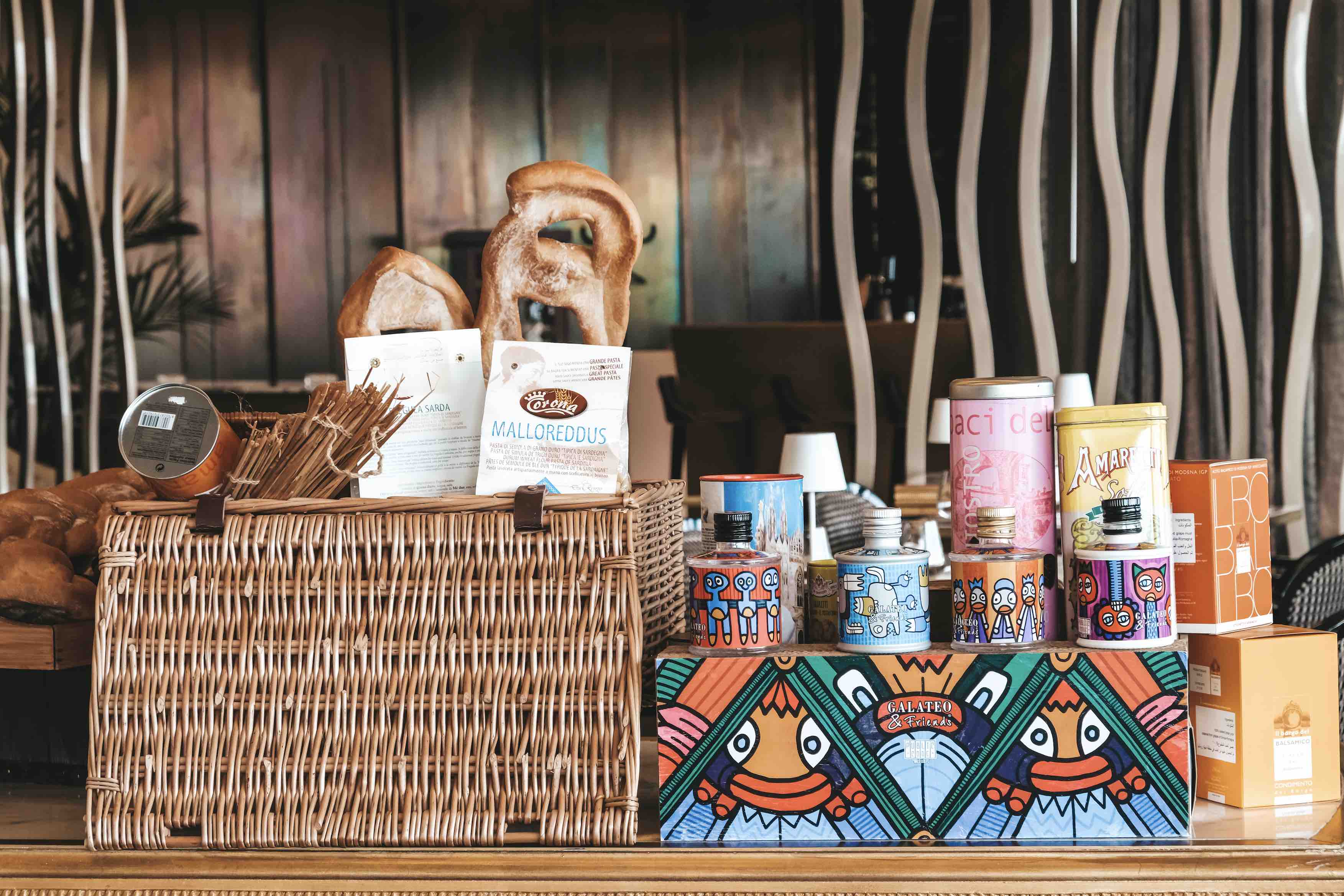 One of Abu Dhabi's very best Italian restaurants has got even better! BiCE at Jumeirah at Etihad Towers already has a glowing reputation. The challenge was to improve it. See how the culinary team achieved that with aplomb and great menu additions.
How do you make the best even better? That's the challenge the culinary team at BiCE tackled with great enthusiasm.
Come along and see how well they succeeded!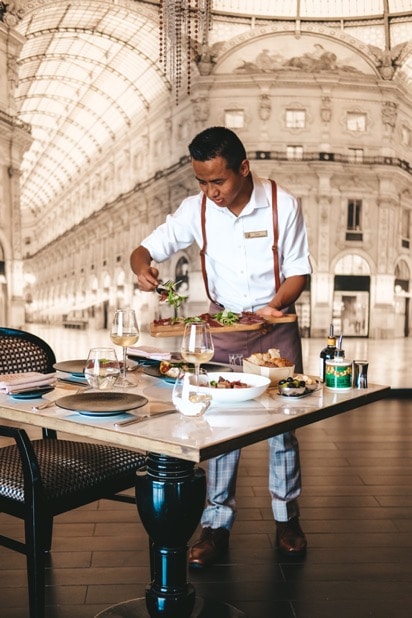 The backstory of this superb Italian dining experience in Abu Dhabi
BiCE at Jumeirah at Etihad Towers has long been praised as possibly the best Italian restaurant in town. Praise frequently comes from native Italians, which is true acclaim and it's well founded.
The chefs are Italian, much of the fresh ingredients ate sourced from Italy, Sicily and the Mediterranean where possible, and the techniques are classic. The result is a dining experience that you would find in the best establishments in Rome, Milan or Naples.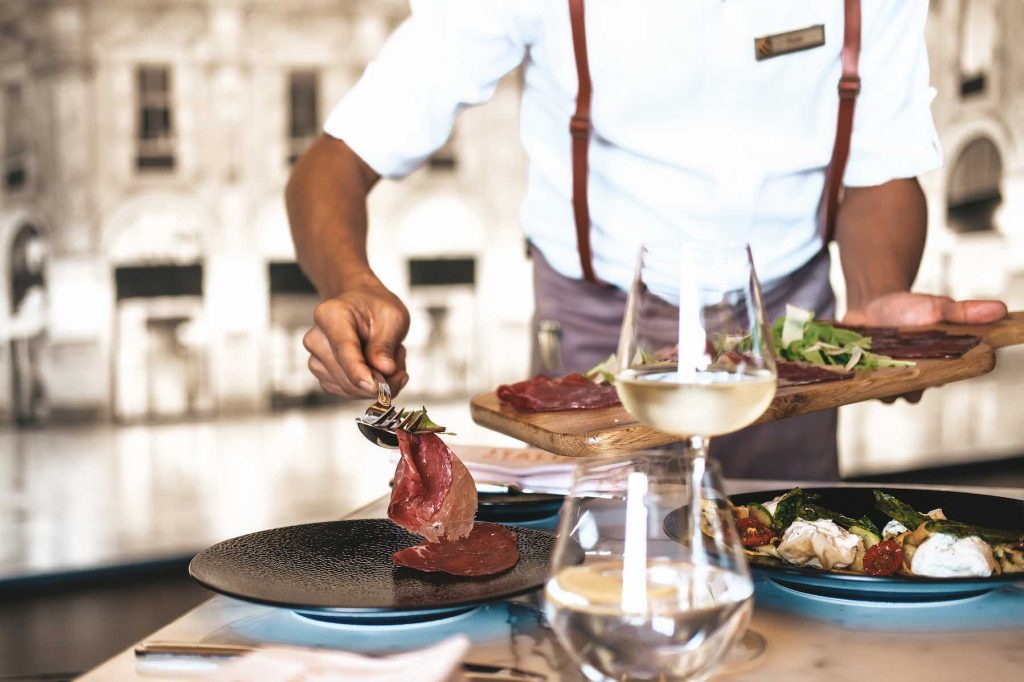 The challenge to make it even better
No great restaurant sits on its laurels. The trick is to retain the great old favourites that regulars love while tempting their taste buds with new and delicious menu options and concepts.
The culinary team took two approaches:
Innovation #1 – Added rustic elements so that the produce shines through. They succeeded by introducing cooking techniques that saw Sea Bass Cartoccio, Veal Saltimbocca, whole Roasted Baby Chicken and other succulent dishes added to the menu.
Innovation #2 – Expanded menu choices for sharing to make the whole social aspect of dining more enjoyable and satisfying. Now you will see appetisers and mains designed specifically for groups of friends and families. That adds a new more inclusive experience to what was already a renowned restaurant.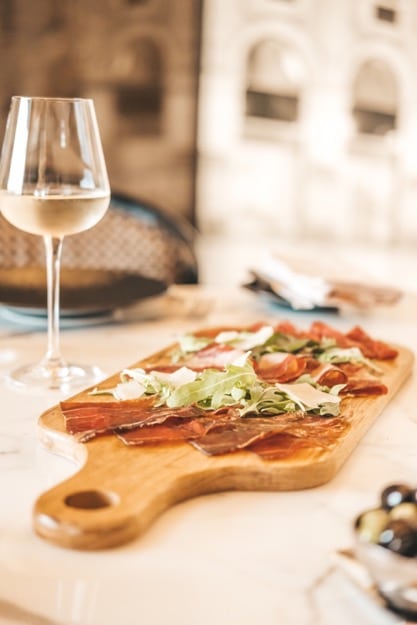 The best of BiCE is still in evidence
If you haven't already enjoyed BiCE at Jumeirah at Etihad Towers, then you simply must make a point of putting it in your diary. There are good reasons why it is firmly established as a favourite both with returning guests and regular city dwellers who appreciate the finer things in life.
It's best described as authentic dining with a combination of modern and traditional Italian cuisine. The restaurant exudes a contemporary and cosy ambience that sets the tone for an excellent lunch or dinner, with exemplary and friendly service.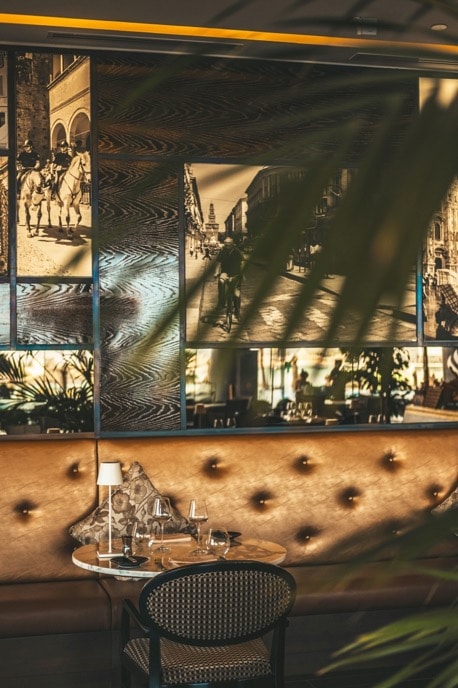 The great location and excellent dining options
It's a lovely calm area by the sea with a choice of indoor or al fresco dining. Guests have remarked on how much they enjoy the great view across the beautiful swimming pool to the beach and the sea beyond.
The ambience is just lovely, both indoor or by the pool outside.
BiCE Opening Times:
Lunch: 12:00 – 15:00
Dinner: 19:00 – 23:30
Contact:
jadrestaurants@jumeirah.com
+971 2 811 5666
Website: jumeirah.com/bice