Yachts
Enormous yacht and boat show returning to Dubai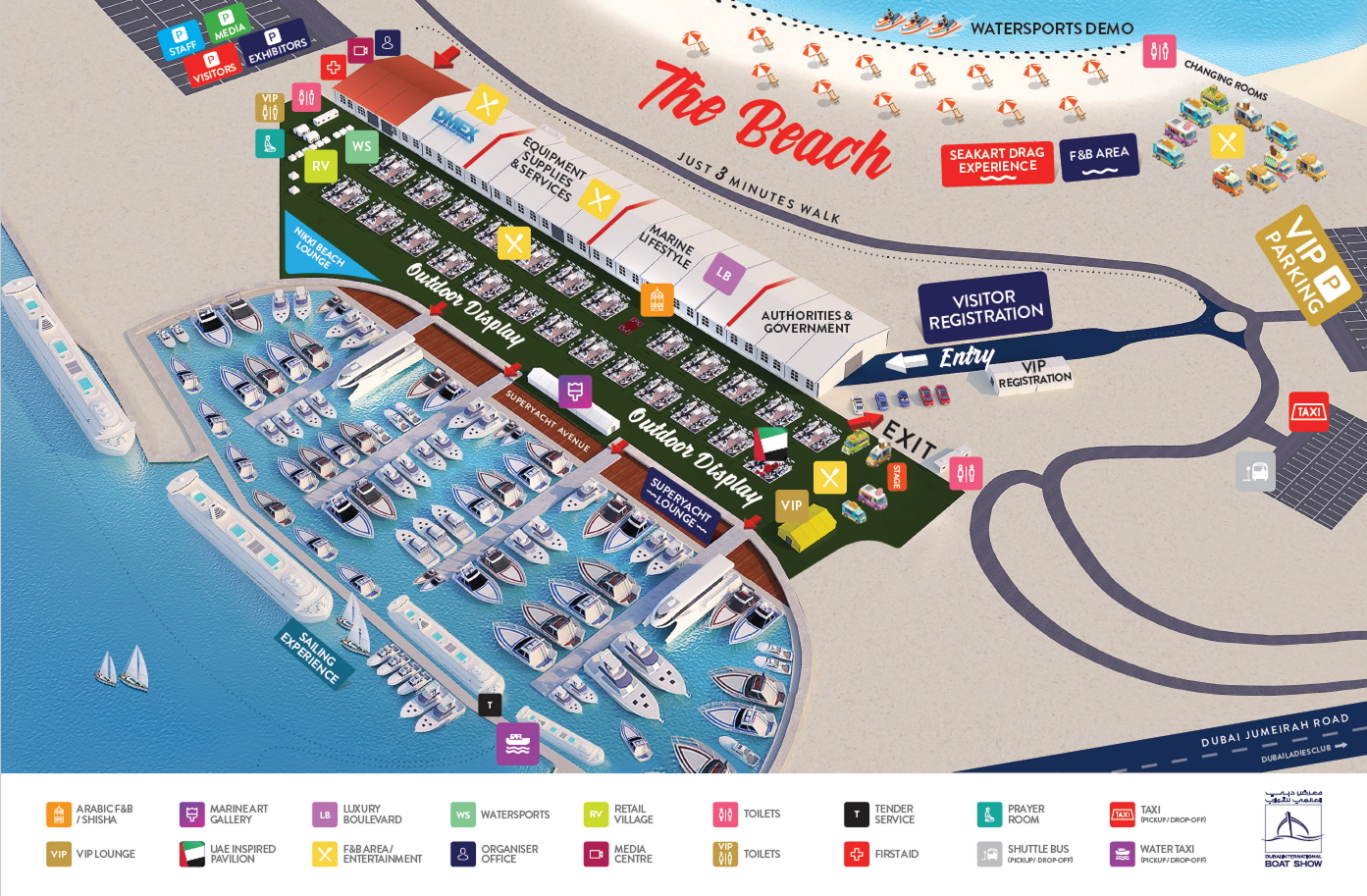 Huge five-day extravaganza back in town from february 27 until march 3
The Dubai International Boat Show is back to 2018, with the city taking centre stage to host one of the biggest, most extravagant and best attended marine shows in the world.
Taking place between Tuesday February 27 and Saturday March 3, the Boat Show is moving to The Dubai Water Canal for this year. The organisers behind the show have called it "one of the world's most influential lifestyle events," which "will now be placed on the world map for its glamour and awe-inspiring yachting splendour".
Consider our interest already piqued. So what's going to be on show?
Well, what caught our eye instantly is the world's first electric-powered catamaran, operated by none-other than electric car specialists Tesla. The 72-metre-long superyacht Serenity will be on display, plus three new launches from Sunseeker, Britain's largest boat builder.
Aside from the supersized, there will also be a bunch of super-fun sea toys to take a look at. Dubbed the "go kart of the sea" a new jet ski-meets-inflatable boat is set to be launched at the show; plus Yamaha Sea-scooters and a really exciting launch called Project Neptune, a luxury submersible project designed in collaboration with Aston Martin.
There's also going to be live music, food trucks, entertainment, stand-up paddleboarding yoga, paddle safaris, windsurfing, free daily sailing trips and even a water-based drag race.
Tickets are available on the door for Dhs65 per day, with the show open from 3pm until 9.30pm every day.
This is one you'll definitely want to get in your calendar.
Dhs65. Tue Feb 27 – Sat Mar 3, 3.30pm-9.30pm. Dubai Water Canal, next to Jumeirah Beach Park, Jumeirah St, www.boatshowdubai.com