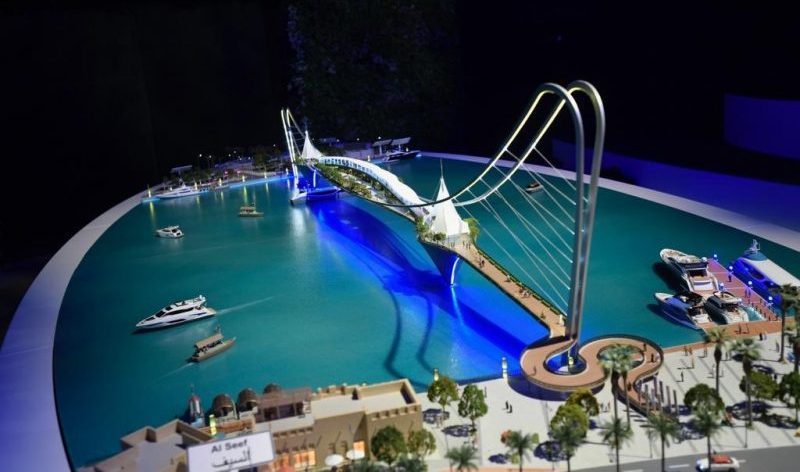 Sheikh Mohammed has approved a series of new projects being undertaken by the RTA
An "iconic" footbridge across the Dubai Creek offering "stunning" views of old and new Dubai was one of the many projects approved by Sheikh Mohammed bin Rashid Al Maktoum, Vice President and Prime Minister of the UAE and Ruler of Dubai.
The Sky Garden project, being undertaken by the Roads and Transport Authority (RTA), aims to become a major tourist attraction in the emirate.
Measuring 380 metres in length and 60 metres in height and spanning an area of 3,422 square metres, Sky Garden will connect many of the city's landmarks along the shores of Dubai Creek.
It will also offer multi-level lanes for cycling and running and feature commercial outlets and naturally shaded areas, a statement said.
A project undertaken by RTA in cooperation with Careem to operate 3,500 bicycles at 350 stations in Dubai was also reviewed by Sheikh Mohammed.
The project will be the first bicycle-pool phased programme of its kind in the region, the statement said.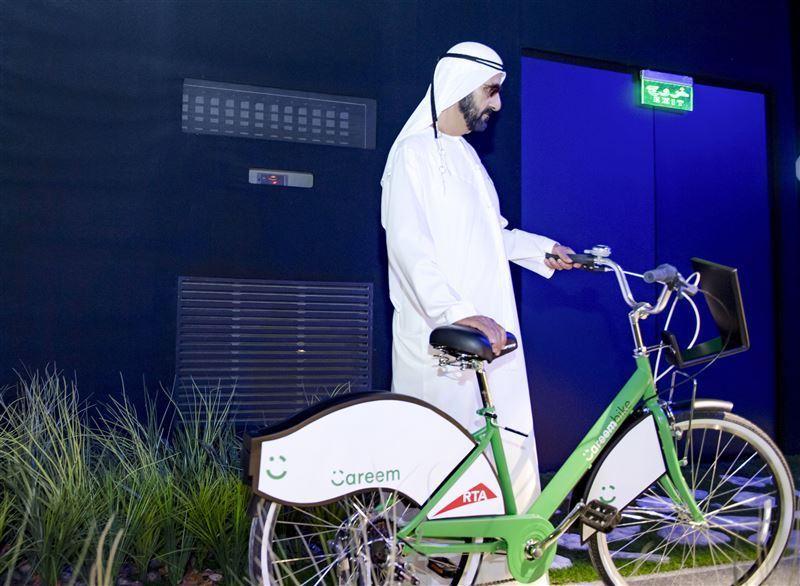 Careem will use smart features to track bicycles, predict high occupancy areas, and connect all bicycles through GPS. It will also operate solar-powered bicycle racks and connect them to a wireless network.
People can hire bicycles with their credit cards, NOL cards or smartphone apps linked with the S'hail system.
Sheikh Mohammed also reviewed the Sunset promenade project, a new beachfront area spanning 80,000 square metres connected to Jumeirah Beach Walk focused on promoting family entertainment.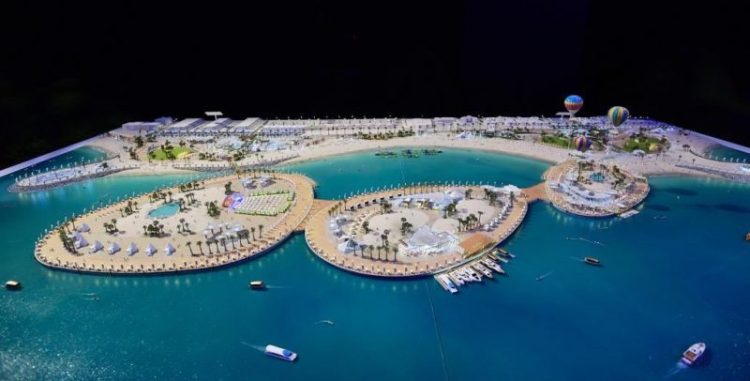 It includes beach areas and "several floating islands" with a total beach area of 107,000 square meters, in addition to green hills, sandy hills, parking lots, public facilities and retail spaces.
Sheikh Mohammed also reviewed Deira Plaza project, which spans an area of 35,000 square metres.
Featuring shaded urban parks, the project provides an urban public space for entertainment and for outdoor walking.
The plaza that is part of the project features spaces for events, hiking, public rest areas, and multi-storey parking.
Another project that was approved was the Sheikh Zayed Road promenade located between Dubai World Trade Centre and Financial Centre Metro Stations.
It utilises the area underneath the Dubai Metro viaduct to feature a green space stretching 2.5 km open for visitors to engage in walking and cycling. The walkways include three main points – Bazaar Street, Technology Park and Urban Park spanning an area of 54,000 square meters.
The RTA is also working on developing the Umm Suqeim promenade, to be located between Mall of the Emirates and Madinat Jumeirah running 1,500 metres in length over an area of 28,000 square metres. It has three main recreational areas for families: City Hub Plaza, Time Out Plaza and Village Plaza.
The project includes a landmark 110-metre pedestrian bridge above Jumeirah Street with dedicated cycling and running lanes, offering views of surrounding areas such as Burj Al Arab and Madinat Jumeirah.
Sheikh Mohammed was also briefed about the Skypods project, a suspended transit system that will link spots such as the Dubai Financial Centre and Downtown Dubai with Business Bay. Passing through the Happiness Street and running up to City Walk, the transit system will use tracks extending 15km in length.
The project has 21 stations and the capacity to transit 8,400 riders per hour per direction. With rail-supporting structures extending along the track, the project will maintain design harmony with the Dubai Metro stations, the statement said.
Sheikh Mohammed also reviewed the RTA's Smart Traffic Systems projects which aims to use AI to improve the infrastructure; the new design of public bus stations; and the progress of key road projects currently being implemented by RTA including the Dubai – Al Ain Road improvement project, the widening of Tripoli Street, the Shindagha Corridor, the Khawaneej Corridor and Mushrif Park project.
He also endorsed the RTA's five-year internal roads plan 2019-2023 which covers the construction of internal roads in several residential districts across Dubai.