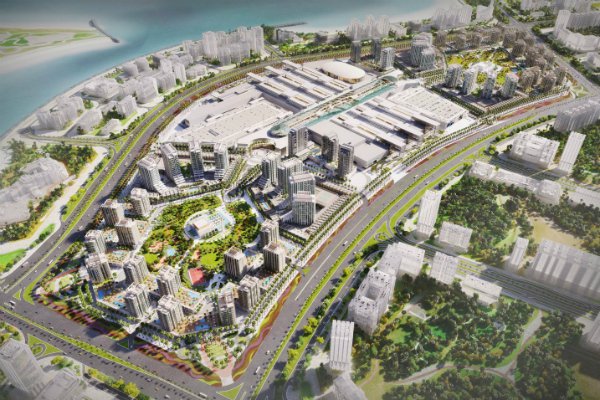 Deira Mall will have more than 1,000 shops, cafes, restaurants and entertainment outlets
Dubai developer Nakheel has awarded a Dhs4.2bn ($1.14bn) construction contract for its upcoming Deira Mall to United Engineering Construction (UNEC).
The company said the new shopping centre would be the Middle East's biggest mall with a total development value of Dhs6.1bn ($1.66bn).
It will have more than 1,000 shops, cafes, restaurants and entertainment outlets across 4.5 million square feet of leasable space, a 3.8 million sqft multi-story car park with 8,400 spaces and a retractable glass roof that will open during the cooler months.
Construction is due to begin on Nakheel's Deira Islands development in the first quarter and scheduled for completion in 2021.
The development forms part of Nakheel's diversification plans including Dhs16bn ($4.35bn) of retail projects spanning 17 million sqft. These include a new mall on the developer's Palm Jumeirah due to open next year
"Deira Mall combines cutting edge design, world-class facilities and a stunning location to bring a new dimension to Dubai's retail sector," said Nakheel chairman Ali Rashid Lootah.
"With its top-flight shopping, dining and entertainment offering, the mall will provide endless attractions for residents of Deira Islands, the wider UAE community and the millions of tourists who visit Dubai each year."
The mall will form the centre-piece of the nine-million-sqft Deira Central community on Deira Islands. Deira Central will have 50 residential and hotel towers, retail, mosques and fitness facilities.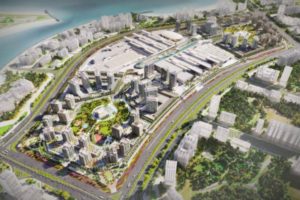 The wider islands will also have the world's largest night market with 5,300 shops and nearly 100 quayside cafes and restaurants. Construction of this is due to be completed this year.
Other projects under the master plan include a 800-room resort joint venture with Spain's RIU Hotels and Resorts, another 600-room resort with Thailand's Centara Hotels and Resorts and a 250-room DoubleTree hotel with 200 serviced apartments.
The four Deira islands will span 15.3 square kilometres, add 40km to the coastline and be home to more than 250,000 people when completed.