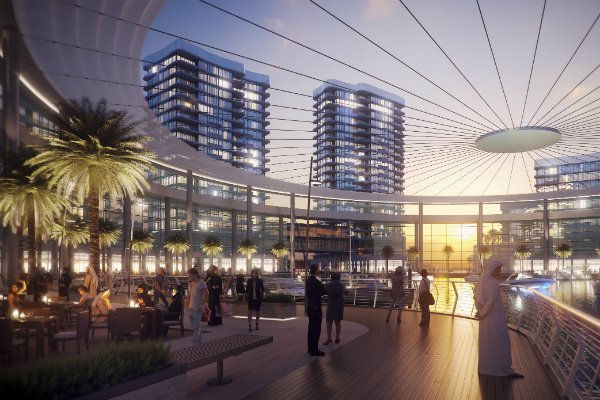 Marsa Meydan is intended to mimic Newport Beach in Los Angeles
Dubai developer Meydan announced the launch of a new waterfront community in Jebel Ali.
Marsa Meydan is intended to mimic Newport Beach in Los Angeles with a mixture of residential and lifestyle space.
Among the key features is a climate-controlled marina featuring a circular shade for the hot summer months.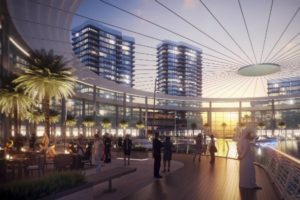 This will be connected to a network of canals running through the development, which will be lined with waterfront villas featuring pontoons and moorings.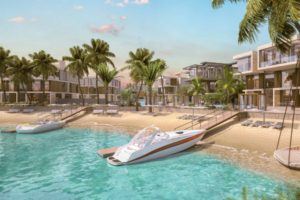 Other residences will include townhouses and apartments on the sea, and the development will offer parks with jogging tracks and beaches featuring a selection of water sports activities.
Meydan said it planned to include bike and electric car lanes and a hospitality component with a mixture of five- and four-star hotels retail areas and food and beverage outlets on the boardwalks.
A community centre, mosque, school, civil defence station and cinema are among the other amenities.
"Innovation sits at the core of the project as we embrace new technologies which allow us to enjoy fresh cool air at any time of year, shading the marina and boardwalk, yet still delivering a sustainably responsible environment which prioritises the everyday experiences of our residents and visitors," said Meydan City Corporation chairman and CEO Saeed Humaid Al Tayer.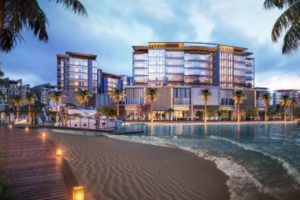 Meydan's other major projects include the 40.4-million-square-foot Meydan One development.
It will house 83,000 residents, break at least seven world records and include a 711m residential tower, civic plaza, 4km canal, berth marina, 5.3km of bicycle and jogging tracks, a 9km boardwalk, 300m of beach and a heritage village.