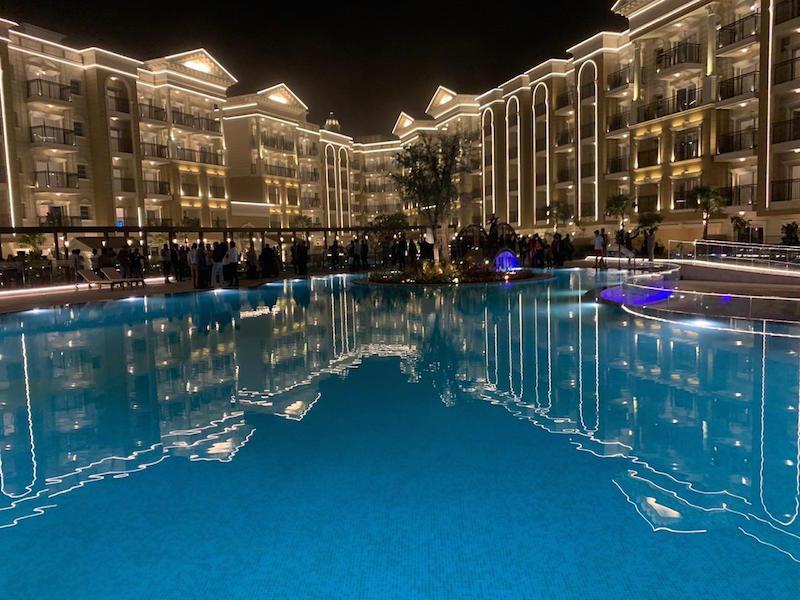 The luxury, resort-type residential project, will add 444 units to the developer's portfolio of delivered units
Dubai developer Danube Properties has announced the completion of Resortz, a Dhs300m luxury residential community project launched in 2017.
Resortz, designed to resemble a resort, features 444 residential units along with an open swimming pool, water features, outdoor catering, barbecue area and children's play area.
Additional amenities include a health club, tennis court, car parking, retail outlets and a green outdoor space, a statement said.
Resortz is Danube's seventh completed project out of the 13 residential projects launched by the developer so far.
The developer has a portfolio of 5,453 units, with a combined value of more than Dhs4.1bn. It has delivered 2,155 units with a combined sales value of Dhs2bn, which is close to half of the total portfolio value, the statement added.
"This is our third project to have completed in just seven months," said Rizwan Sajan, founder and chairman of Danube Group.
"In the year of the Expo 2020, we believe the demand for homes will soar. Many homes will be offered to tourists as holiday homes through different online channels, and our investors and buyers stand to gain from the rising demand this year."
The Danube Group ventured into the real estate market in June 2014, with the launch of the Dhs500m Al Furjan project, featuring 171 townhouses.
In 2019, Danube Properties completed its Starz project, and pre-completed its Glamz project, making up a combined 880 units.