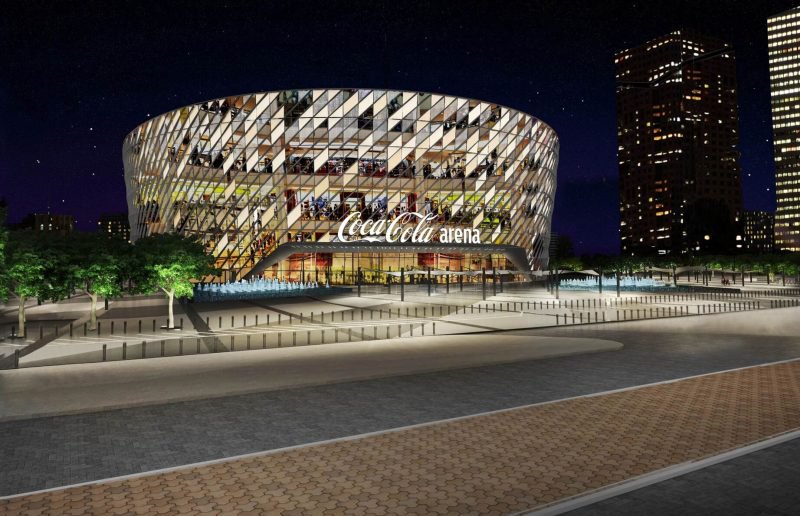 The 17,000-capacity Coca-Cola Arena is set to open in June this year
Dubai's upcoming multipurpose venue Dubai Arena will now be renamed Coca Cola Arena, after developer Meraas signed a 10-year agreement with The Coca-Cola Company for the exclusive naming rights to the venue.
Located at Meraas' retail and residential destination City Walk in Dubai, the arena will open to the public in June this year.
Owned by Meraas, the 17,000-capacity Coca-Cola Arena will have the ability to host large scale live events 365 days a year.
The fully air-conditioned indoor arena will feature end-stage, central and half-stage configuration capabilities. It can host major touring international artists, sporting events, comedy gigs, gala dinners, exhibitions and conferences.
It is also the biggest multipurpose arena of its kind between Istanbul and Singapore.
Meraas group chairman Abdulla Al Habbai said: "We are proud to have a company of such worldwide renown as Coca-Cola taking on the naming rights for the arena in the long-term. It is a testament to the unrivalled positioning of Dubai as a global tourism, leisure and entertainment hub."
Murat Ozgel, general manager of Coca-Cola Middle East added: "The arena will create another iconic landmark in the city attracting visitors from across the world. In line with Dubai's vision to create a smart and sustainable city, we are committed to making the Coca-Cola Arena a sustainable venue in line with our 2030 environmental goals."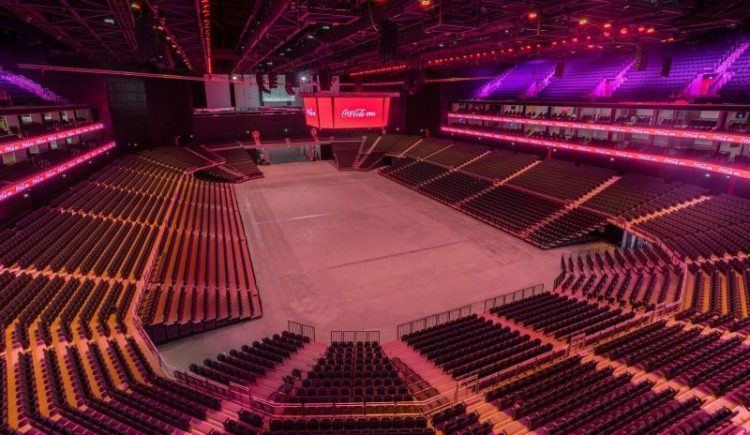 Construction work on the indoor arena was announced in 2016 and the building's façade has now been completed and fully installed, while the 42 hospitality and corporate suites are currently receiving their final touches.
Day-to-day operations for the venue will be handled by international venue management company AEG Ogden, who also operate London's O2 Arena, STAPLES Centre in Los Angeles, Mercedes-Benz Arena in Shanghai and Qudos Bank Arena in Sydney.
Guy Ngata, AEG Ogden's CEO of the Coca-Cola Arena said: "This naming rights agreement is hugely beneficial for Dubai and Coca-Cola, which are both internationally recognised brands in their own rights.
"In addition to major branding and exclusive beverage sales at the arena, the strategic partnership also means the new Coca-Cola Arena will be able to tap into Coca-Cola's vast network of expertise in the worlds of business and entertainment, while the company will see huge gains from its close, long-term relationship with one of the best live entertainment arenas in the region."