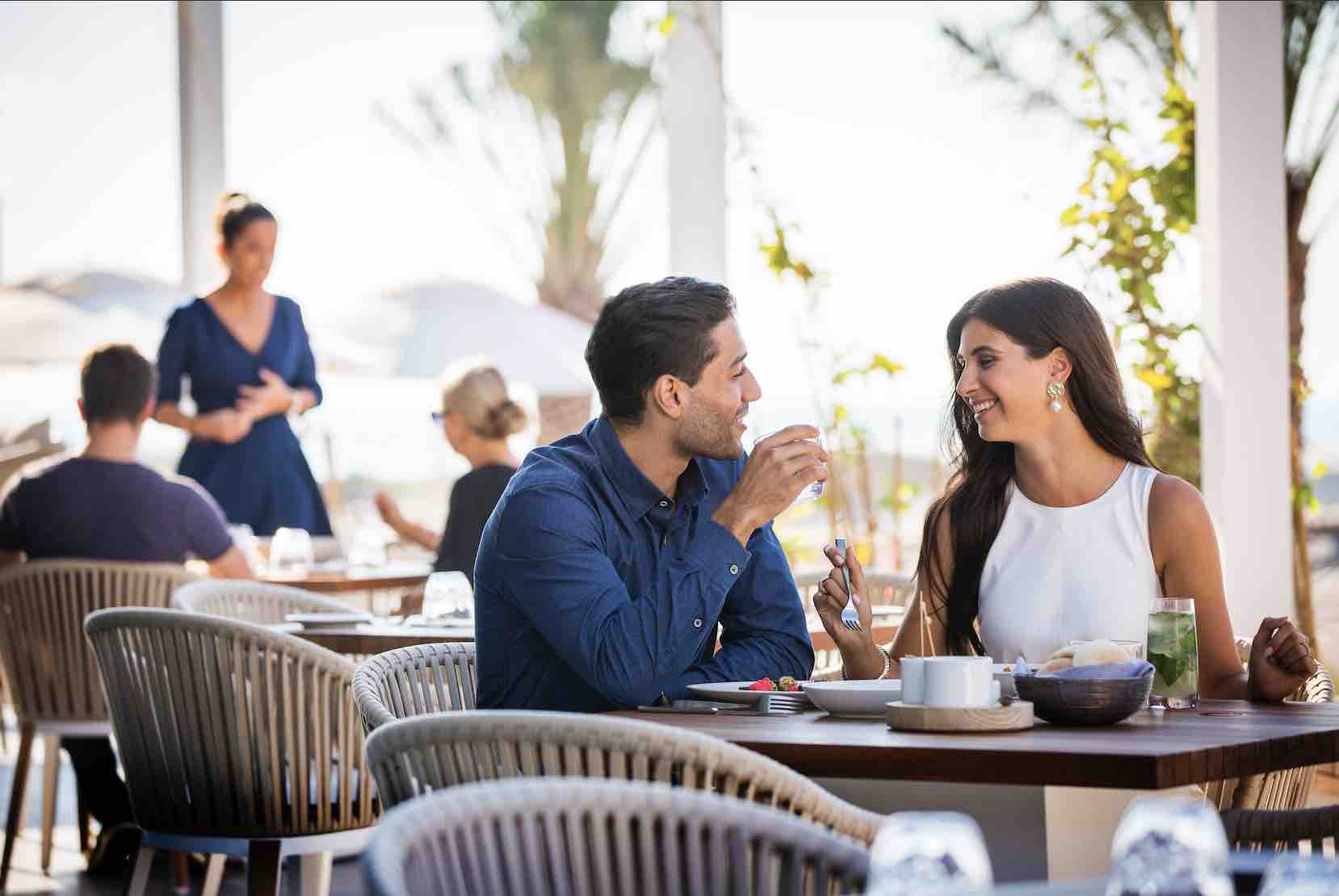 Experience dining on a blended menu of Levantine classics overlaid with Arabic deliciousness and Emirati twists in Tean at Jumeirah's Saadiyat Island Resort. Guests enjoy special weekend breakfasts too. It's a proper treat dining destination.
Healthy, fresh and lip-smackingly delicious are the sensations that spring to mind when we hear the magic words "Levantine Cuisine". Cultures from the cradle of civilisation – Lebanon, Palestine, Syria, Turkey & Egypt –contribute to the experience of Tean at Jumeirah's Saadiyat Island Resort.
You have an enjoyably large menu to choose from, which is half the fun of dining out.
This cuisine is quite rightly world-renowned
Lamb, fish and chicken are the staple meats of Levantine cooking and you will find them all here at Tean. The basic elements of zesty relishes and traditional accompaniments are prepared with a traditional plate sharing emphasis.
The chefs have added Tean Signature Dishes and Emirati favourites too, as well as sprinkling their magic touch to create their own twists on classic Levantine favourites.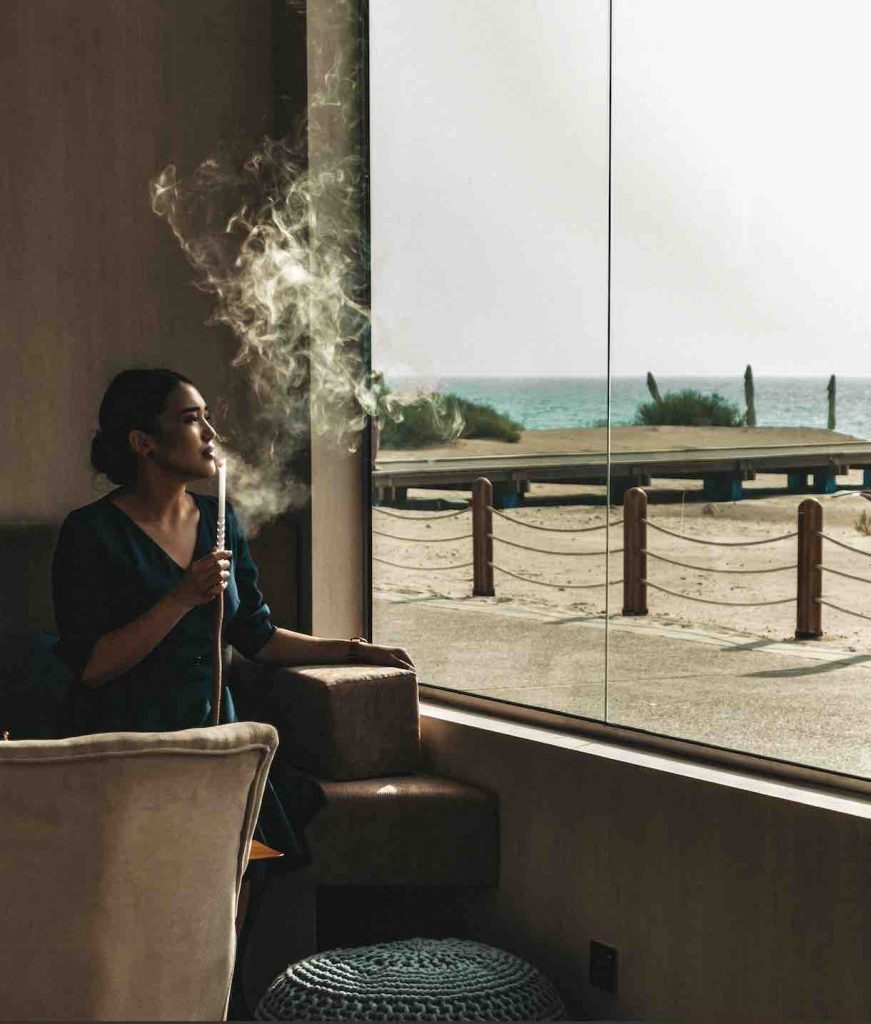 Shisha is being served daily from 16:00 at the lower terrace.
Try these mouth watering starters
You could start with a Hot Mezze sampler of classic lamb kibbeh and meat sambousek (small pie), cheese sambousek and falafel. The equivalent cold sampler gives you the core of great Levantine basics with taboulah, muhamara, humus, vine leaves and mutabal.
Or try a pizza-like manakeesh on think saj bread with a choice of dreamy cheese toppings or zaatar – Arabic thyme, sumac and sesame seed. Turkish pide offers similar but with excitingly different flavours. Soups too – in fact the starter selection is really great with many mezze for sharing or to concoct an entire meal. Lobster kibbeh is one to try for something different!
The extensive menu is guaranteed to please everybody
Fish lovers will especially enjoy the treatment that Tean chefs bestow on classic favourites such as king prawns and shrimp, octopus, sea bass, lobster tail, monkfish and halibut. They are dotted about the menu and included in starters, kebabs and signature dishes too.
Meat lovers will be well satisfied. Choices from the grill include Australian salt bush lamb chops, Australian Angus beef shish kebabs, Tean Arabic mixed grill and grilled octopus. Tean signature dishes cover specialties such as kitf ghanam lamb shoulder and Turkish style beef cheek.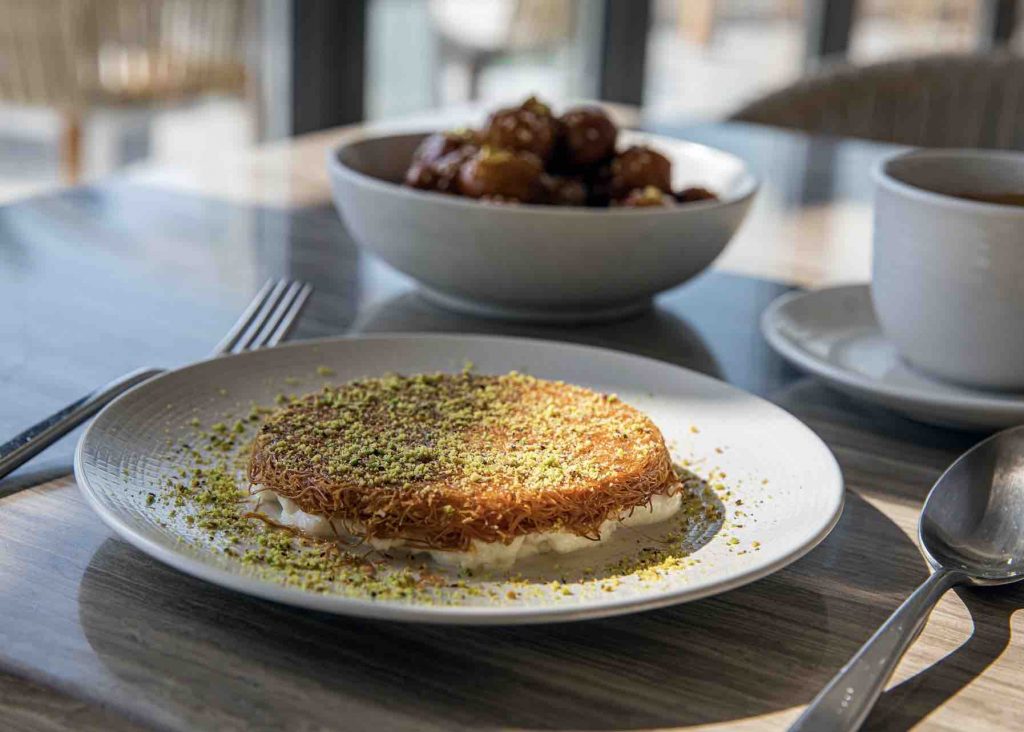 Breakfast Specials
On Friday and Saturday, Tean opens early from 08:00 to serve special weekend breakfast. This is treat for guests and an opportunity to indulge in a lazy, tasty and very satisfying foundation for a day spent exploring the white sands of the idyllic Saadiyat shore, the marina, the water park and the malls.
Tean is relaxing, cool and friendly
With a smart casual dress code and lovely views, Tean is a great destination for enjoying dining with family and friends. The excellent food and the pleasing surrounding and ambience are a perfect backdrop for an enjoyable evening out.
Every Friday and Saturday, from 08:00 to 12:00
Tean Opening Times
Sun – Wed, 12:00 – 23:00
Thu: 12:00 – 00:00
Fri: 8:00 – 00:00
Sat: 8:00 – 23:00
Shisha service starts at 16:00
Contact
+971 2 811 4342
Website: www.jumeirah.com/tean