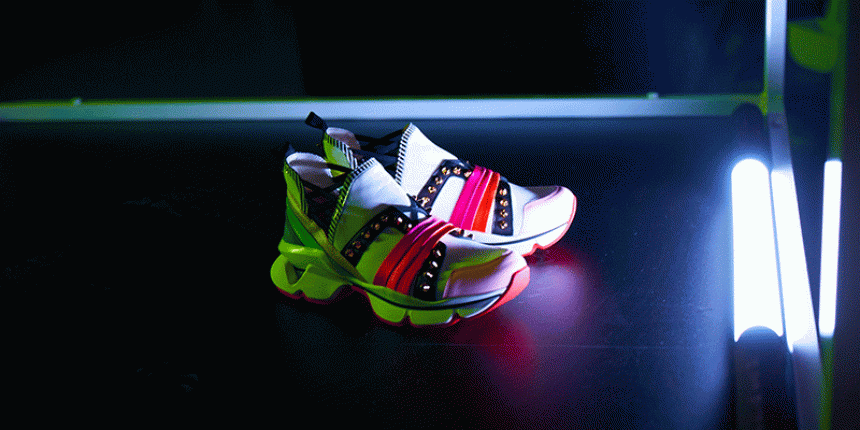 Because you can never have too many sneakers.
Christian Louboutin are expanding the sneaker collection and the brand new models have just landed in Level Shoes.
Recognized for his infamous red lacquered sole, the designer is now shaking things up by bringing his signature sophistication to urban grounds – think combinations of wild colours and mixed materials as well as iconic spikes and hand-applied crystals.
With their sleek silhouette, the new styles boast innovative neoprene socks coming in a signature palette of silver, black, deep red and white shades.
The collection can be shopped at the exclusive 'Run Loubi Run' pop-up in-store at Level Shoes from February 20 until March 9.