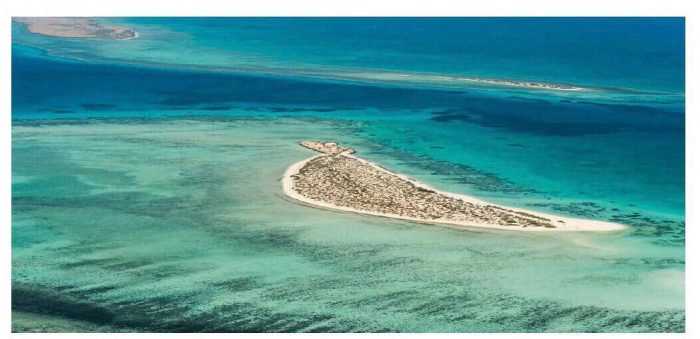 The kingdom unveiled plans to develop 50 uninhabited islands into resorts in 2017
The development company behind Saudi Arabia's Red Sea tourism project has appointed an international advisory board of business, tourism and environmental figures, including British billionaire Richard Branson.
The announcement follows the selection of a former director of London's Canary Wharf business zone, John Pagano, as chief executive of the project, which will see resorts developed on 50 islands off the Red Sea coast.
Branson, the founder of Virgin Group is the most famous name on the board.
Others include investment firm Revolution's chairman and CEO Steve Case, TV host and EarthEcho International co-founder and president Philippe Cousteau Jr, Red Sea Research Centre professor Carlos Duarte and Vector Centre CEO J. Carl Ganter.
World Ocean Council founder, president and CEO Paul Holthus, Aptamind CEO and founder Aradhana Khowala, Lindblad Expeditions CEO Sven-Olof Lindblad, William McDonough and Partners founder William McDonough, TPG Capital senior advisor Frits Dirk van Paasschen, QI Group director of international and public affairs Vijay Poonoosamy and resort chain Soneva's CEO and joint creative director Sonus Shivdasani complete the board.
They will advise PIF subsidiary The Red Sea Development Company (TRSDC) on best practices, connect potential investors and partners and act as ambassadors for the project.
TRSDC said the first meeting of the board took place in New York in March. A follow-up visit to Saudi Arabia was then held in July.
"The insights and advice that we gather from the Board are extremely valuable in assessing and tailoring the effectiveness of our current plan," said Pagano.
"This will enable us create something truly unique for our guests and for the people of Saudi Arabia, as we set new international standards for protecting, preserving, restoring and providing access to a unique experience at this site for generations to come."
Branson had previously expressed an interest in the project after conducting a personal visit last September.
He also signed a deal with the PIF for a $1bn investment in Virgin Galactic and its sister companies in late 2017.
The kingdom unveiled plans for the project, comprising a 30,000sqkm stretch of islands, beaches and other attractions on the Red Sea, in the summer of 2017.
It will see the development of more than 50 natural islands between the cities of Umluj and Al-Wajh in partnership with major hotel operators and encompass other attractions including the ruins of Madain Saleh, the kingdom's first UNESCO Heritage Site.
International tourists will not require a visa to visit the area, which will have its own business regulation and relaxed social norms, and it is expected to boost the local economy by SAR15bn ($4bn), provide 35,000 jobs and welcome one million visitors annually.