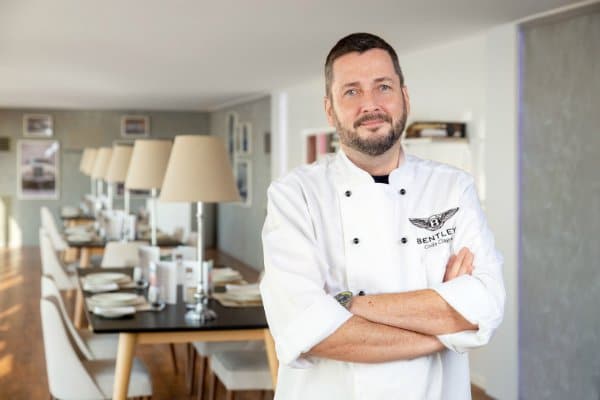 The Peak of Luxury experience was open for just seven days
British car brand Bentley has created a pop-up dining restaurant on the summit of the UAE's highest mountain.
The company said its 'Peak of Luxury' experience would be open for seven days and serve 150 diners a special menu of classic British dishes by celebrity chef Colin Clague.
It is located 1,934m above sea level on Jebel Jais in Ras Al Khaimah. In contrast, Dubai's Burj Khalifa, the world's tallest building, is 929.8m tall.
The restaurant itself is inside a tent but images show a decor similar to more traditional permanent venues with wooden flooring and art deco chairs.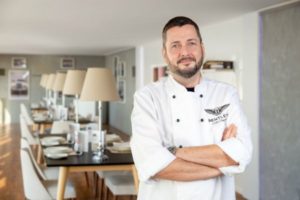 Clague, who has worked at restaurants in the Burj Al Arab, Ruya and Zuma, head created a five-course menu of dishes with a Middle eastern twist.
"Over the course of my career I've worked in many kitchens in many countries across the globe, but I've never served dinner in a completely bespoke restaurant on the highest mountain in the UAE. It's certainly a moment I will never forget," Clague said.
The experience coincides with the Middle East launch of the company's latest vehicles the Bentayga V8 and Continental GT.
Tourism authorities in Ras Al Khaimah said last year they would open an observation deck on Jebel Jais with picnic areas and events stage, walking paths and other amenities.