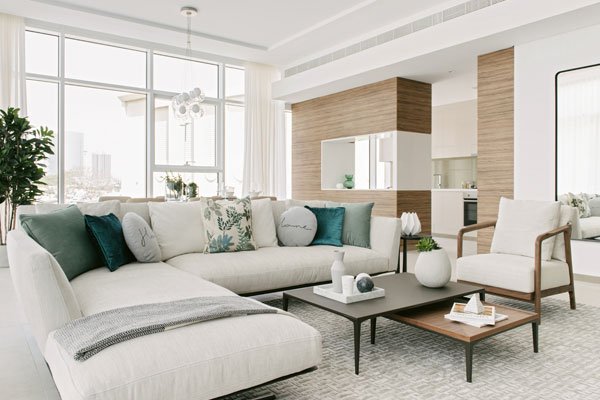 Asian-headquartered hotel and spa star, Banyan Tree, has begun construction of its brand of residences in JLT
Checking in to a five-star hotel is easy. Checking out, not so much. But what if you didn't have to checkout permanently? Enter the cult of branded residences.
We've already seen a few spring up across Dubai from the Bulgari residences on a seahorse-shaped island just off the Jumeirah coast in the city to the vertiginous Armani residences in Burj Khalifa.
Throwing its hat into the mix is
 the Singapore-headquartered Banyan Tree Holdings, which has partnered
with the UAE's Sweid & Sweid to develop the Middle East's first Banyan Tree Residences right here in Dubai.
Sweid & Sweid was founded back in 2006 and is helmed by its founder and managing partner Maher Sweid.
Its other projects in the region include a 130,000 square foot building in Cairo known as The 47th and a 100,000 square foot building in Dubai Internet City known as The Edge which houses Oracle, Snapchat's parent firm Snap and publisher McGraw Hill, among others.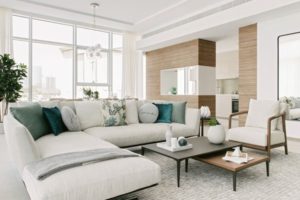 This 110,000 square foot Banyan Tree Residences Hillside Dubai is a Dhs600m ($163.3m) project consisting
of a single 32-storey tower currently under construction.
The gated community is located on Al Telal Street in JLT where the Montgomerie Golf Course, Emirates Golf Course and Emirates Hill intersect – allowing for some great views of vast swathes of manicured greenery.
There are a total of 244 residences and it includes one-, two-, three- and four-bedroom apartments. The one-bedroom apartments start at Dhs1.5m each ($313,100).
For those with deeper pockets, there are duplex apartments, each with their own private outdoor gardens.
And if you're ready to go all out, there are three full-floor penthouses at the top of the tower, each with its own private swimming pool.
All the apartments are, expectedly, finished with top-notch materials including Villeroy and Boch sanitary ware, fixtures from Grohe, and a kitchen kitted with appliances from Siemens and Smeg as well as zebrano wood veneers.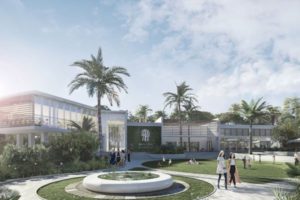 Residents have access to the common pool, which also has an adjacent children's swimming pool. There are shared amenities, which include a squash court, a children's play area, the gardens and a poolside café.
Banyan Tree properties worldwide
are reputed for their spas. It would be incongruous for this apartment complex not to have one. Fittingly, the clubhouse and spa feature Banyan Tree-trained spa therapists. Best of all, residents can enjoy complimentary services.
To make the entire experience of living in these apartments closer to one you'd find at a luxury hotel, there's a concierge service within the complex and a director on the property to oversee operations for good measure too.
Banyan Tree has residential projects in cities worldwide from Carbo Marques in Mexico to Brisbane in Australia and Bangkok in Thailand to Lang Co in Vietnam. Just as you would by purchasing an apartment at any of those properties, buying one at their upcoming Dubai property would also give you access to the Banyan Tree Sanctuary Club – a sort of loyalty programme which entitles you to access BT's resorts and hotels, spas, retail galleries and golf courses worldwide.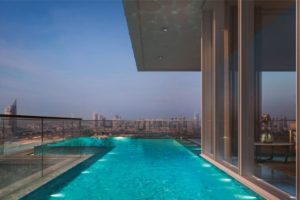 Dubai is home to a fairly itinerant population of just over 3 million.
Getting them to invest in property has always been a challenge. Policy planning initiatives like the recent cabinet decision in the UAE to grant individuals from certain professions 10-year visas has helped sway those on the fence regarding investing in property. The Banyan Tree residences, meanwhile, is the dealmaker.
The high-end branded property market is all fired up.