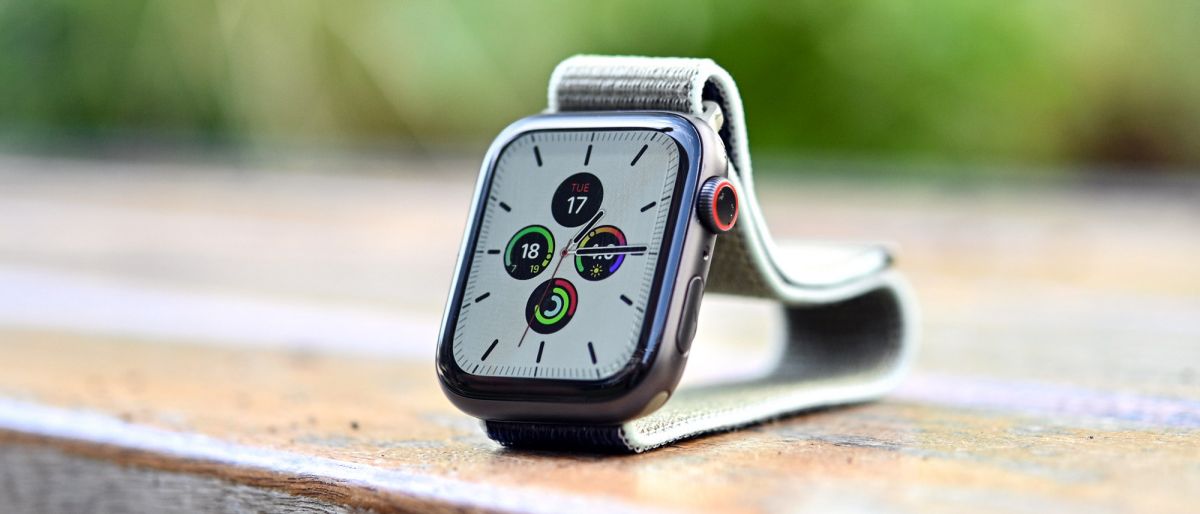 The new always-on display impresses, but not much else
On paper the Apple Watch 5 is one of the most underwhelming upgrades Apple has ever unveiled. It's essentially the Watch 4 – one of our best smartwatches, admittedly – with a compass, more cellular bands to call emergency services worldwide (a noble achievement, if not something people will rip it off the shelves for) and not much more.
Oh – except the screen now never switches off, dimming to an ambient, always-on display when you're not raising it to look straight at it. Apple has fixed one of the biggest bugbears about its smartwatch, and that's by far the biggest feature of this new device.
The always-on display is really useful, and we quickly got used to glancing at the Watch to see the time. It's actually a little too bright, as in dark conditions it glows rather alarmingly – so we found ourselves turning off the always-on feature regularly.
The Watch 5 design is exactly the same as last year's model, which isn't unexpected given that 2018 saw a big overhaul. Ceramic and titanium options now join the 40mm and 44mm Watch range (for different wrist sizes) and they look pretty sweet, although they do command a premium price.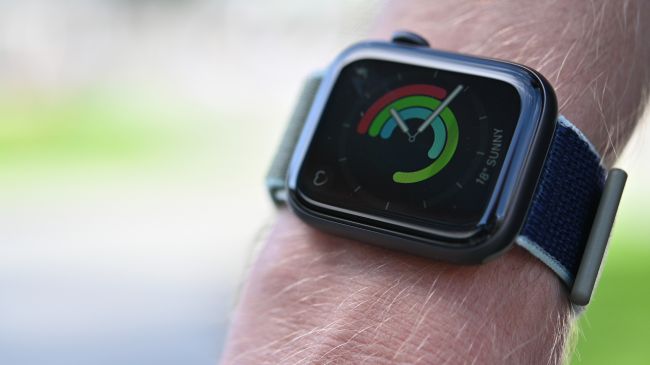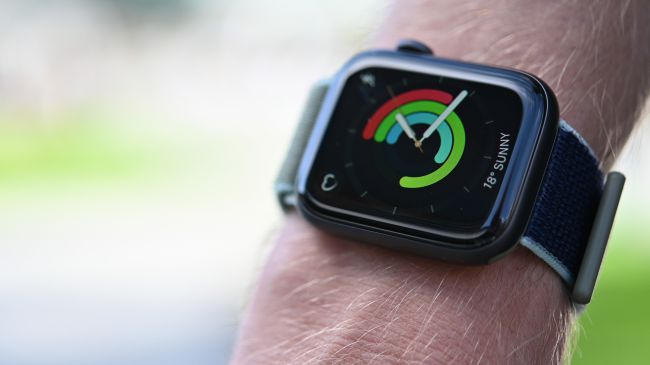 The fitness capabilities of the Watch 5 haven't been improved, but it's still a terrific health tracker: the heart rate monitor is accurate, an ECG feature offers further heart health monitoring, and the onboard GPS is pretty accurate (although not quite as high-performing as on dedicated running watches).
You can swim, do high-intensity interval training, cycle and even practice yoga with the Watch 5 to fill up those all-important rings that monitor your daily active performance. However, this is all true of the slightly-smaller Watch 3, which is cheaper and still being sold by Apple.
The music and podcast playback of the Watch 5 is strong, and with 32GB of space on board (an upgrade from 16GB last year) you can load up more Apple Music tunes or download more podcasts – although getting content onto the Watch can still be a struggle.
WatchOS 6 brings some cool new features, with a noise meter and cycle tracking for women among our favorites: you can protect your hearing and get better period and fertility predictions right from the wrist, with both features feeling slick, and useful in a smartwatch.
We're not huge fans of the new App Store on the Watch though, as it seems like the screen is still too small to access the portal properly.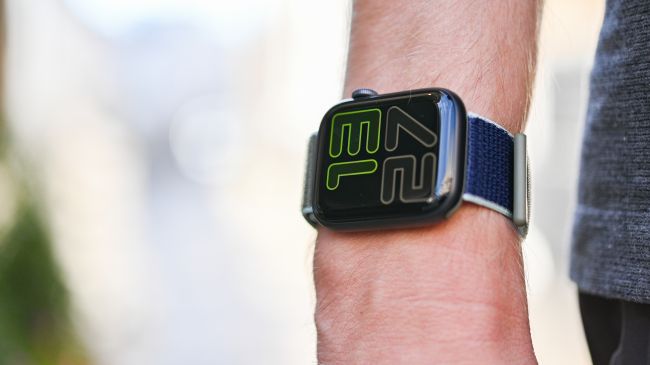 Battery life is the biggest issue we encountered on the Watch 5, with the always-on display pulling more life out of the smartwatch. The Watch 4 could easily make it past 24 hours, but the Watch 5 struggles to match that, and we were definitely reaching for the charger more regularly here.
Given that the Watch 4 is off-sale, the Watch 5 is simply an upgrade, with more storage, a compass and an always-on display… turn that off and it's just a slightly-updated smartwatch for 2019.
We found that it still excelled in some areas, and it's another hugely competent device for your wrist, but the Apple Watch 5 still feels like an underwhelming upgrade, and we'd point you towards the now reasonably-priced Watch 3 as a great alternative.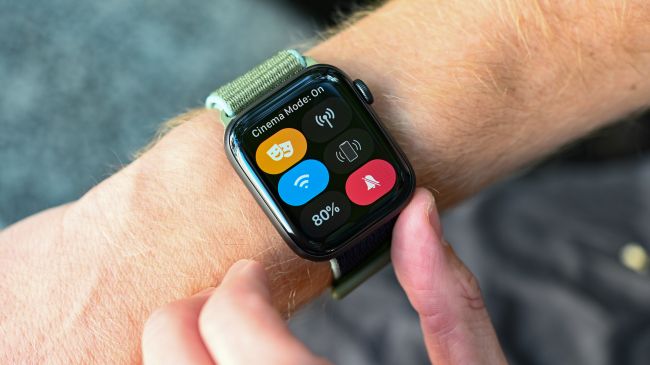 Apple talked up the new low-temperature polycrystalline oxide (LTPO) technology used in the Apple Watch 5 as the reason it could make the device run for longer – when actually it's the same tech used in last year's OLED display from the Apple Watch 4.
While the Apple Watch 5 has new display drivers and an improved light sensor to allow the screen to dim more efficiently and preserve battery, we can't help but feel that this could have been done on the Watch 4. Was Apple holding off from unveiling this tech until 2019 so it could provide an upgrade to its smartwatch range, or did it need the extra 12 months to develop the necessary components to make it work?
Either way, the use of LTPO means one thing: the Apple Watch 5 can go from a fast, 60Hz refresh rate (where the refreshes at 60 frames per second) down to just 1Hz, where it will only change every second.Advertisement
The tricky thing for smartwatch manufacturers is to make a display that can alter this dynamically, switching refresh rate seamlessly depending on the situation – and Apple's managed that well. Going from 'dim' to 'full' mode is instantaneous, and the raise-to-wake functionality is as fluid as ever.
However, there is one issue: this always-on functionality isn't available with every app. Every watch face will brighten and dim accordingly, and during a workout using Apple's dedicated app the Watch 5 won't turn off – which is brilliant when you're running fast or trying to do a plank or press-up.
But, beyond the home screen or workout app, the always-on display will just blur out what's underneath and place a boring digital clock on the screen.
This even includes Apple's own apps, like timers. We'd have liked to see Apple improve all the relevant apps on the Watch to work with the ambient mode – and enable developers to integrate this functionality into their apps too.
That last point is particularly infuriating in the case of apps like Strava, which many people use to get more functionality out of their Watch, and it means the always-on display isn't as fully implemented as some might have hoped.
We'd have understood if the apps hadn't been adapted yet, but to learn that no such updates are on the horizon is pretty disappointing. Apple says the situation will be reviewed as time goes on, and we can see Apple announcing new 'ambient' modes for its own apps in new updates, but it's going to be a while before third-party developers are able to get on board – if they ever can.